Meet Crimson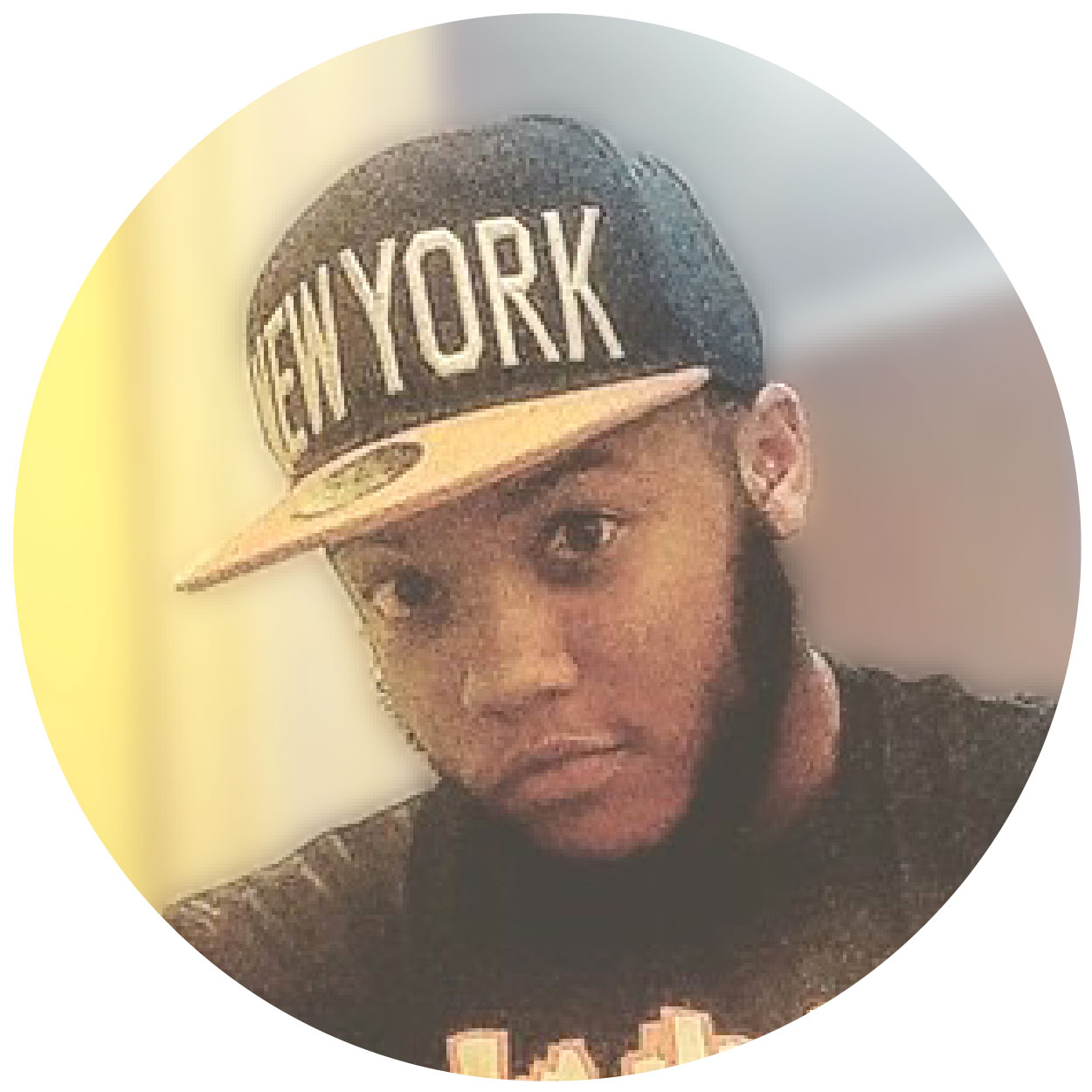 Thank you! Because of your generous support, each year more than 650 LGBT youth are served through the Montrose Center's Hatch Youth program.
Crimson started going to Hatch Youth the day he ran away from home. After years of abuse and his parents' refusal to accept that he is transgender, Crimson knew he needed to leave. He was 16 years old.
Now 19, Crimson is excited about the future and dedicated to helping others. He says Hatch is the reason he is here today, "I wouldn't be exaggerating to say that Hatch saved my life."
We are honored to be a part of his journey. Read on to hear Crimson's story, in his own words…


Life before Hatch Youth
Growing up, my whole life was a "de-gaying" camp. On Sundays, my house turned into a church. Ironically, the place where you expect to find heaven is exactly where I found my own hell.
As part of my parents' ministry, they would tell other church members how to raise their children. They believed that, in order for kids to be good, they needed to be hit. "Look how well behaved Crimson is," they'd say.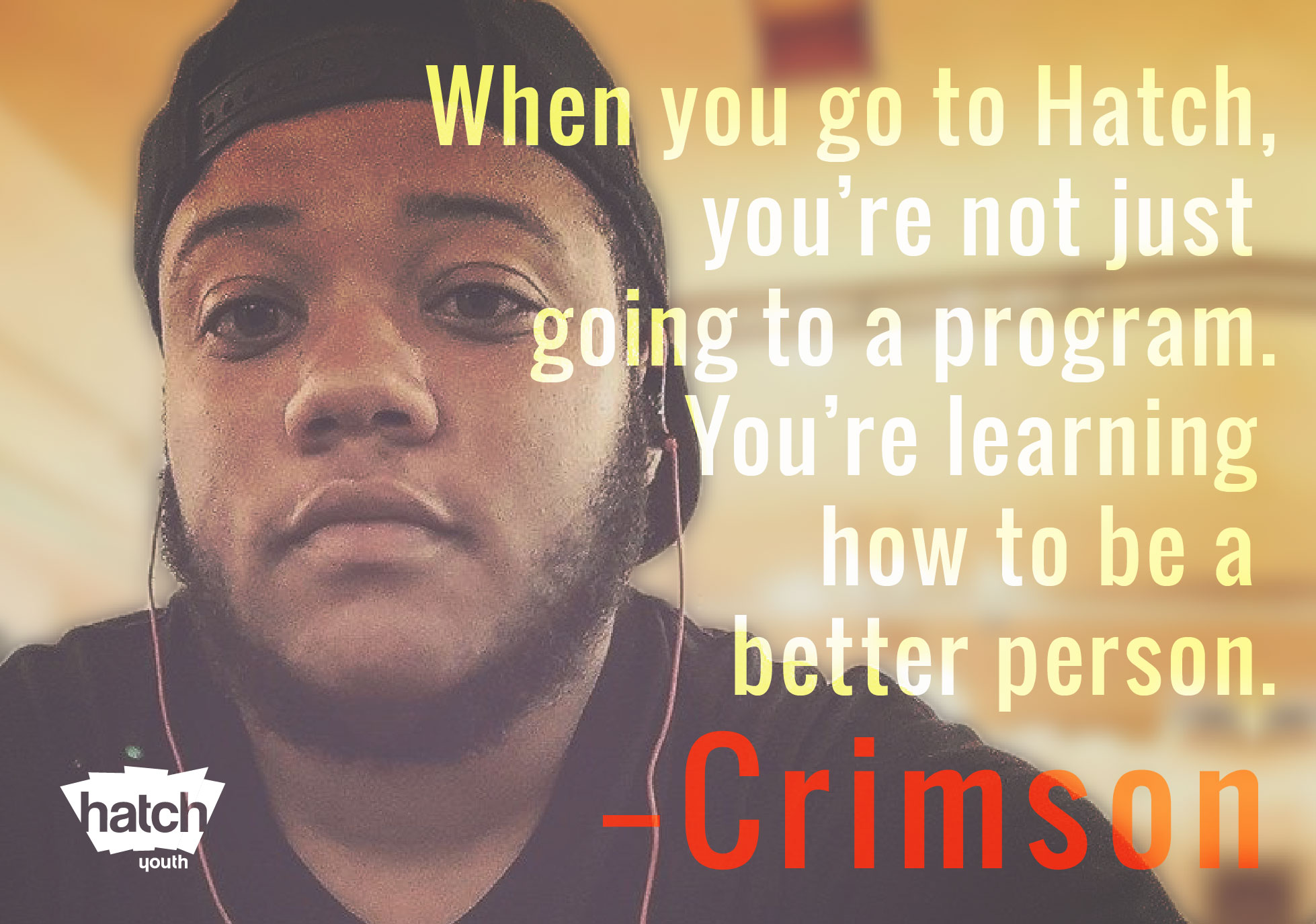 It scared me because I didn't want any kid to be raised the way I was. I felt like I was in prison. I could feel the walls closing in. Like my very being was barred.
When I was about 16, I wrote my mom a 15-page letter explaining that I was trans. When she read it, she laughed. She told me, "No, you're not doing this."
One day, my mother insisted I wear a skirt. I refused. She slapped me. When I kept talking, she slapped me over and over again.
I called my friend and told her everything that had happened that day. I also told her about the sexual abuse I had been experiencing from a live-in family member.
While I was telling her, my stepdad cut off my phone. I went out to my bike, which was locked up, and I couldn't find the key.
I was trapped.
Because of donors like you, LGBT Houstonians are never alone. Youth and seniors build strong peer support networks through Hatch and SPRY, and help is always available on the LGBT Switchboard.
I felt desperate. Desperate to be myself. I was suffering from depression and Post Traumatic Stress Disorder. I was able to get counseling and medicines. But I was still a recluse. I would lock myself in my room and not talk to anyone or do anything. It was terrible.
I frequently thought of using my anti-depressant medication to end my life.
Nearly half of transgender youth have seriously thought about taking their lives. Hatch Youth has never lost a youth to suicide.
Life with Hatch Youth
People don't realize that when you go into Hatch, you're not just going to a program. You're learning a practice. You're learning how to be a better person. You're learning to manage all your problems. You're learning about humanity at its core. How to accept yourself.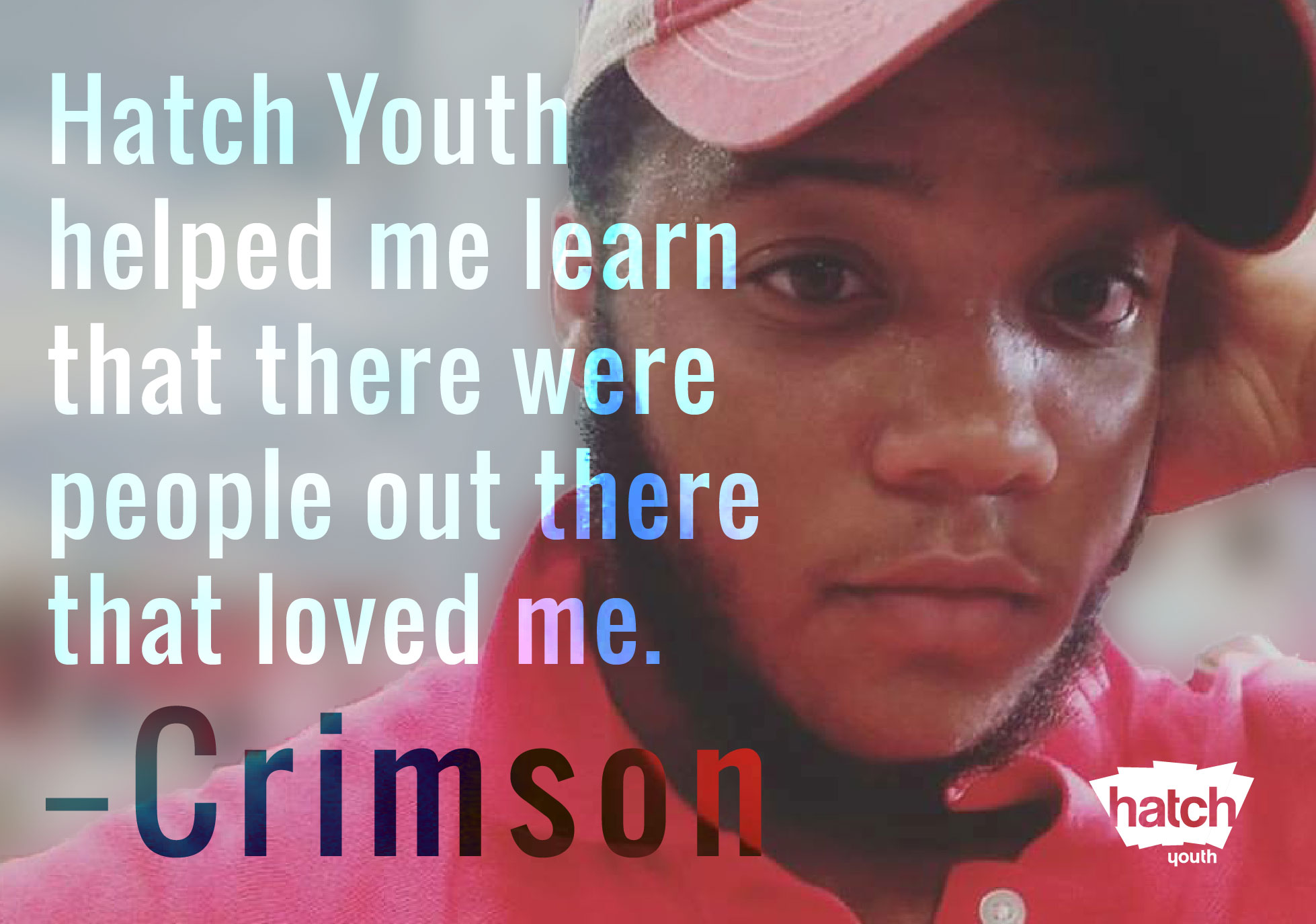 Once you learn to accept yourself, not only can you accept other people, but you can accept everything around you. Every situation is something you can take on.
When I was 17, I moved into an apartment by myself. I had money from my friends. I had money from my birthday. I had food from Hatch. I had socks from Hatch. Anything I needed, Hatch was quick to provide.
I remember going to Hatch Prom for the first time. It was amazing. I had never been in a place where I could be myself.
My mom wanted me to wear these feminine, flowy pants with heels. She wanted a picture as proof, so I put it on and had my friend take a photo. Then I took it off, and I wore the tuxedo that Hatch provided. Later that evening, I was voted Prom Prince.
The Montrose Center empowers LGBT individuals to enjoy healthier and more fulfilling lives. Services for transgender persons include peer support, therapy, HIV & recovery services, and wellness activities.
A Hatch volunteer mentor recently said to me, "When you first started at Hatch, you were hunched over. Your eyes were bugged out, and you looked every which way. You were scared. Now, I'm looking at you, and you are a strong, confident young man, who is so much happier."
I had to stop and take a look back. Yeah, I've come a long way.
Life after Hatch Youth
I wouldn't be exaggerating to say that Hatch saved my life. It helped steer me in a completely different direction. It gave me a completely different mindset. I met friends and family and people that I never would have.
Without Hatch, I would have given up a long time ago.
If not in the worst way imaginable, then I would be working every day, all day, just trying to survive. I see it all the time with my friends. They're not getting anywhere. They work to pay the bills to make it to the next month. And it's not living.
A mentor at Hatch made me promise that I'd go to college. She told me, "People nowadays need degrees. I won't judge you if you don't, but I really think you should do it."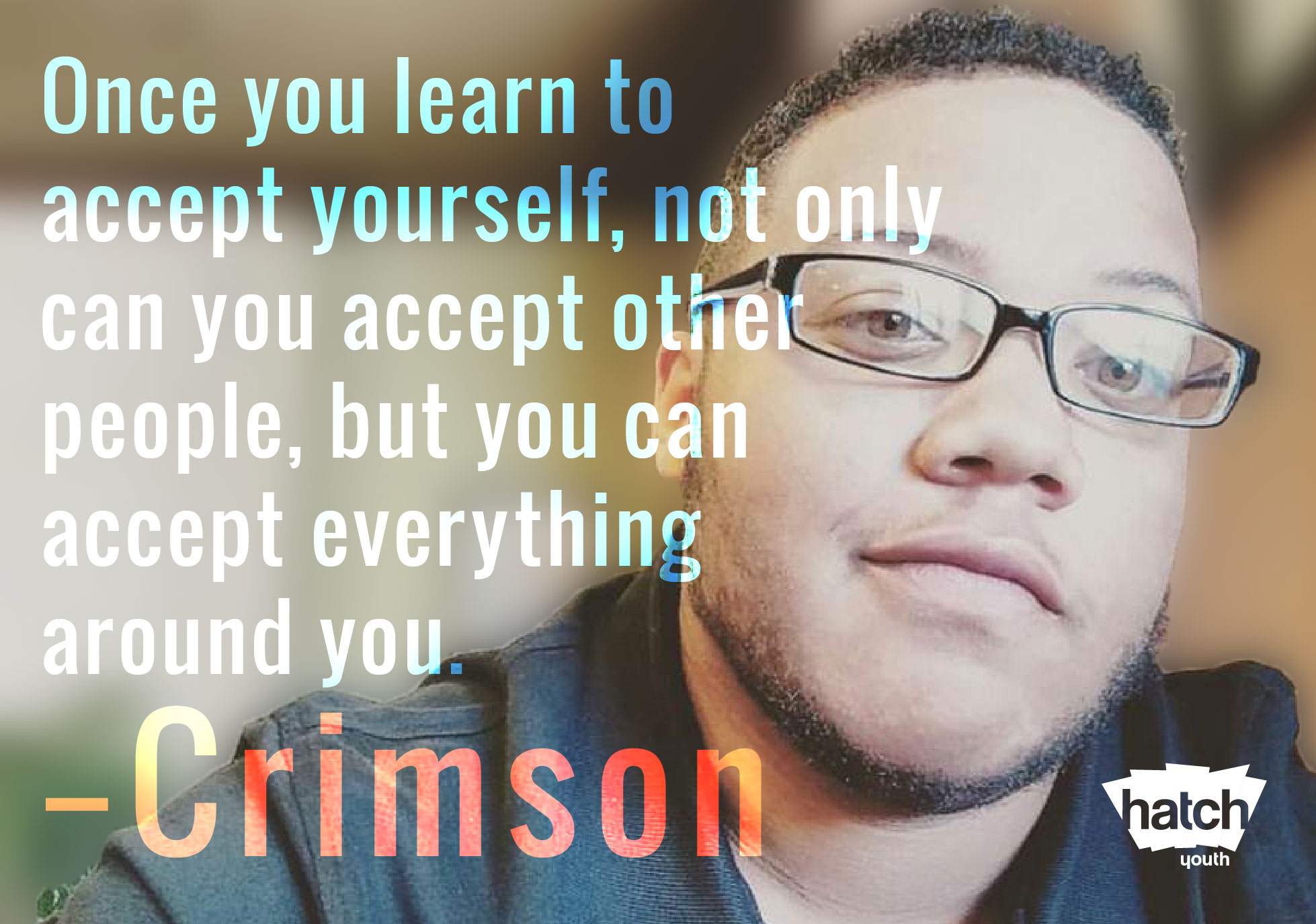 That really stuck with me. So I stayed an extra year in high school for a fifth year scholarship program that allowed me to get my Associates degree.
Now I am a student at the University of Houston. Going to Hatch helped me realize what I want to do. I've learned that sharing my story and giving advice helps, not only me, but other people. And I won't shut up.
Once I get my degree, I want to earn my teaching certificate. I want to find the best way to help people, and teaching seems like a great place to start.
The Montrose Center is creating a healthier society where attitudes and behaviors toward LGBT communities are more positive and affirming, and LGBT individuals are able to realize their fullest potential.
With your help, we can continue to change the trajectories of the lives of hundreds of Hatch Youth like Crimson.