It has come to the attention of all my staff who work with seniors in our SPRY program that caregivers need extra support. Many folks are caring for ill partners, parents and friends, and the stress and isolation makes caregiving all the more challenging. I'm delighted the Montrose Center is offering a Caregivers Support Group to meet this need. Anyone who is interested should call me at 713-800-0806 soon! We want to get this started as soon as possible. Hope to hear from you!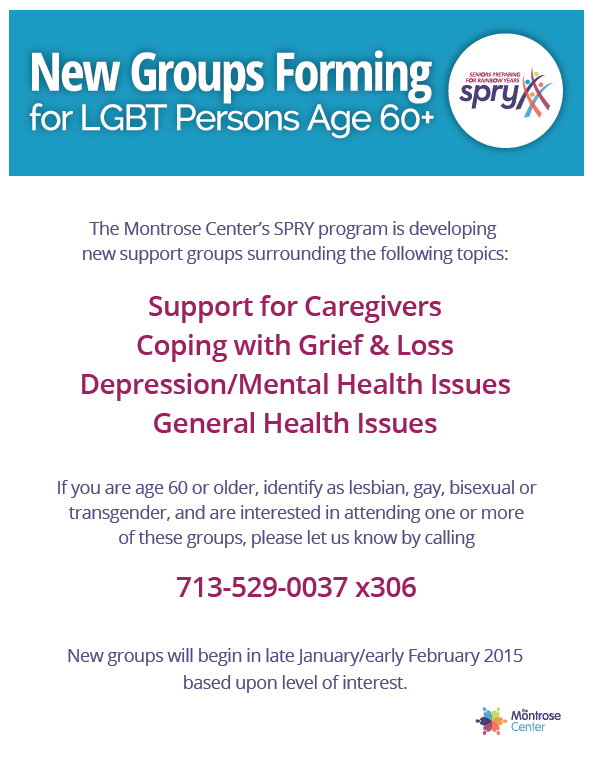 Brittany Burch, LCSW-S, LCDC
LIFE Program Coordinator
Read more about our SPRY program here.