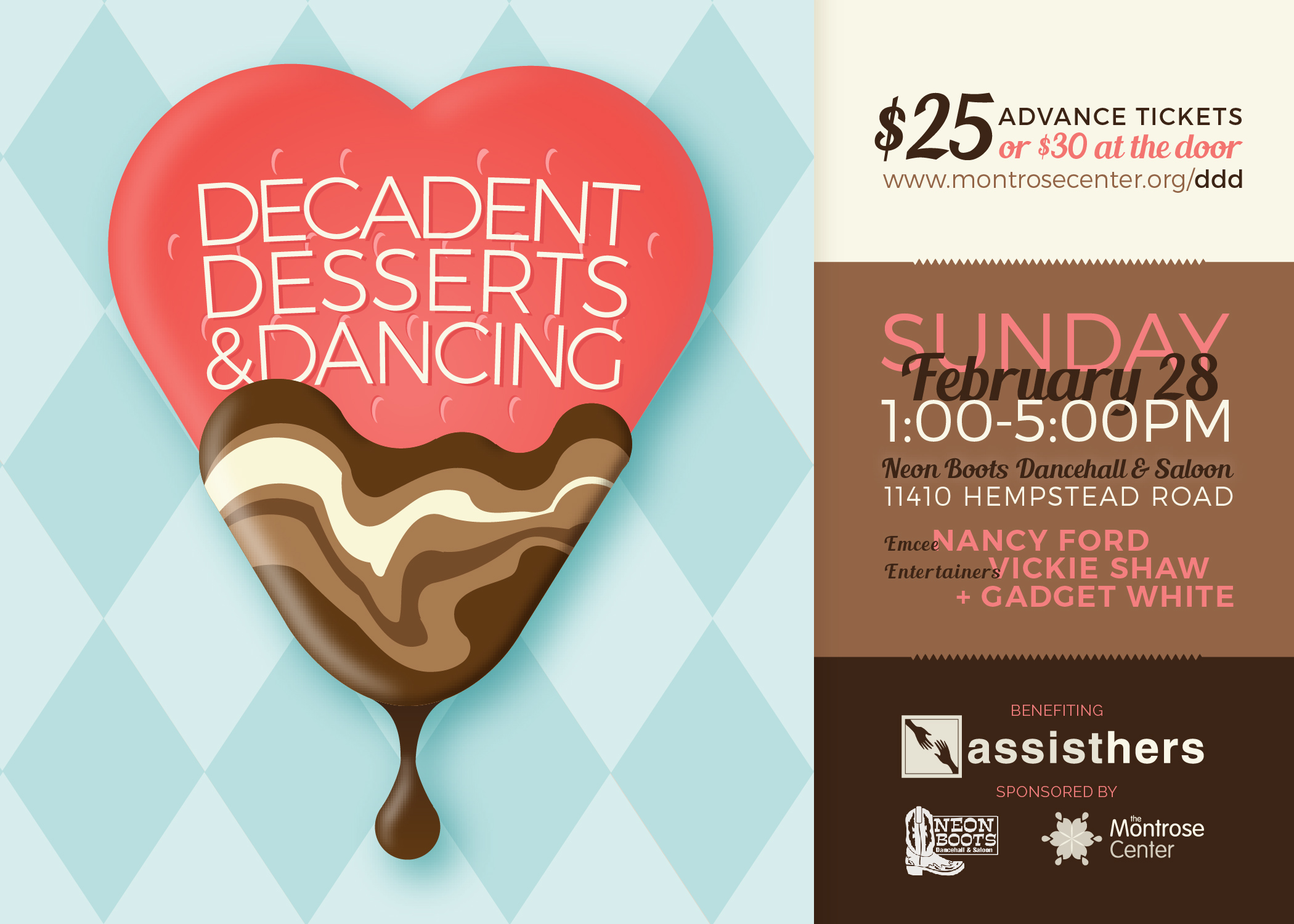 These boots are made for… dancin'! You are hereby granted permission to suspend your New Year's diet resolution on Sunday, February 28 for the annual Decadent Desserts & Dancing event from 1:00-5:00 p.m. at Neon Boots Dancehall and Saloon (11410 Hempstead Road [icon name="map-marker" class="" unprefixed_class=""]), benefitting AssistHers [icon name="external-link" class="" unprefixed_class=""].
You won't believe the spread of sumptuous sweets and mouth-watering BBQ that are being assembled for your enjoyment. And fear not those extra calories! Houston funny ladies Nancy Ford and Vickie Shaw will be on hand to put a stitch in your side. Whatever calories you don't burn off from laughing will surely be taken care of on the dance floor, two-steppin' to the Gadget White Band.
Advance tickets are $25 and may be purchased online, or you can drop $30 at the door on the day of the event. All proceeds from the event go to AssistHers, an all-volunteer organization providing in-home support to lesbians with disabilities and chronic illness throughout Houston.
This event is sponsored by the Montrose Center, Neon Boots Dancehall and Saloon and The Monstrose Star.
Y'all come!