2023 Pride Guide: Support Your LGBTQ Community Center This Pride Season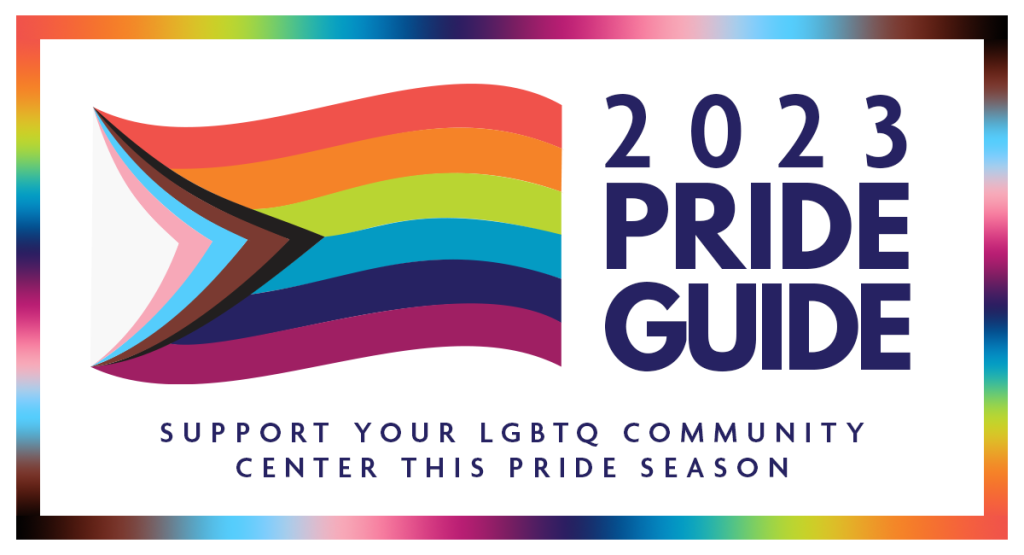 Featured Events
Check out these awesome events from our featured Pride Partners!
Featured Partners
Every Pride season, we partner with organizations and businesses to spread awareness of and raise funds for the Montrose Center. Check out the promotions our featured partners have going on this Pride!
Get ready to paint the town PURPLE with us AGAIN! Eureka Heights is back with their wonderful summer libation, just in time for Pride! It's fabulous and unique, just like you….it's LAVENDER BUNNY.
The name alone makes you want to try it, but you won't regret it once you do! With its stunning purple hue, it is just as fun to look at as it is to drink!
Check out Eureka Heights' Pride page to find a local bar carrying Lavender Bunny! A portion of the proceeds of Eureka Heights Lavender Bunny sold will benefit the Montrose Center!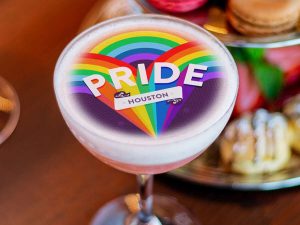 Flight Club Darts USA Houston is offering a signature Pride cocktail throughout June that benefits the Montrose Center! 100% of the proceeds from the drink will benefit our services.
Location: 3515 W Dallas St Suite 100, Houston, TX 77019
Flight Club Darts USA introduces "Social Darts" for the 21st century, reinventing the 700 year old sport by integrating technology with fast-paced, multi-layer games for groups of 12 or more. Book your group experience for darts and a Pride cocktail today!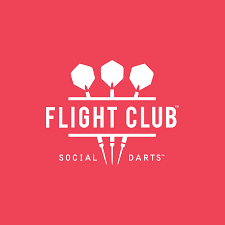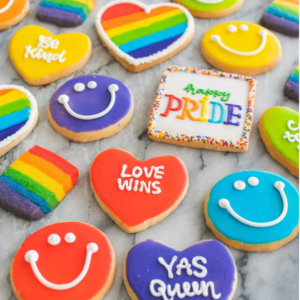 June is Gay Pride Month! This year Michael's Cookie Jar is donating 10% of all pride cookie sales to the Montrose Center's Hatch Youth program.
Consistent with most of our charitable giving, the Hatch Youth program works with kids & young people. Hatch Youth is dedicated to empowering LGBTQ adolescents, ages 13-20, to become responsible citizens and positive contributors to society.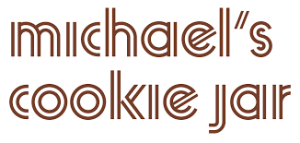 Events
Check out all the Pride events happening that benefit the Montrose Center.
Promotional Partners
With its flagship location situated in the heart of Montrose, Common Bond is giving back to the supportive LGBTQ community that helped grow the restaurant group from its first location into what it is today. During all of Pride Month, Common Bond will donate a portion of proceeds from limited time Pride themed desserts to the Montrose Center. Stop by any Common Bond location to try one of these delicious desserts!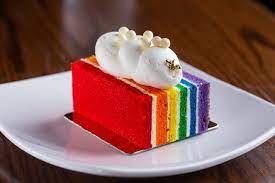 Rainbow Pride Cake
Literally taste the rainbow with this vanilla layered cake filled and iced with white vanilla buttercream and topped with a white chocolate ganache drip, rainbow sprinkles, and colorful buttercream. (Available at Bistro Locations, sold by the slice or take home the whole 8" cake!)

Pride Mini Loaf Cake
A fun mini loaf confetti cake, decorated with rainbow and white buttercream, topped with rainbow sprinkles and chocolate décor pieces. (Available at on-the-go locations)

Fruity Pebbles Macaron
White macaron shell decorated with rainbow nonpareils and filled with a fruity pebbles flavored ganache. Yum! (Available at all locations)

Golf, anyone? For Pride Month only, Puttshack Houston will offer the specialty "Cosmopoltom" cocktail. $1 from every Cosmopoltom sold will go to the Montrose Center along with a generous $2,500 donation from the company in support of Houston's LGBTQ+ community.
Location: The Highlight at Houston Center, 1200 McKinney St, Ste 100, Houston, 77010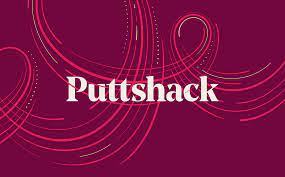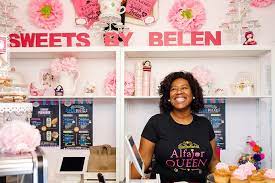 During the entire month of June, Sweets by Belen Dessert Boutique will sell assorted Pride desserts and give the Montrose Center 30% of all sales. Start your summer off sweet and stop by Belen's for an exquisite homemade treat!
Location: 6001 Hillcroft St Ste 400, Houston, TX 77081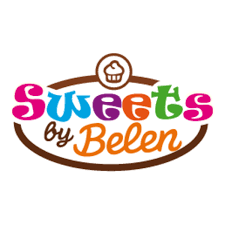 A slice is nice….but a Pride Slice? Even better. Available only during Pride Month at Vinny's Pizza, guests can order the "Pride Pizza" with ingredients hand-selected by the Montrose Center staff. Proceeds from all "Pride Pizza" sales will go to the Montrose Center.
Location: 1201 St Emanuel St, Houston, TX 77003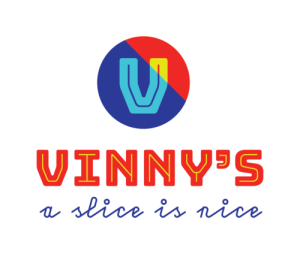 Gilmore & Friends is always designed with love but during the month of June, they're also designing with Pride! This month, Gilmore & Friends will feature limited release designs of their favorite t-shirts, mug ware, and stationary featuring Gilmore the Dachshund representing his rainbow pride. A portion of the proceeds will go directly to the Montrose Center. Stop by the Gilmore & Friends shop today!

On Thursday, June 22, 5-7 p.m. visit one of the nine Kendra Scott store locations (below) for the Kendra Gives Back Event and 20% of supporters' purchases will be donated back to the Montrose Center.
Store Locations:

Highland Village
City Centre
Katy La Centerra
Heights Mercantile
Cypress Boardwalk at Town Lake