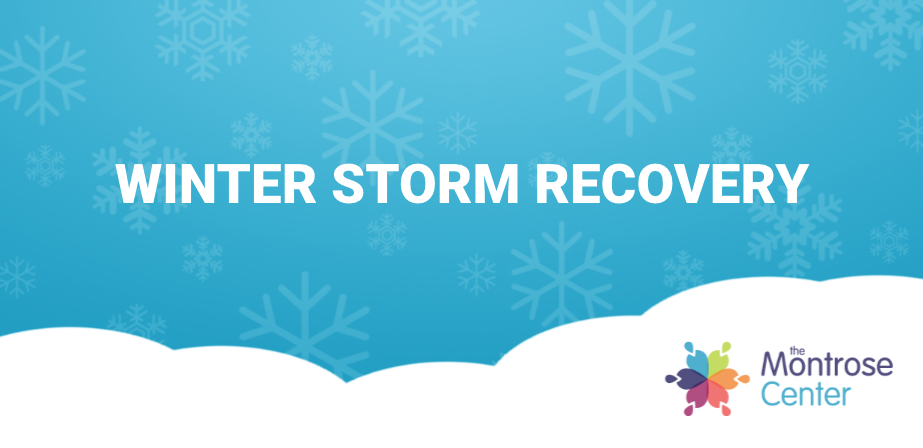 We hope everyone stayed safe and warm last week during the winter storms. We are committed to empowering our community every day, and in times of extra need, this responsibility grows. While challenging and extremely difficult, the Montrose Center continued to serve LGBTQ+ Houston throughout the storms.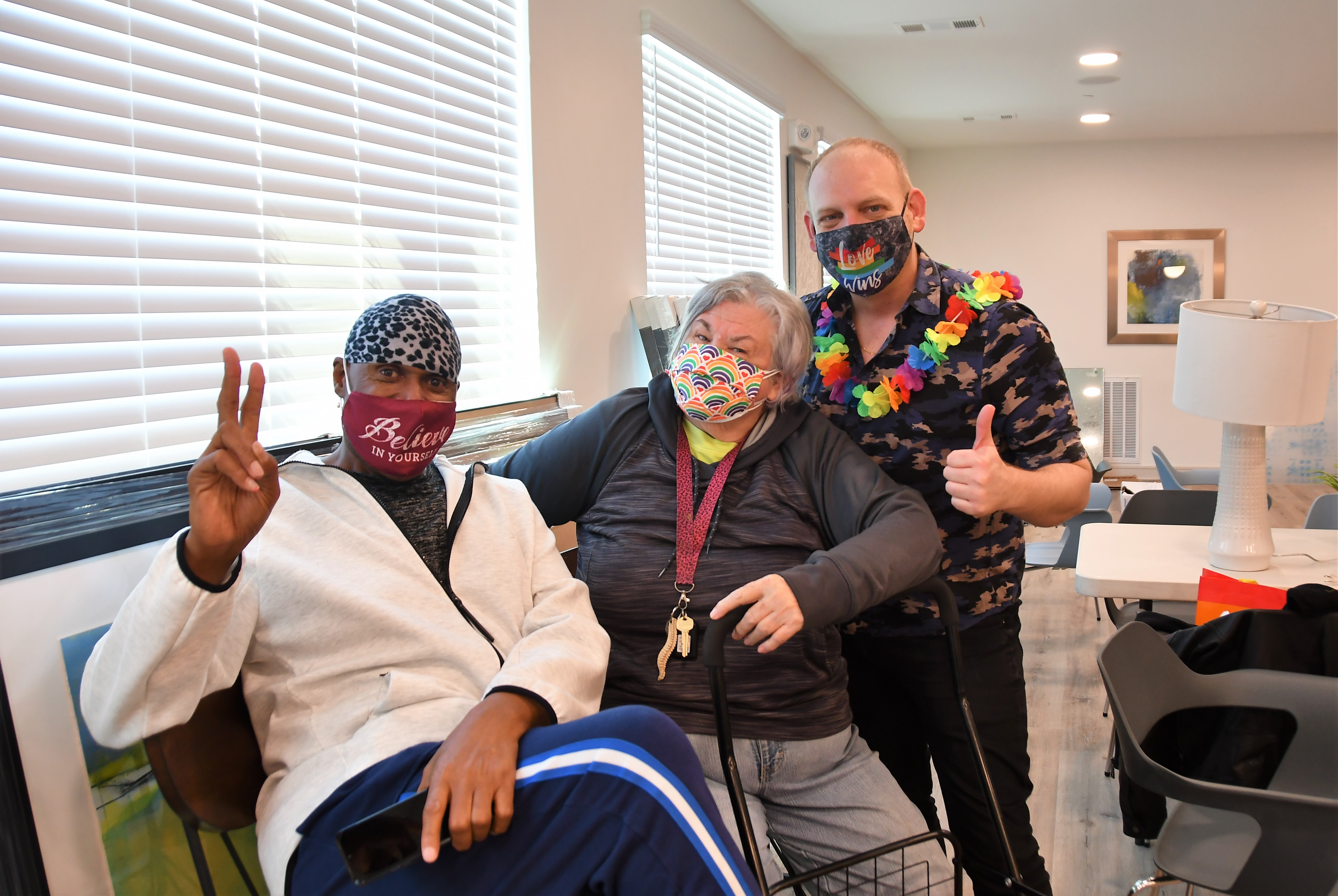 Last Week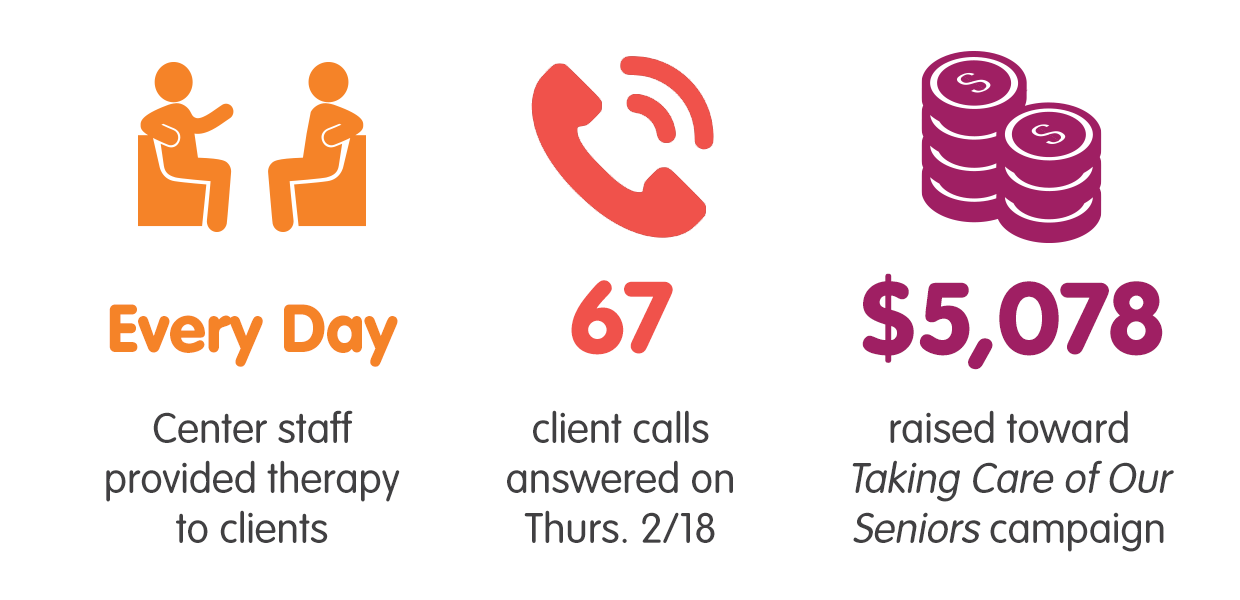 Despite the extreme weather last week, we were able to:
Provide therapy sessions every day to clients in need
Offer support groups and substance use recovery groups during the storms
Provide case management, performing wellness checks and linking clients to resources
Deliver food and water to local seniors' homes
Complete intake appointments for new clients in need
Provide resource information through social media and other channels
Launch the Taking Care of Our Seniors campaign to help our seniors with recovery, raising $5,078 in a week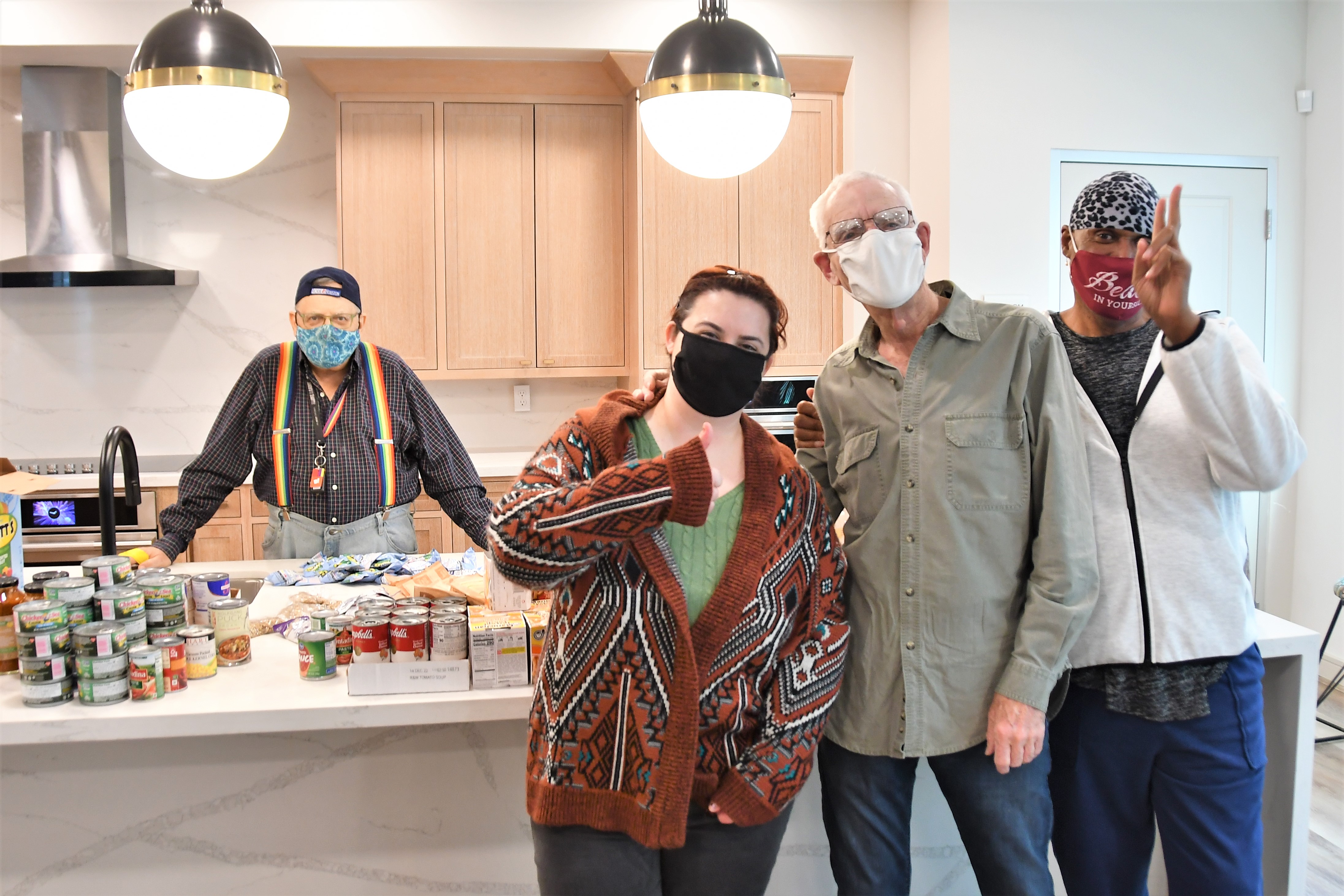 Thursday, the building at 401 Branard reopened. That day, we received 67 calls from clients and community members in need of assistance.

Friday, we set up an emergency pantry of food, water, and pet food, for the twenty seniors who are already residing in the newly constructed Law Harrington Senior Living Center.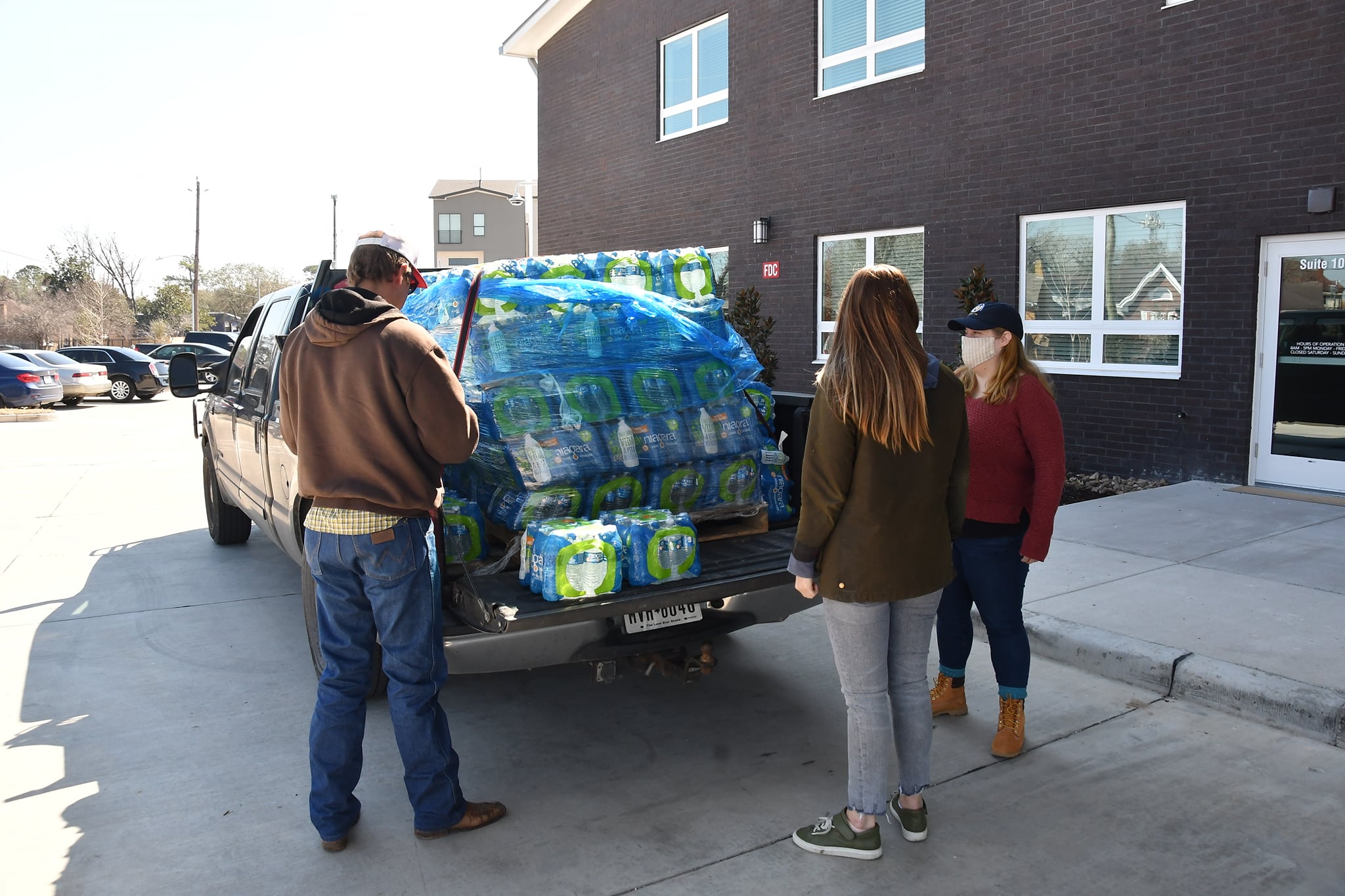 Saturday, staff and volunteers made more food and water deliveries to seniors in the senior center, as well as those with homes in other areas.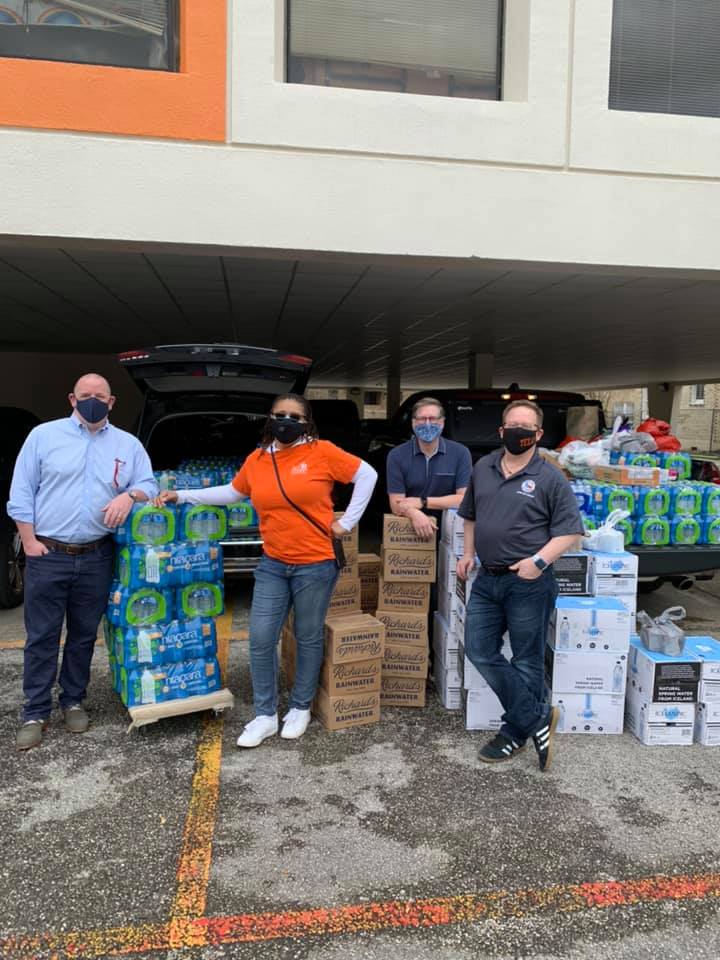 Sunday, we hosted a food and water distribution event for community members in need, thanks to our amazing partners: Pride Houston, Lesbians of Color, Judge Shannon Baldwin, Judge Jason Cox, Judge Jim Kovach, Judge Beau Miller, and Judge Jerry Simoneaux.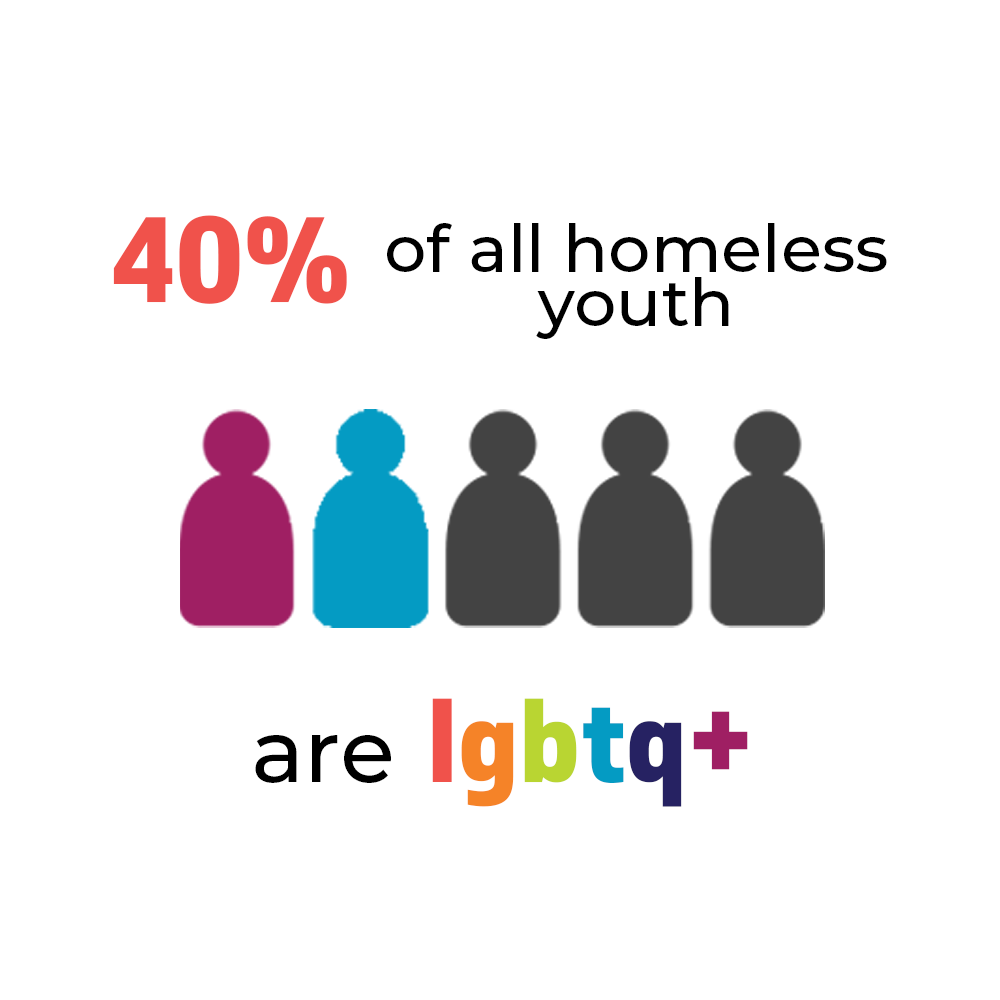 After all was said and done, in just one weekend we were able to:
Provide emergency meal assistance to 60 seniors to help them get through the week, totaling 300 shelf-stable meals
Distribute 4,668 bottles of water at our pop-up community events
The Need Continues
Now that the storms are passed, we are working to replenish our emergency pantry, as well as to offer financial assistance to LGBTQ seniors for food, basic needs, bills, and repairs.
We need your help! Please consider a donation.
Resources
If you or someone you know is in need after last week's storms, please check out the following resources for assistance:
Mayor Turner and Judge Hidalgo announced the Houston Harris County Winter Storm Relief Fund, in partnership with the Greater Houston Community Foundation and the United Way of Greater Houston. Text HOUSTONFREEZE to 898211 to sign up for alerts when eligibility and criteria details are finalized, or visit the Greater Houston Recovery Fund for more information.
If you sustained damage due to the winter storm last week, you can now apply for disaster assistance from FEMA. Apply online or by calling 800-621-3362.
The United Way 211 helpline connects community members to local resources in their area. Dial 2-1-1 to speak to someone who can help.
As always, the Montrose Center is here for members of LGBTQ Houston. Mental health services, youth and seniors support, substance use recovery, domestic violence support, and so much more. Visit us online or call us at 713-529-0037.