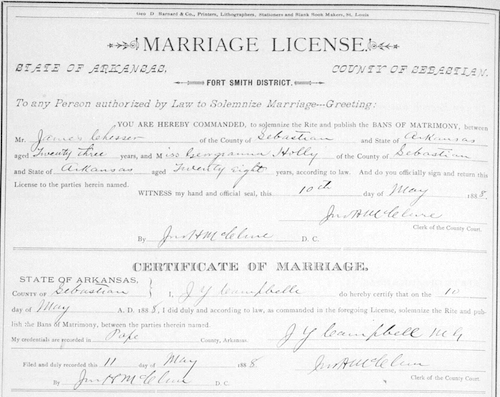 The marriage record of Chesser and Burton, dated May 10, 1888.
According to a July 13, 1888 article in Springfield Daily Republic of Springfield, Ohio, " A white man named Chesser was arrested for disorderly conduct Monday at the Houston of a colored man named George Burton." At Chesser's trial, it came to light that he was married to Burton.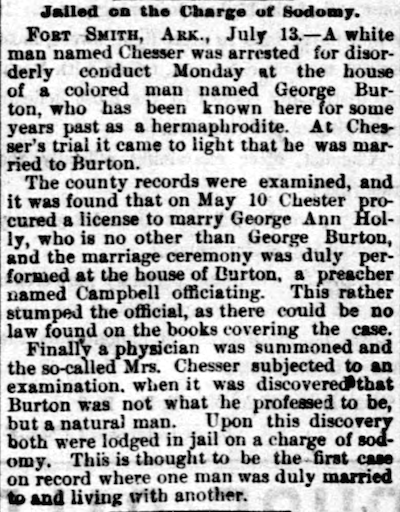 The July newspaper clipping from the Springfield Daily Republic that broke the story.
Records were examined that found that on May 10th James Chesser procured a license to marry George Ann Holly, also known as George Burton, and the marriage ceremony was duly performed at the house of of Burton, with a preacher officiating the union. Chesser and Burton admitted that they "convinced" clerks that Burton always presented as a woman. At this time, there were no state laws on the books covering a case like this.
A physician was summoned and Burton, who was a hermaphrodite, was subjected to an examination and determined (by the state's physician) to be a man.
Sadly, upon this discover, both were lodged in jail on the charge of sodomy. Their marriage is thought to be the first official records of where one man was duly married and living with another.