Every year the Hatch youth come up with their own theme for their annual prom, and 2013's concept should lend itself to everything from the surreal and fabulous to the outrageous.
The Hatch Prom is a tradition and rite of passage for Houston-area LGBTIQA youth. Imagine going to your high school prom and being able to dress like you want to, dance with your partner, and just be yourself!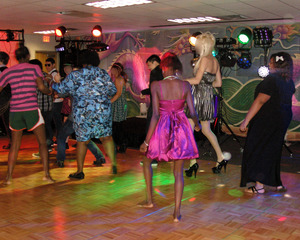 That's what Hatch prom is all about. You won't recognize the Montrose Center's community room because it'll be transformed into an awesome dance floor with a rockin' DJ, a photographer to capture the memories, surprise entertainers, and lots and lots of yummy food.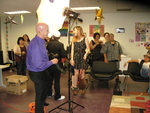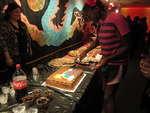 Prom also happens to be Hatch's largest fundraiser of the year.
We wish to thank our presenting sponsors, Pride Houston, The Reyna Group, and our good friends, Carl Han & Gary Giddings.
We long for a day when events like the Hatch Prom aren't necessary. Year-round, we work with local schools to help them become safer and more affirming for all youth. Whether we are providing training to school staff/teachers/counselors, providing on-campus therapy to LGBT students, or holding conferences about how to create these safe spaces, we work tirelessly on behalf of our community's youth.
You can support these efforts. Above the cost of the Prom, every penny raised will support Hatch's year-round programming.
As always, adults are invited to attend to relive their own prom for $25 at the door. LGBTIQA youth up to age 20 are admitted for free. We encourage the youth to wear a costume, come in drag, gown, tuxedo, or whatever they're comfortable wearing as long as it's legal.
If you would like to download a pdf of the Hatch Prom poster, please click here. And if you're wondering what happens at the prom, take a look at last year's Facebook photo gallery!
For information about the Hatch Youth Program, please call 713.529.3590.
PROM SPONSORS
Sponsors will be recognized at the event, on our website and in an upcoming issue of our monthly e-newsletter. Sponsors also may receive reservations to the event. For more information, please click here or contact Meleah Jones at 713.800.0872
King/Queen $500+
Gown/Tuxedo $250
Disco Ball $125
Corsage $75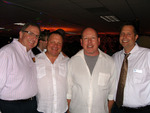 IN-KIND DONATIONS
Any Houston-area businesses who want to participate with food donations or prom court donations should get in touch with Des Walwyn at 713.529.0037 x368.

VOLUNTEERS
We need lots of super-awesome volunteers to get things ready and for clean-up. We especially need people that can help decorate and run errands on June 7 during the day. If you want to join our Prom Volunteer Crew, please contact Jay Mays at 713.529.0037 x395.