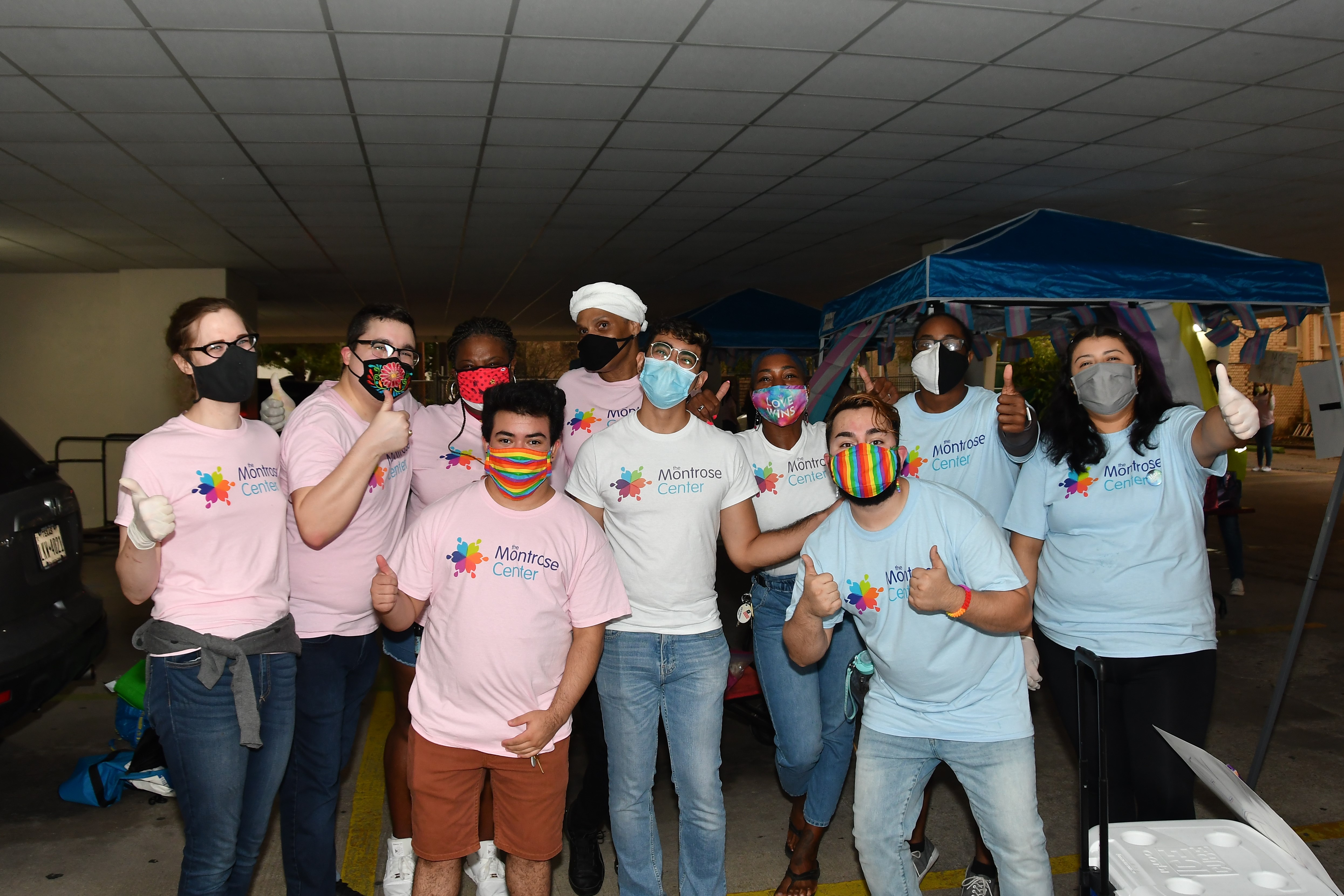 The TGiving Drive-Thru Celebration at the Montrose Center was a smashing success! A group of volunteers and staff set up in the early afternoon of Nov 24 to welcome Houston's transgender, nonbinary, and gender non-conforming community members to provide them with hot meals, goodie bags, and shelf stable meal boxes from 4 to 7 p.m.
By the end of the night, 758 meals had been distributed to over 100 households! Hot meals were provided by community favorite, David Alcorta Catering, with vegan options made by the wonderful crew at Sinfull Bakery. The menu included traditional Thanksgiving meals with dinner rolls, and sides like mashed potatoes, green beans, sweet potato casserole, and baked mac and cheese.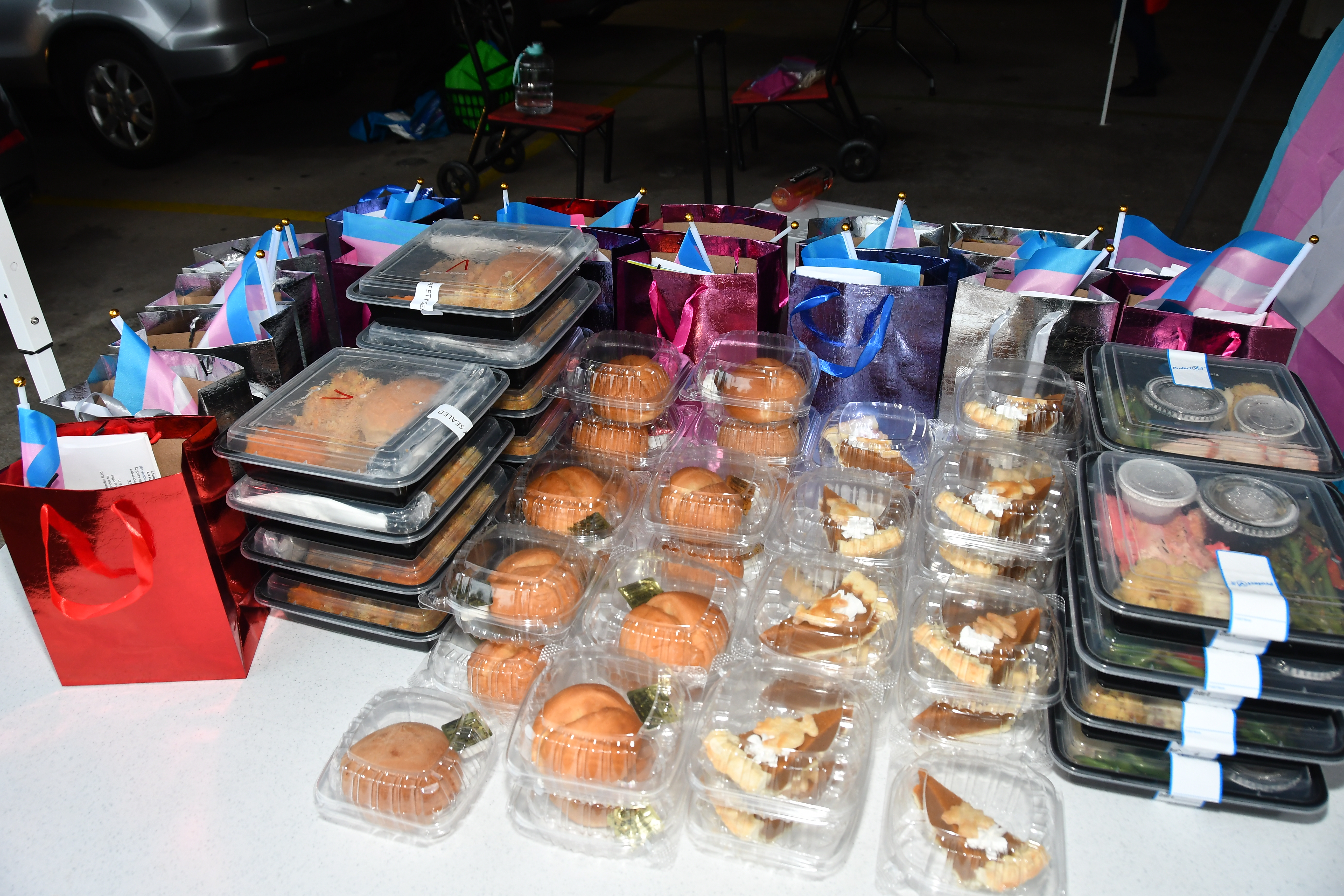 The group of volunteers, who had passed COVID safety guidelines at check-in, gathered under tents in the parking lot, ready to spread holiday cheer, dancing to music and holding up signs that said things like "We See You & We Support You!" and "You Are Loved!" A little rain didn't stop them from having fun while serving the many community members who drove or walked through to pick up items.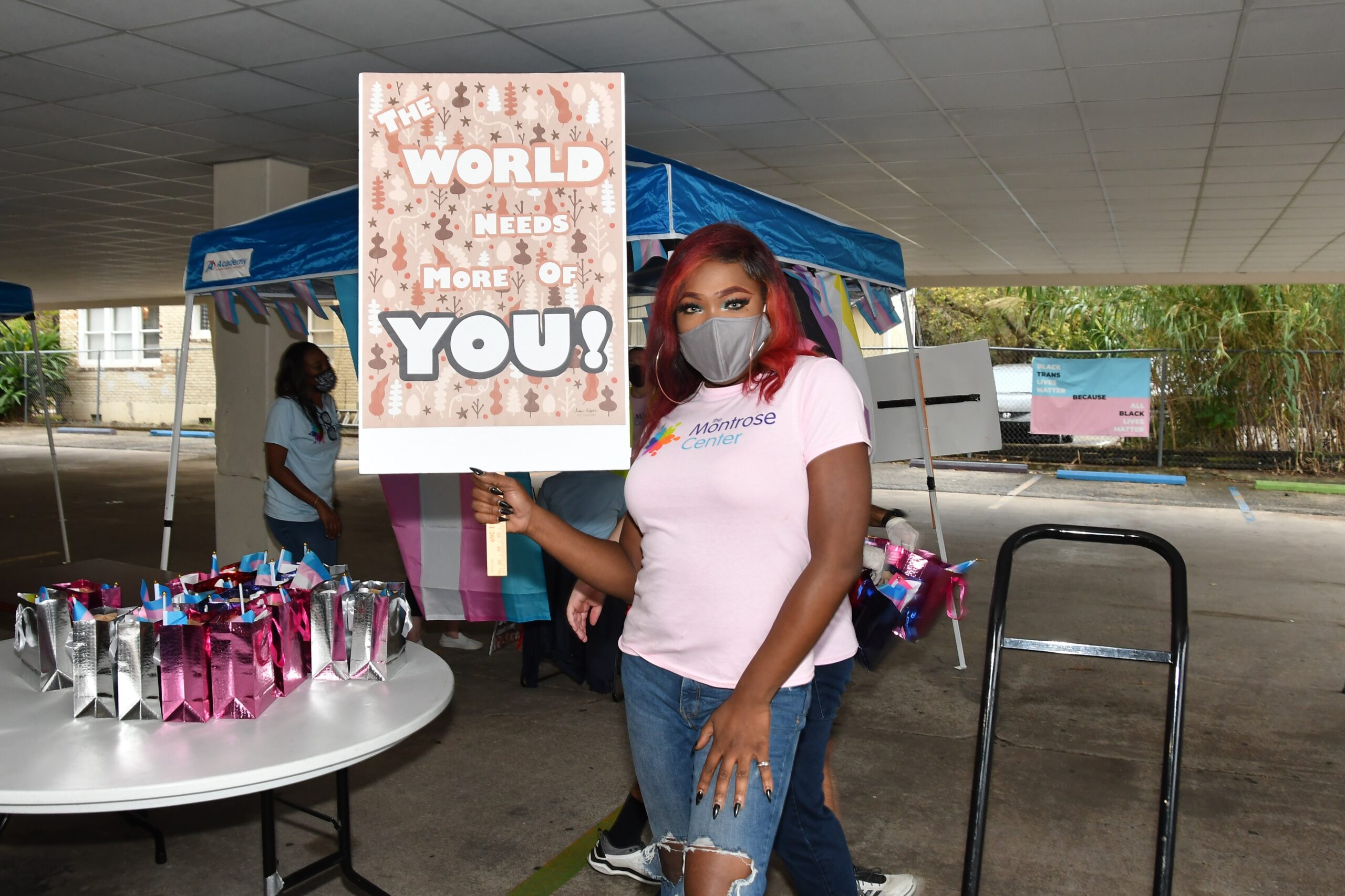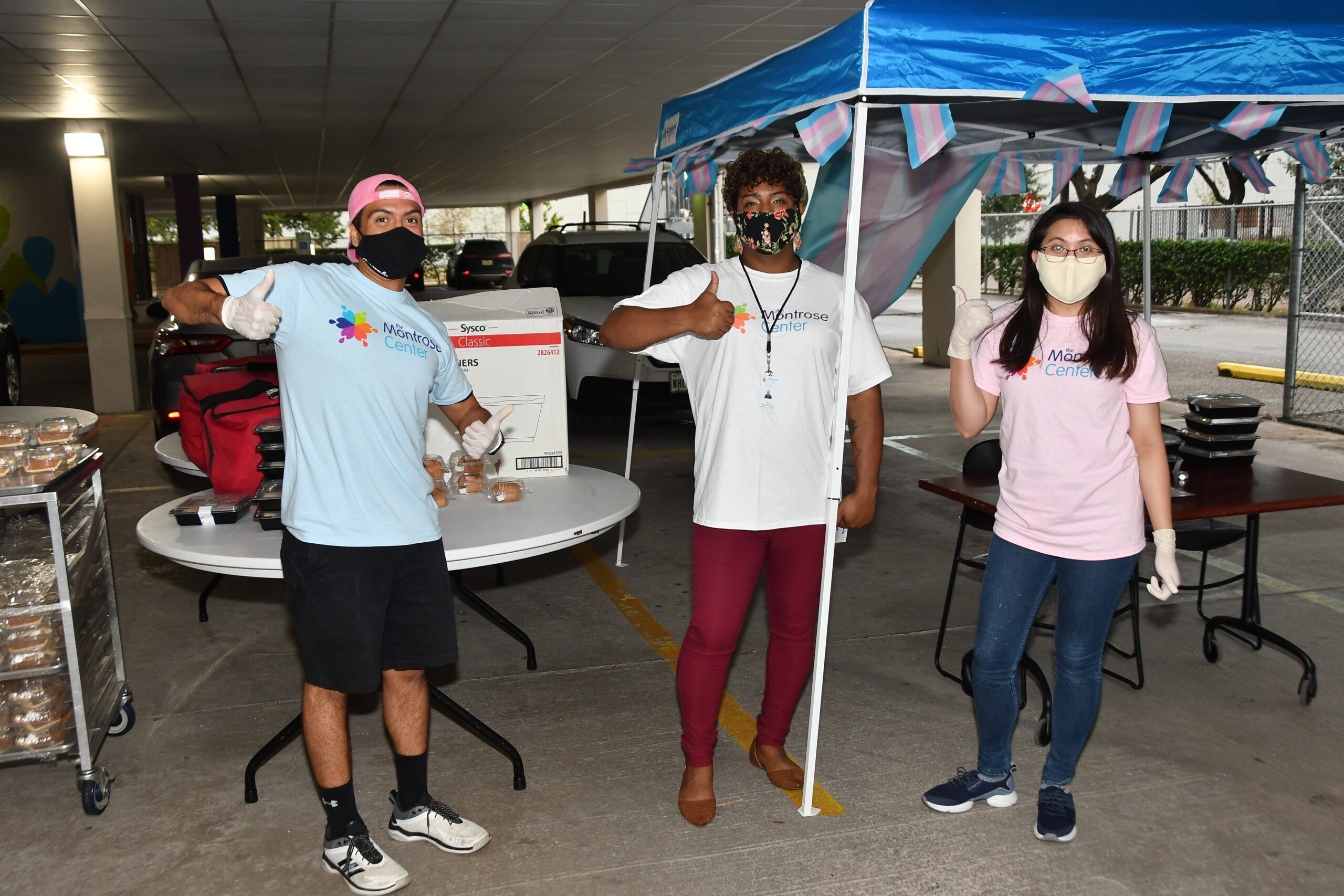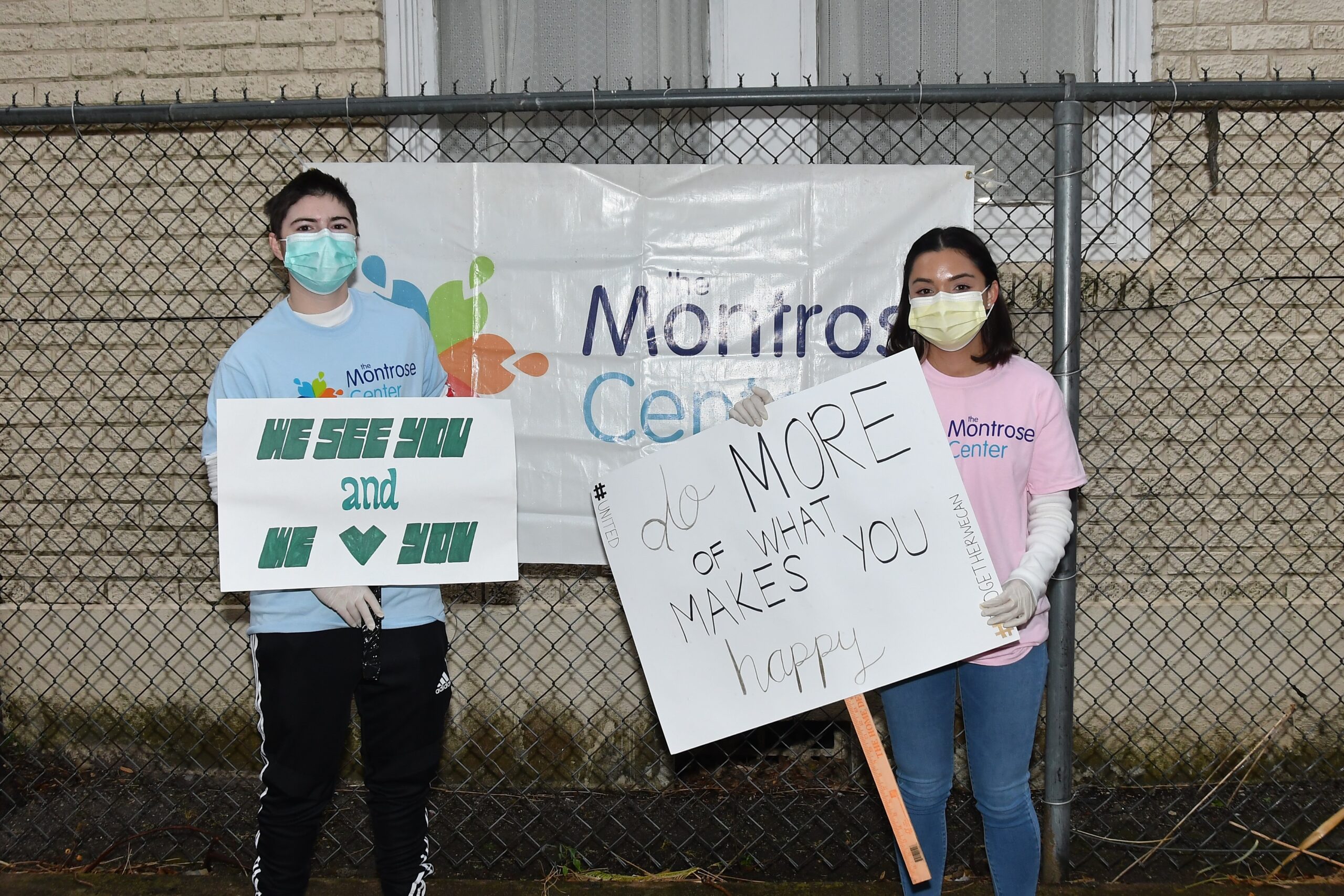 There was even a surprise pop-up performance from the dazzling Dey'Jah Opulent Mirage! Her stunning performance was such a treat and had everyone clapping and dancing!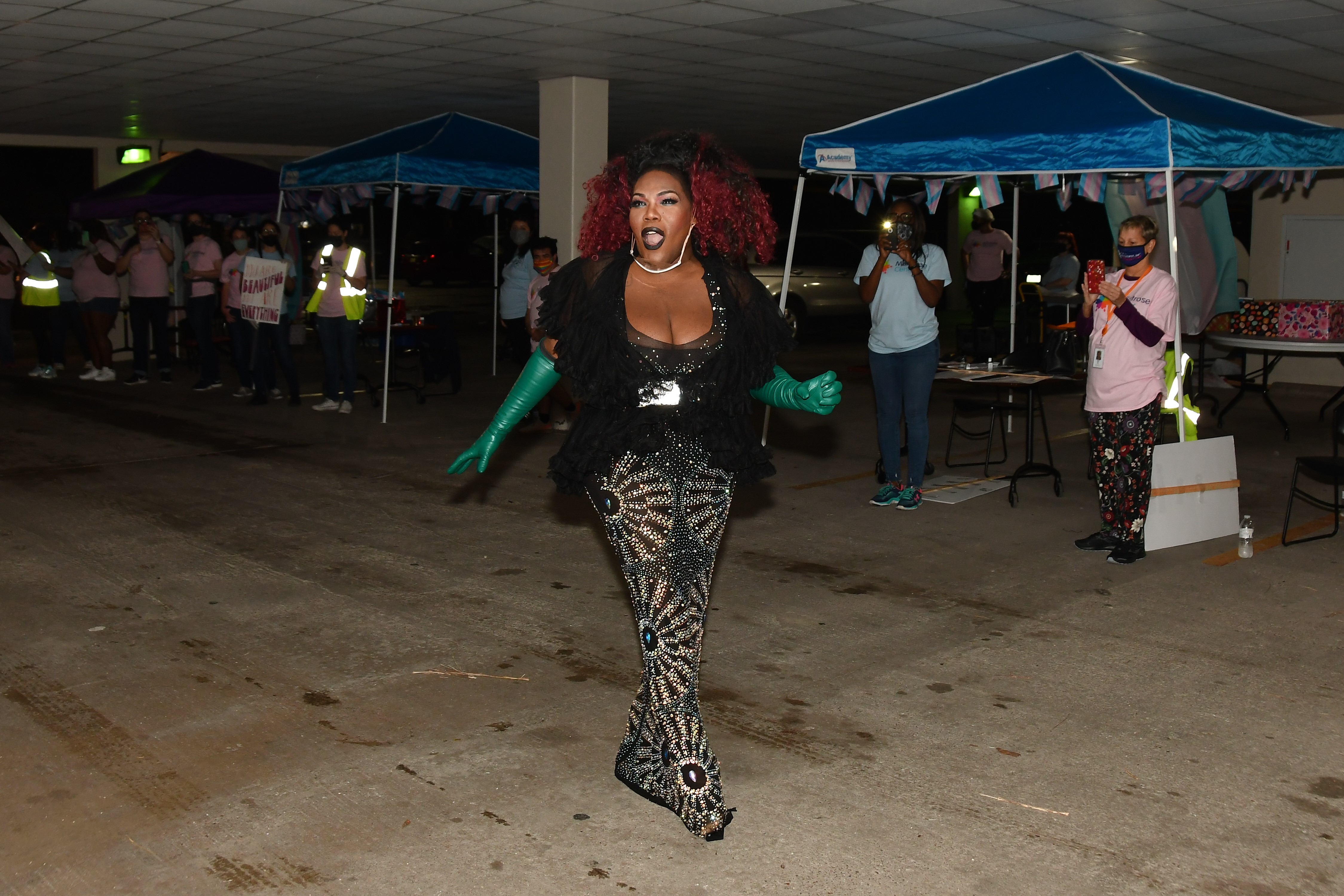 With 1 in 5 LGBTQ people experiencing food insecurity, the Montrose Center wanted to be sure to support transgender folx not only for one meal this holiday season, but for many. Shelf stable meal boxes including staples like oatmeal, pasta, rice, beans, instant potatoes, canned vegetables and more, were also provided. Thank you to H-E-B for sponsoring the Montrose Center's food pantry that made it all possible!
Born of a decades old tradition started by late transgender activist Brenda Thomas, the TGiving Drive Thru Celebration was a new way to celebrate an old tradition. In years past, transgender community members have gathered for a potluck style meal in the company of those who are accepting and affirming.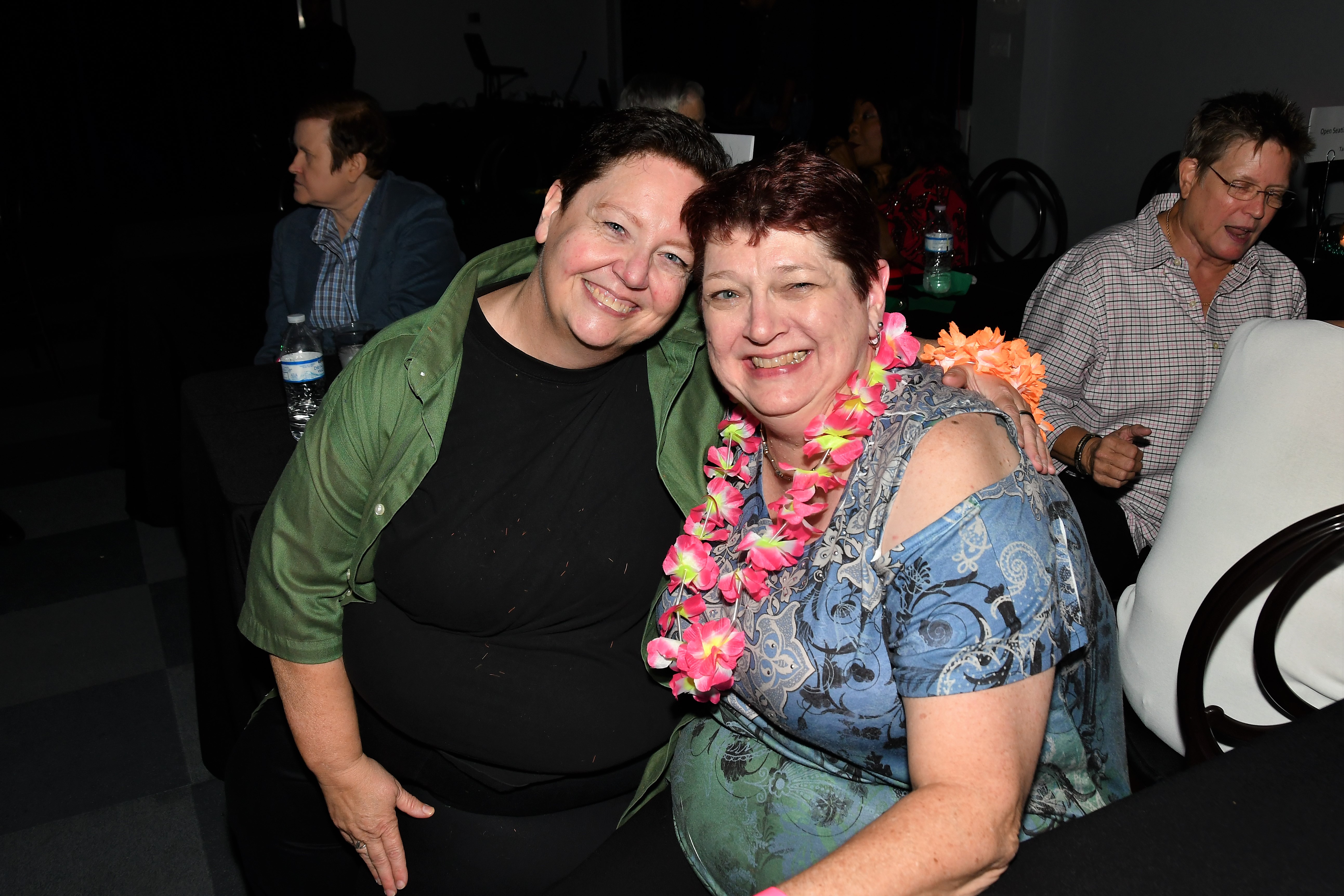 Though we could not all join together on the Montrose Center's first floor this year, transgender community members got together to make a celebration video for folks at home to enjoy during their meal. The video's host, Jayla Sylvester said it best when said that Houston's transgender folks put the "UNITY in COMMUNITY." The Montrose Center thanks the staff, volunteers, caterers and supporters of the food pantry program who made the event possible this year. In a year where many of us are already isolated, the event was a welcome celebration of the trans experience and the resilience that so many in the community possess.