On November 22, 2022, 150 community members came to the Center to attend our annual Transgender Thanksgiving (TGiving) Celebration, an annual tradition started in the mid-90s by late transgender activist Brenda Thomas. This year's event was co-hosted by the Montrose Center and Trans Masculine Alliance Houston.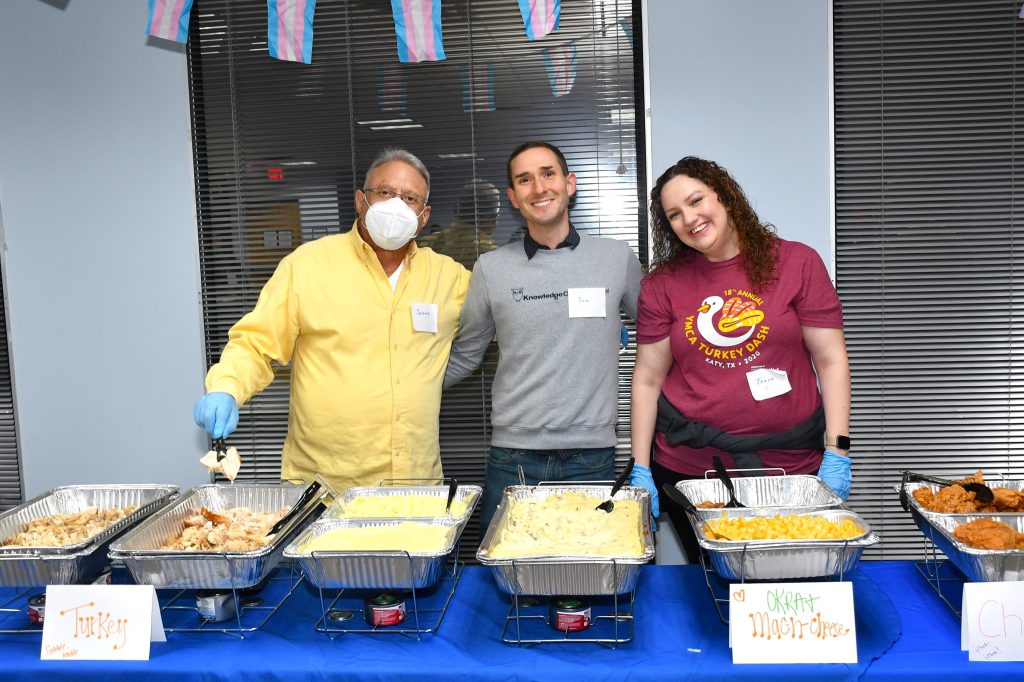 Back in-person for the first time since the pandemic, we were excited to be able to create an affirming space for community members and their loved ones to gather and celebrate the Thanksgiving holiday. A group of volunteers and staff set up in the early afternoon to welcome Houston's transgender, non-binary, and gender non-conforming community members and to serve them a delicious Thanksgiving buffet.
The menu featured a traditional Thanksgiving meal provided by David Alcorta Catering and H-E-B that included turkey, sides like mashed potatoes, green beans, sweet potato casserole, and baked mac and cheese, dinner rolls, while the Center provided additional food items such as fried chicken, salad, desserts, drinks, and more. The wonderful crew at Sinfull Bakery provided vegan options, Minute Maid donated aguas frescas, and many community members brought their own dishes and desserts to add to the feast!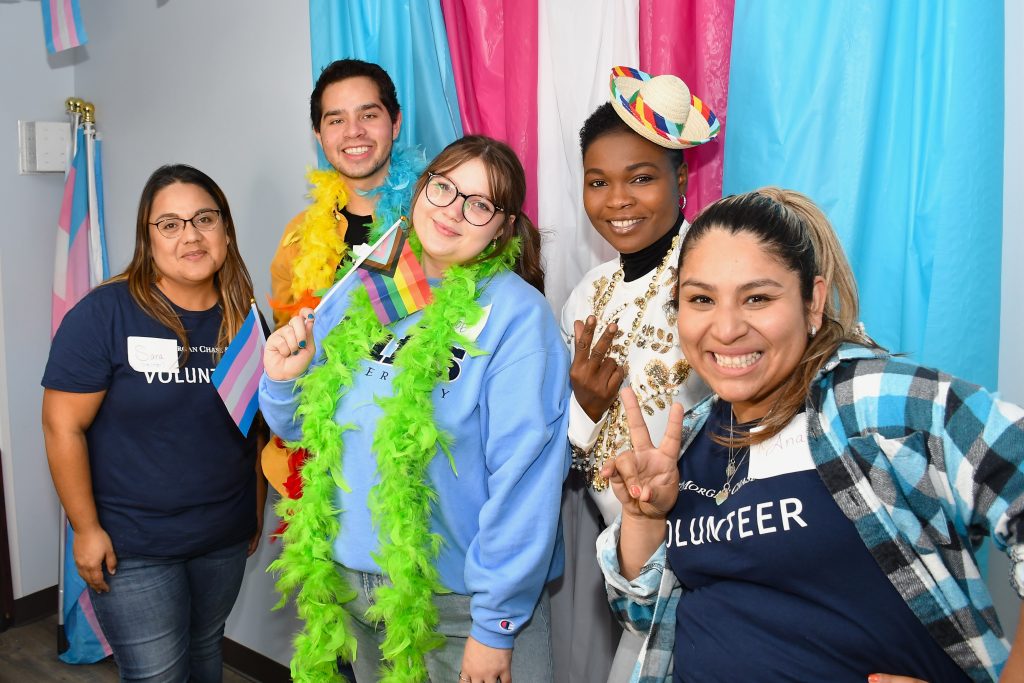 Attendees were able to commemorate the evening by taking pictures at our photo booth, gracious donated by Hunny Phillips. They were also sent home with a goodie bag filled with fun self-care items, Center swag, and more. It was truly a wonderful evening of community, fun, and togetherness.
With 1 in 5 LGBTQ people experiencing food insecurity, the Montrose Center wanted to be sure to support transgender and gender-expansive individuals not only for one meal this holiday season, but for many. Shelf-stable meal boxes including staples like oatmeal, pasta, rice, beans, instant potatoes, canned vegetables, and a $20 gift card were also provided to those in need. Thank you to H-E-B for sponsoring the Montrose Center's food pantry that made it all possible!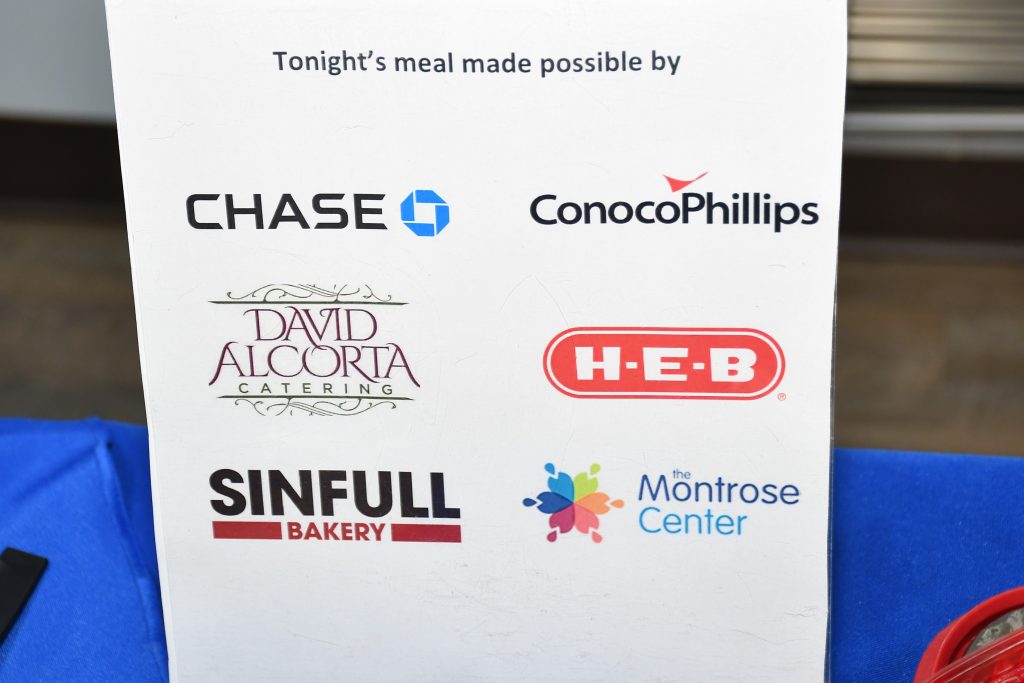 A special thanks goes to our event sponsors Chase, ConocoPhillips, David Alcorta Catering, H-E-B, and Sinfull Bakery for their support, to our volunteers for helping to make the evening a success, to community members for donating to the potluck, and to everyone that attended!