On February 5, 150 of the Montrose Center's top donors and friends gathered for the Spring Gayla: TV Land Kick Off at one of Houston's most colorful places, the Color Factory. The rainbow, interactive exhibits were the perfect backdrop for the Kick Off event, where tickets and tables were sold for the Montrose Center's Spring Gayla: TV Land on April 25, benefiting rapid rehousing services for LGBTQ homeless youth.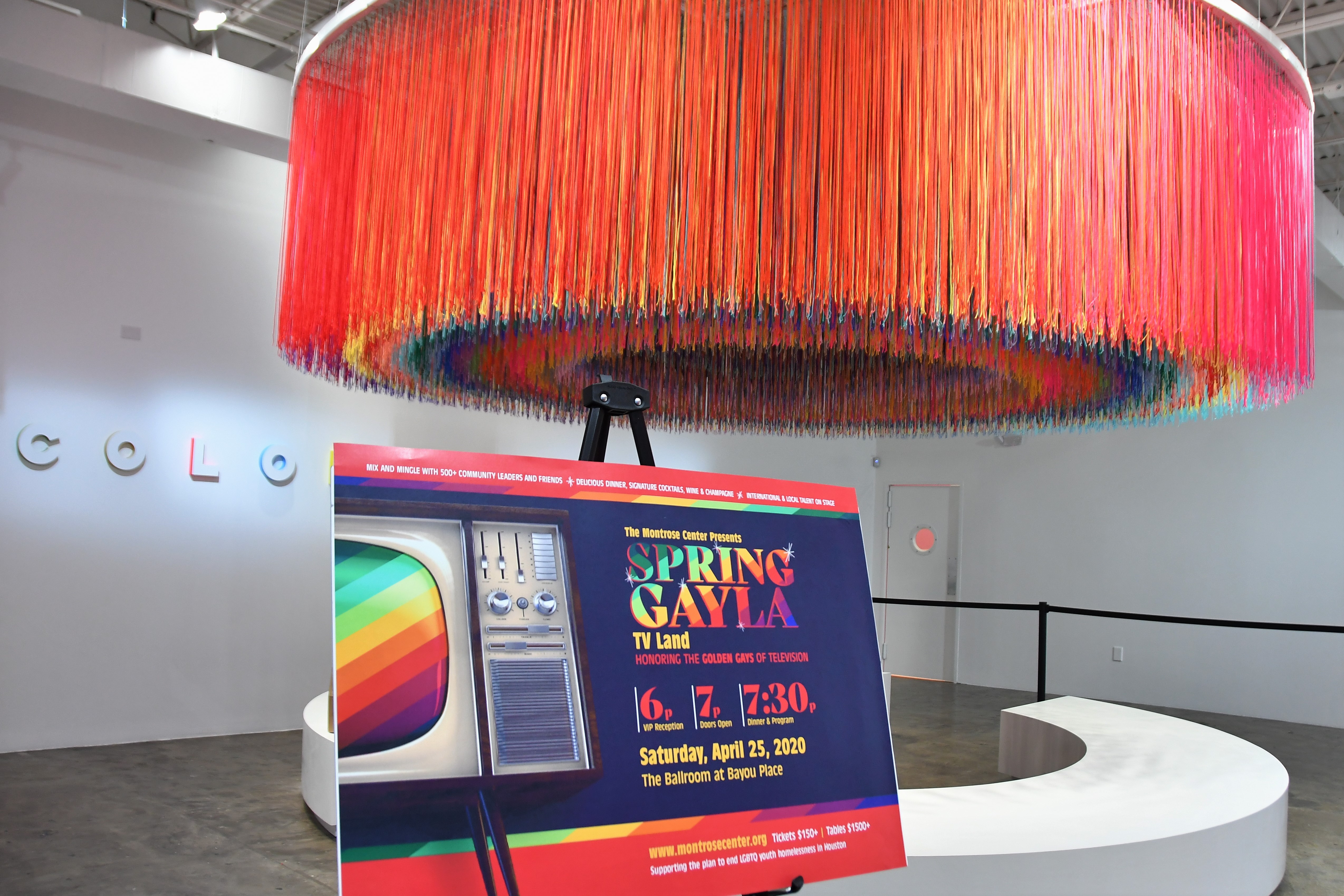 At the Color Factory, guests were able to relive their youth in a giant ball pit, color on walls, test their noses in the olfactory room, create magical lights, and much, much more. If you've never been, we highly recommend it!
Guests enjoyed food and beverages donated by Max's Wine Dive – Montrose (214 Fairview), most notably delicious Max 'N Cheese, a fried deviled egg with purple hard-boiled egg white and curry yolk filling, and of course, our gin, coconut rum, juicy signature cocktail, aptly named the Blanche Devereaux, a la Golden Girls.
The event kicked off fundraising efforts for the Spring Gayla: TV Land on April 25. Not your normal gala, the event will be focused on entertainment, featuring internationally acclaimed drag, musical, and comedic talent. Because the costs are covered by our generous underwriters: the Ballroom at Bayou Place, Concierge Travel, and Noble Energy, your support of the event will go directly to providing rapid rehousing services for local LGBTQ homeless youth. The Montrose Center's program includes 18 months of rent, plus comprehensive support services and case management to help these young people start adulthood with independence and success. To learn more or to purchase tickets, please visit montrosecenter.org.
If you missed the event, worry not! Our next Kick Off will be a brunch at Max's Wine Dive on Saturday, March 21, where we can look forward to more award-winning comfort food and a curated wine list. Max's Wine Dive prides itself on providing gourmet food and wine in unpretentious and comfortable environments. As their mantra goes, "Fried chicken and champagne? …Why the hell not?!"
Thanks to the generous underwriting of Max's Wine Dive – Montrose, the March 21 Kick Off is free to attend. Rsvp is required. Reserve your spot today by emailing Event Lead Meleah Jones at mjones@montrosecenter.org.