The Montrose Center recently launched Rising Leaders, a new young professionals group for individuals who want to make a positive impact in our local LGBTQ communities. Rising Leaders is currently 73 Founding Members strong, thanks to a successful Kick Off Party on August 11.
Thanks to the planning of our esteemed hosts and board members, Clark Caperton and David Ramirez, the social group has officially been introduced as a cohort for LGBTQ+ professionals to be engaged in great networking opportunities, volunteerism, community events, and other special membership perks.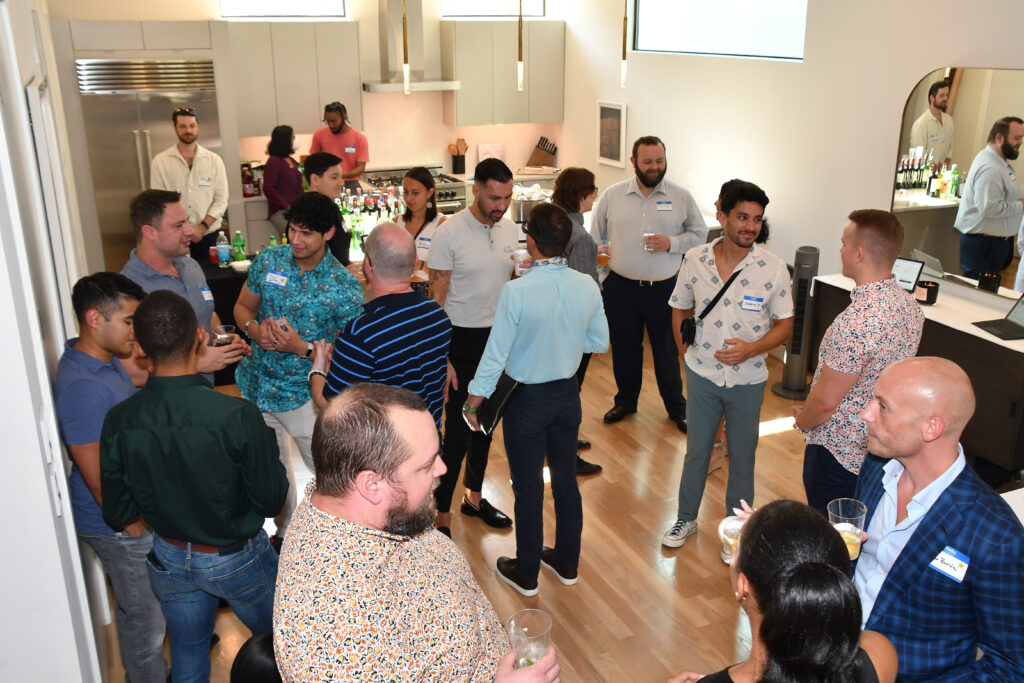 The Kick Off Party was a great success with nearly 100 attendees and more than $16,000 raised at the event! Additional thanks to Board Members Bryan Cotton, Corey Devine, and Jani Lopez, as well as the Montrose Center staff that supported the event's overall success.
New members welcome! If you would like to learn more about the Rising Leaders, join the group, or simply make a donation, please visit the Rising Leaders page or contact the Montrose Center's Community Center Specialist, Nova (They/Them), at LGBTQCenter@montrosecenter.org.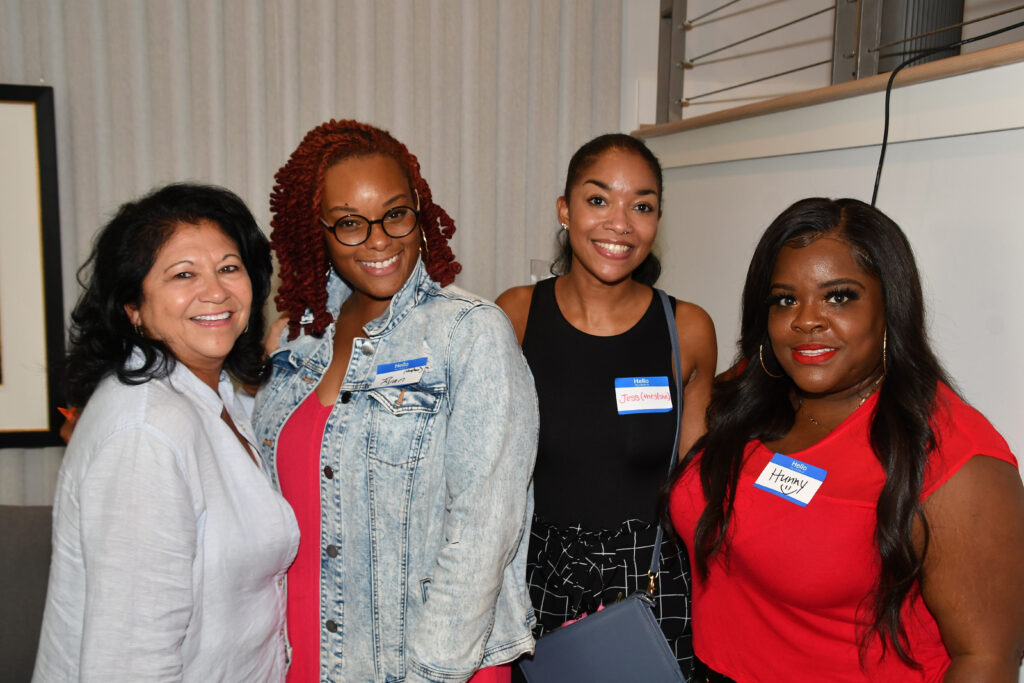 Thank you to everyone who joined at the Kick Off Party August 11 to learn more about Rising Leaders! Enjoy photos from the event below.