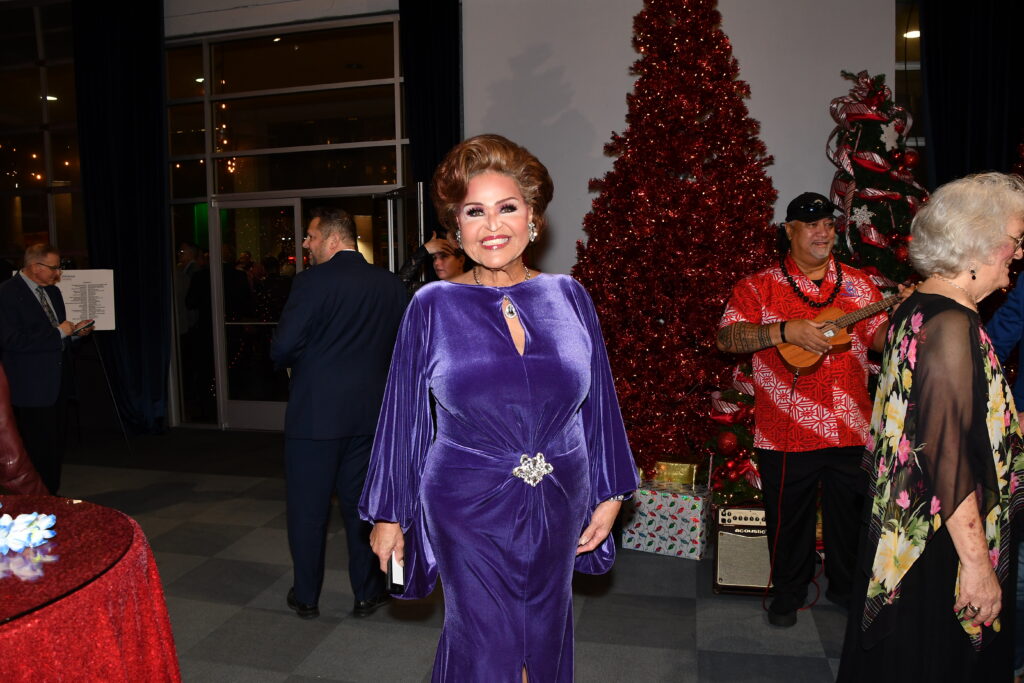 On Friday, December 3, the Montrose Center held its annual Out for Good Gala, honoring Dina Jacobs. The event broke Center fundraising records, raising $275,000 for Center services. One of the nation's largest and most comprehensive LGBTQ centers, the Montrose Center has been empowering LGBTQ Houston since 1978.
The Center presented the 2021 LGBTQ Community Vision Award to Dina Jacobs for her leadership, talent and service to our city's – and our nation's – LGBTQ communities. After 57 years as a professional drag performer, her attention to detail, both when singing and when lip-synching, has made her one of drag's most iconic performers. Over her distinguished career, she has won 70 pageant titles. Dina continues to perform to this day, locally and throughout the nation. Guests at the gala were delighted by performances by Dina, as well as her interview with Emcee Deborah Duncan of KHOU's Great Day Houston.
"If you study your craft and work hard at it, you become your own greatness." – Dina Jacobs
In June, Dina participated in the Grand Opening of the Montrose Center's Law Harrington Senior Living Center, of which she is a resident. Law Harrington is the largest LGBTQ-affirming senior living center in the nation. Construction began in 2019, and doors opened in early 2021. It is now a home to 130 LGBTQ and low-income seniors, a safe, affirming place for all seniors to retire in community.
450 guests attended December 3's gala, which took place at The Ballroom at Bayou Place, which was beautifully decorated for the holidays. In addition, the décor took on a Hawaiian feel, in honor of our Hawaiian born Honoree. Originally held in October to coincide with National Coming Out Day, this year's gala was moved to December due to the pandemic. The record-breaking year is even more astounding when you consider that the event sold out at 100 less guests than in the past in order to promote social distancing.
At the event, we made a special presentation to Dalton DeHart, who received the 2020 LGBTQ Community Vision Award at last year's virtual event. Dalton is a talented photographer who, over the last 30 plus years, has taken over a million photographs of LGBQ Houston. With every click of his camera, he celebrates the passion and history of our community.
Speakers included Board President Tara M. Kelly, Executive Director Ann J. Robison, PhD, Friend of Our Honoree Dena Davidson, Senior Participant Nikki Nicole Sparks, 2020 Event Co-Chairs Jason & Julia Wang and Jack Berger, who shared the Montrose Center's mission and inspired our guests' support.
Past and present Board Members and other leaders came together to offer a $75,000 Leadership Match to donors at the event, doubling the impact of attendees' gifts. Major donors to the match include Jeff Bishop & Boyu Hu, Sash Cavin & Ai Tran, Paul & Leon Guillory, Chris Robertson, and James Taylor, as well as many other contributors.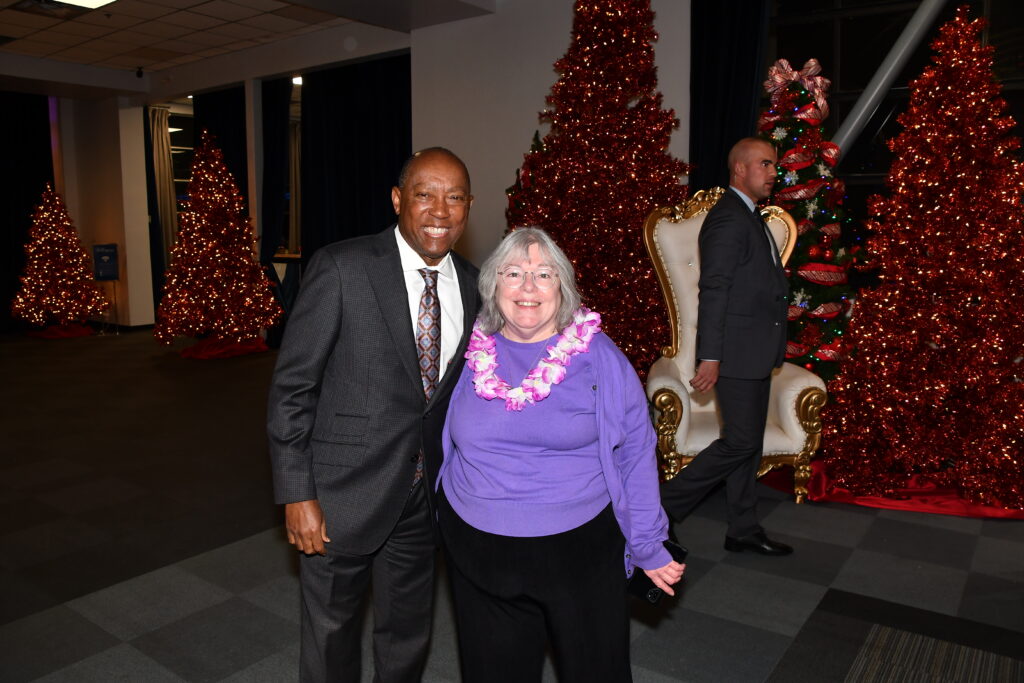 Supporters of the event include: Mayor Sylvester Turner, District Attorney Kim Ogg, Assistant District Attorney Joseph Sanchez, Judge Phyllis Frye, Judge David Patronella, Judge Shannon Baldwin, and UK Consul General Richard Hyde.
A condensed, virtual version of the event is now available on the Montrose Center's YouTube page. To learn more or to make a donation, visit the link below.
Thank You to Our Sponsors!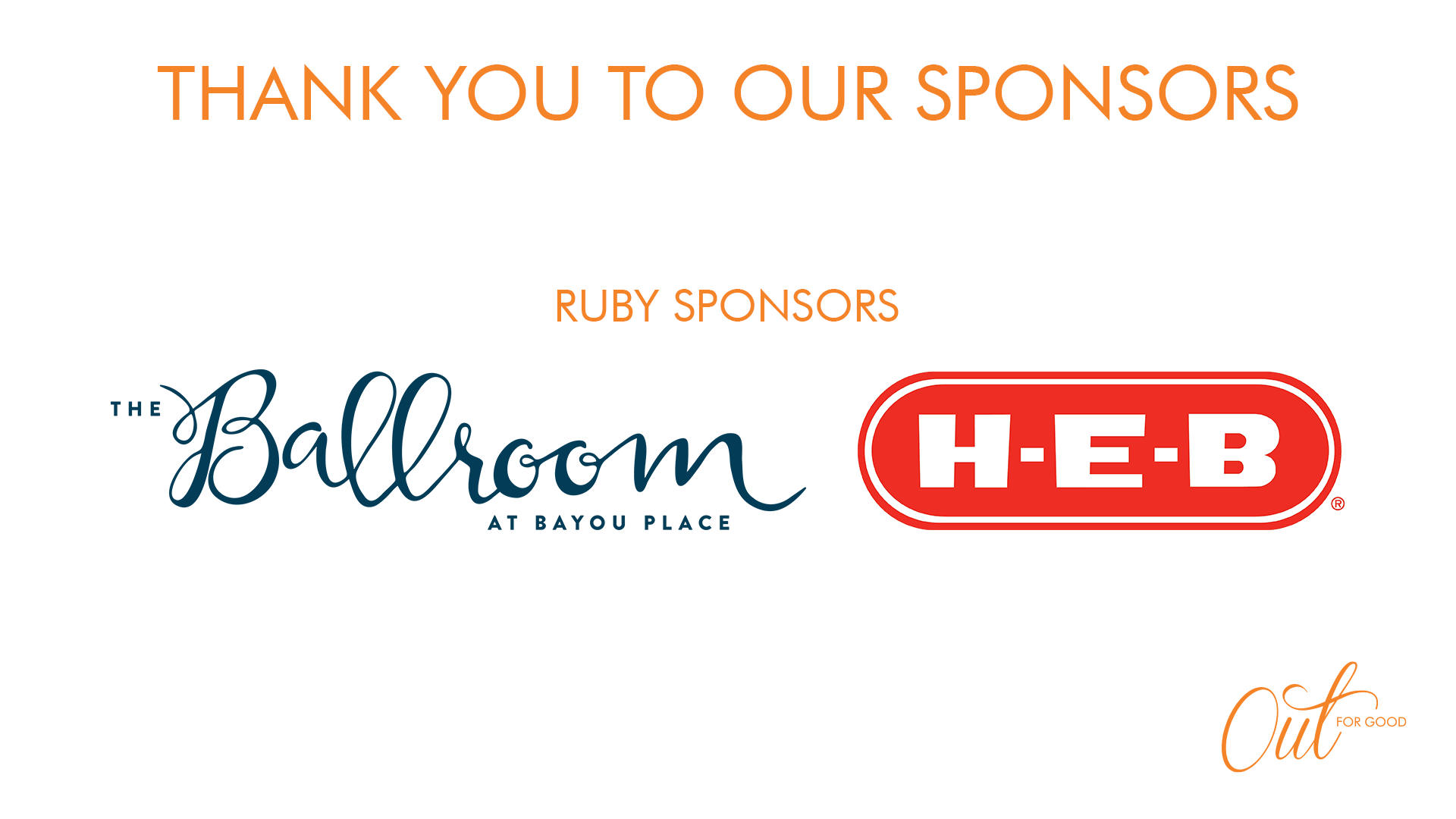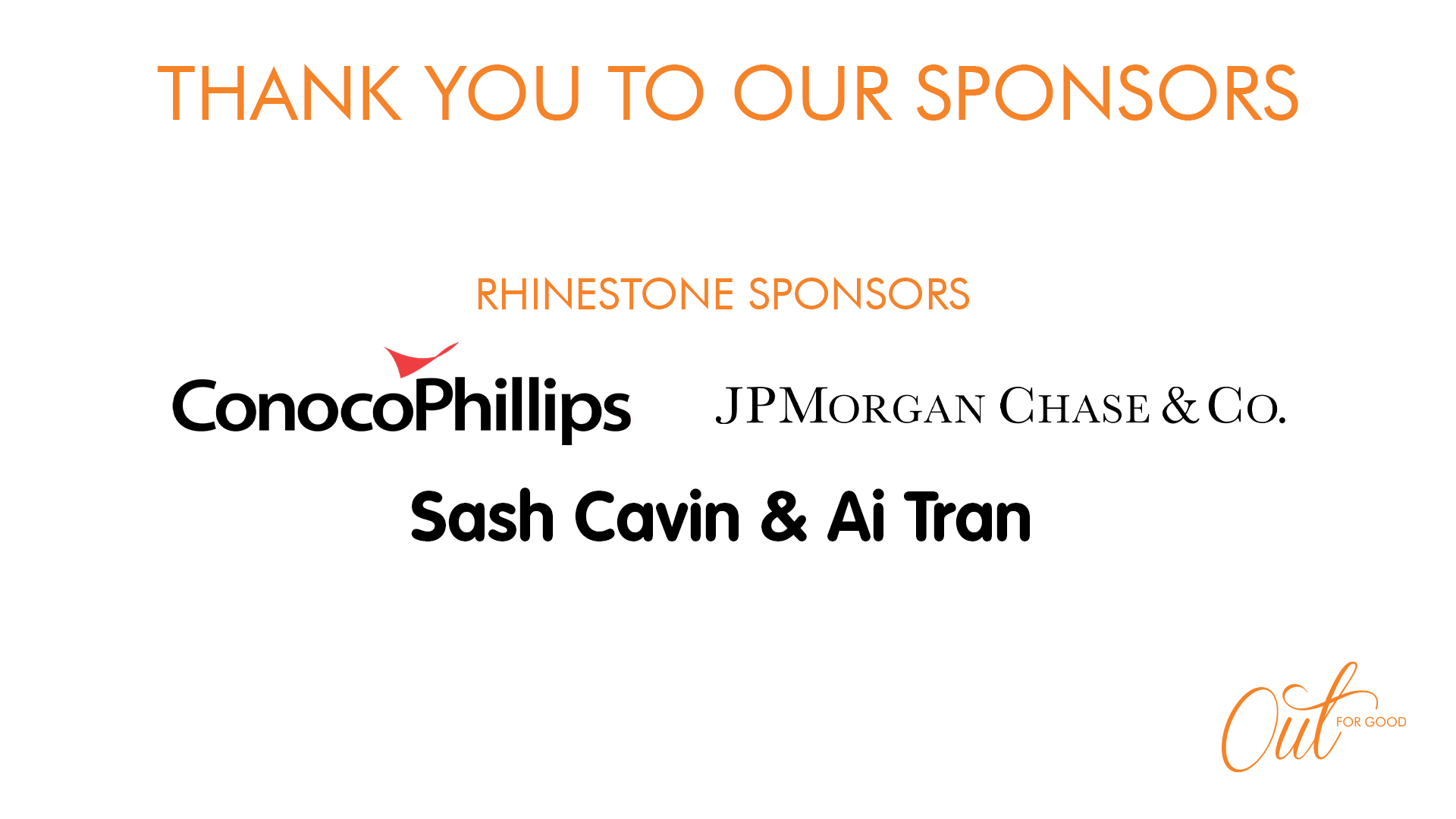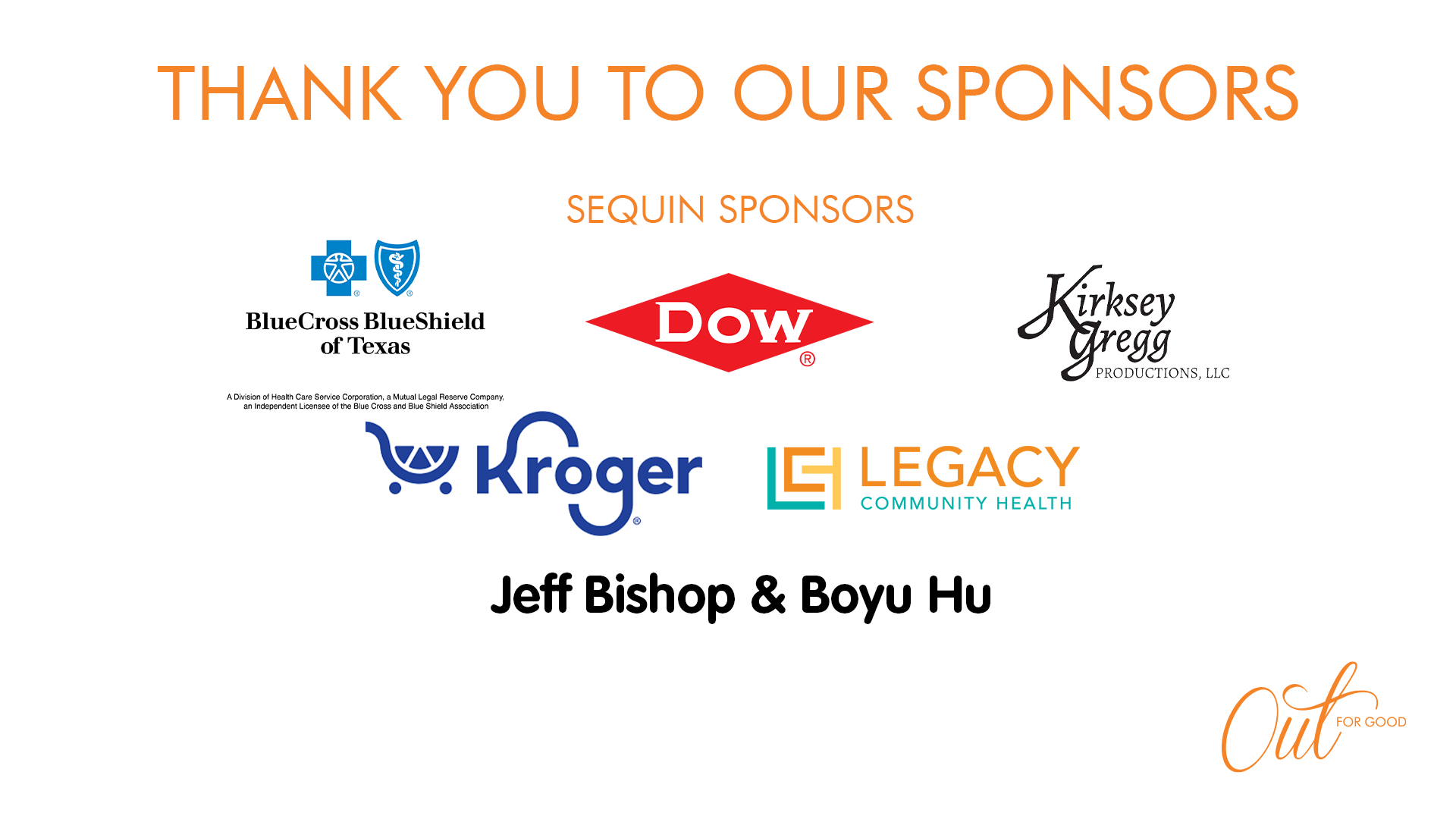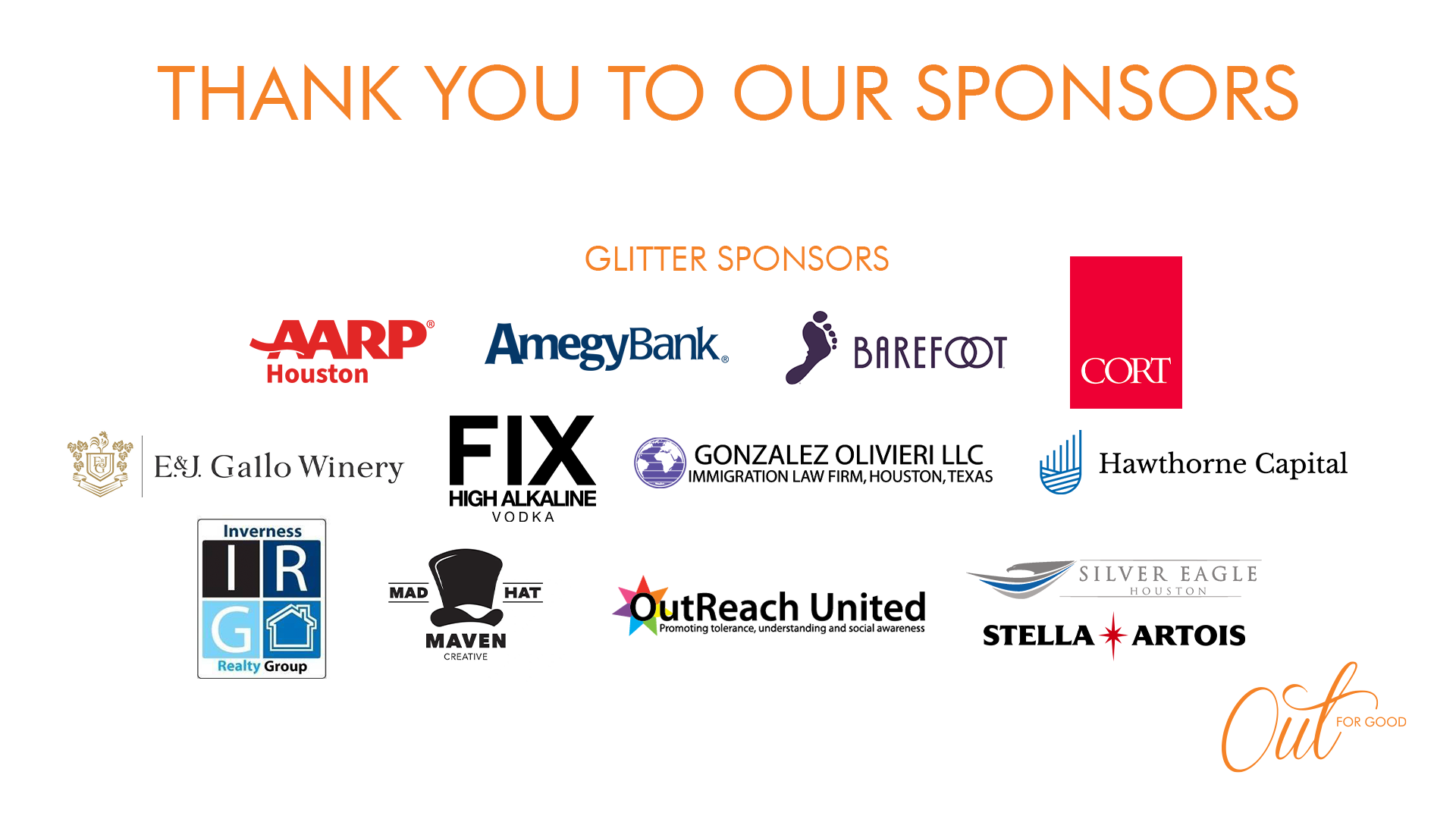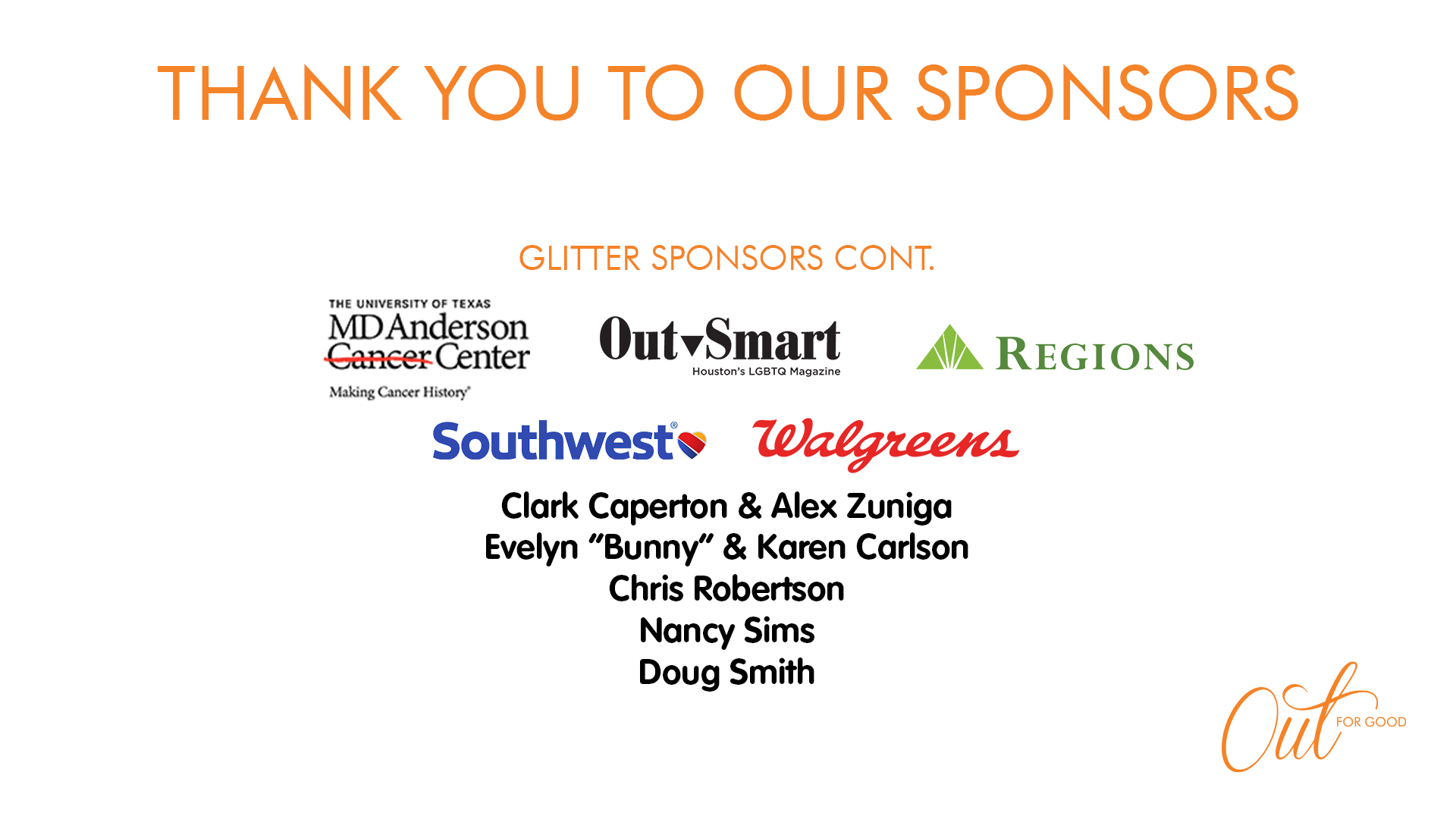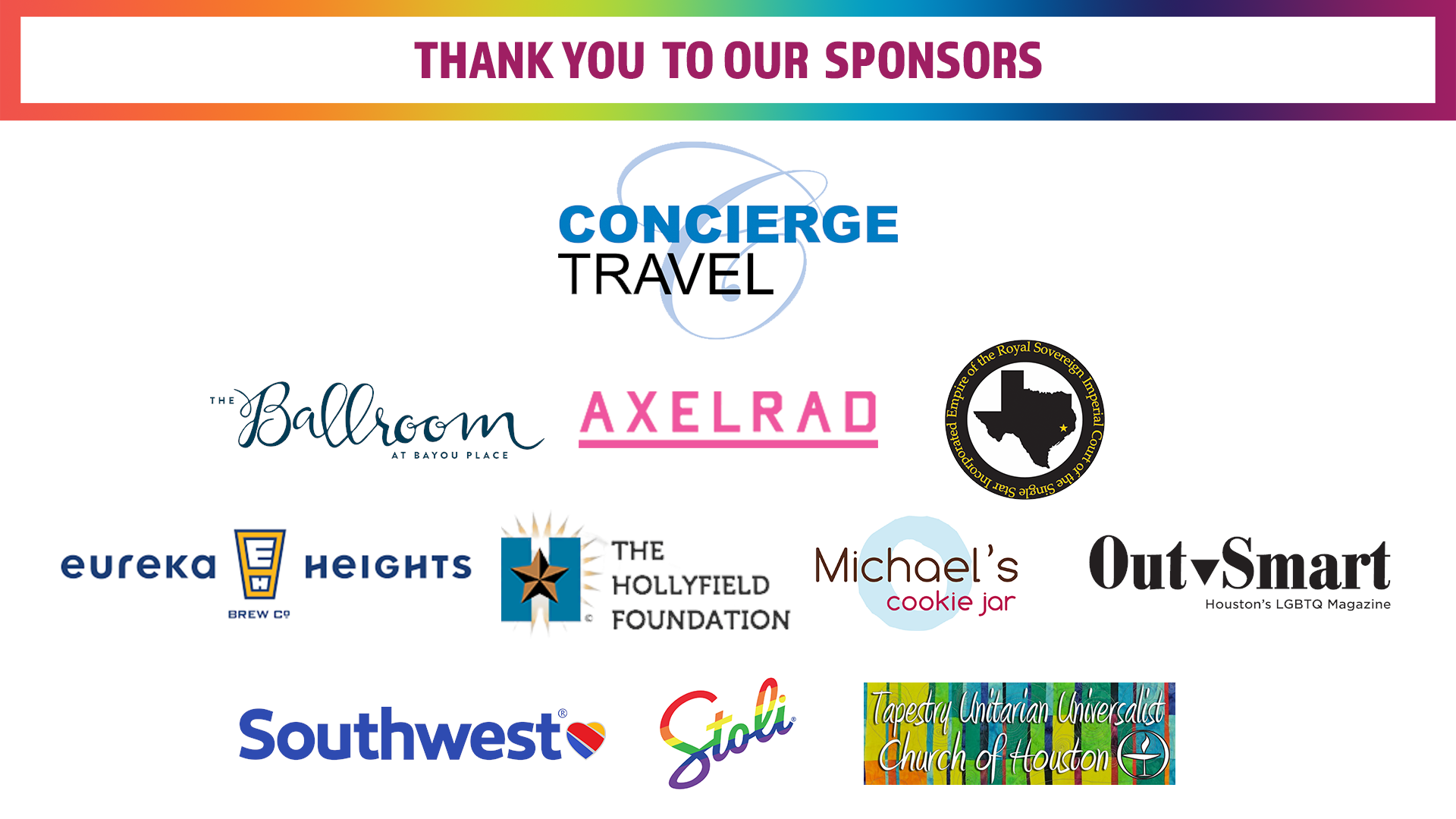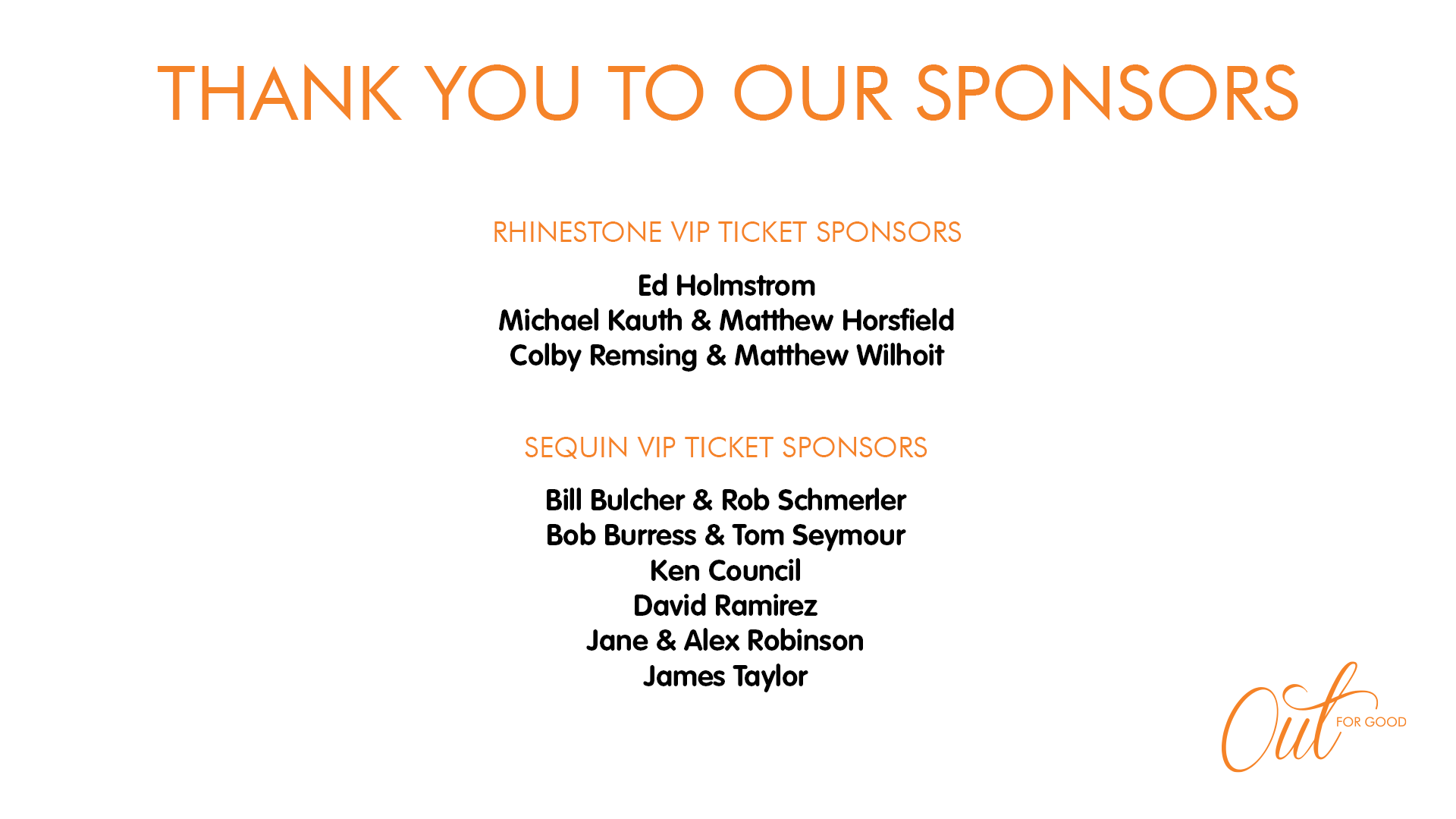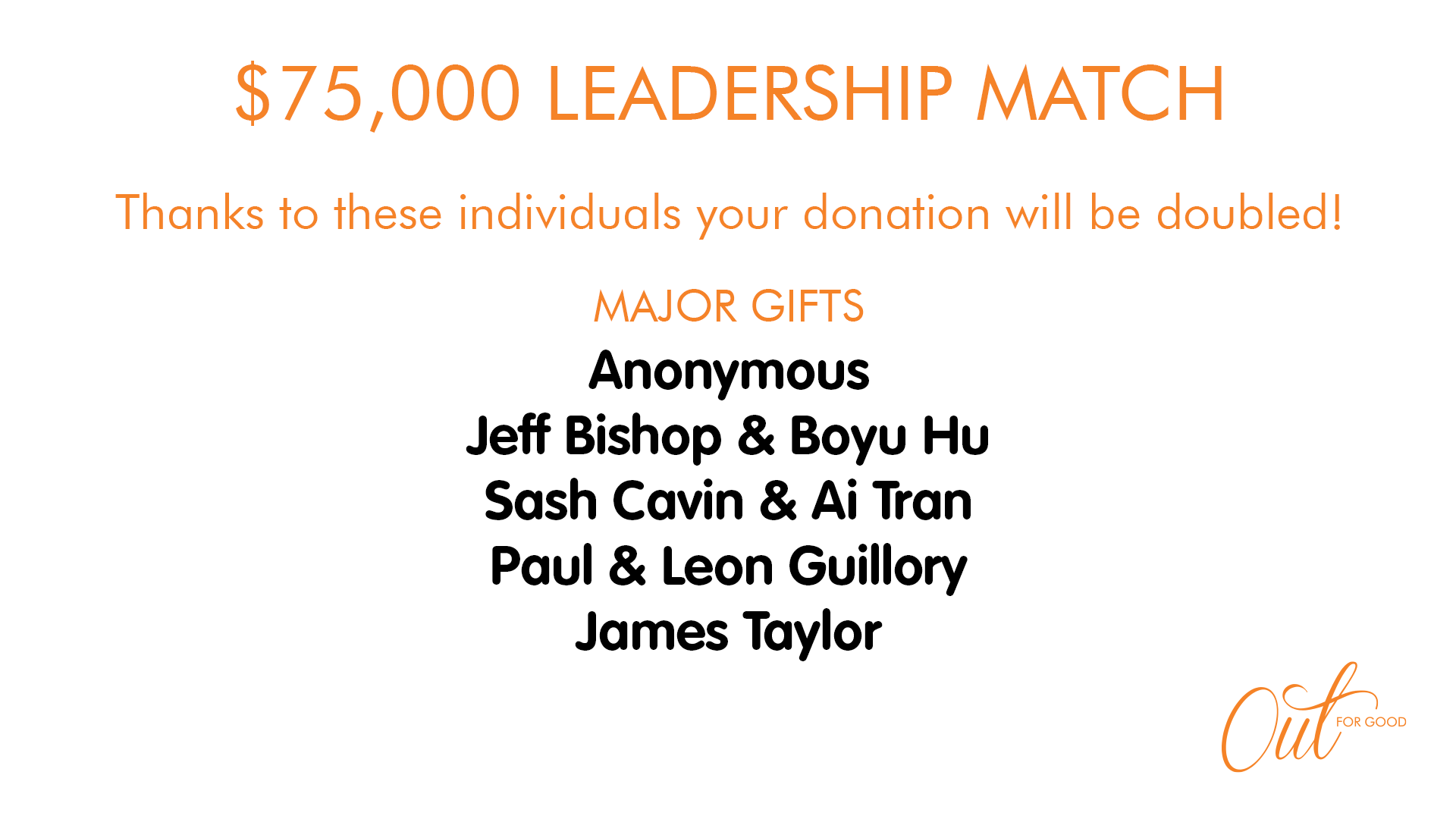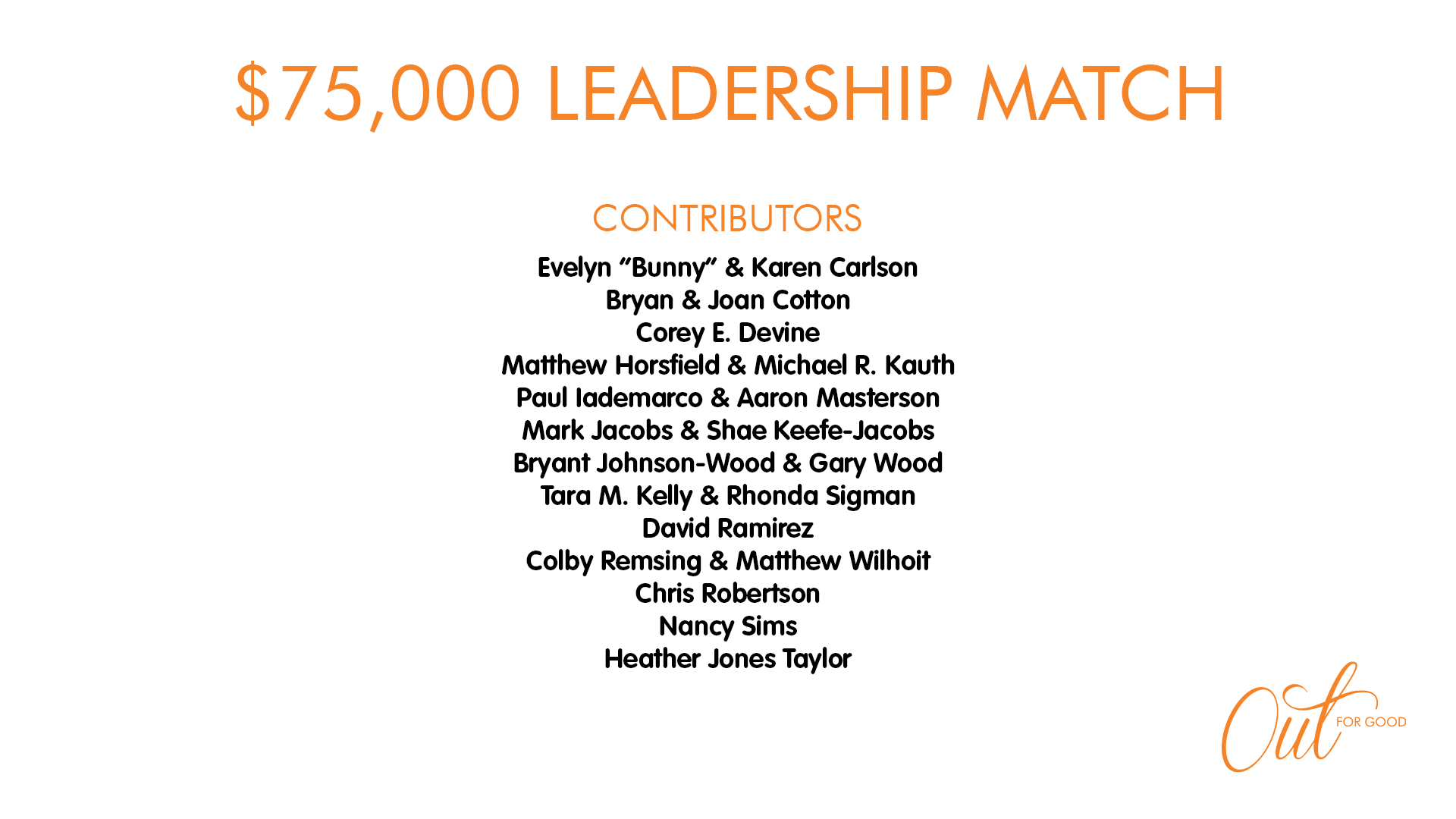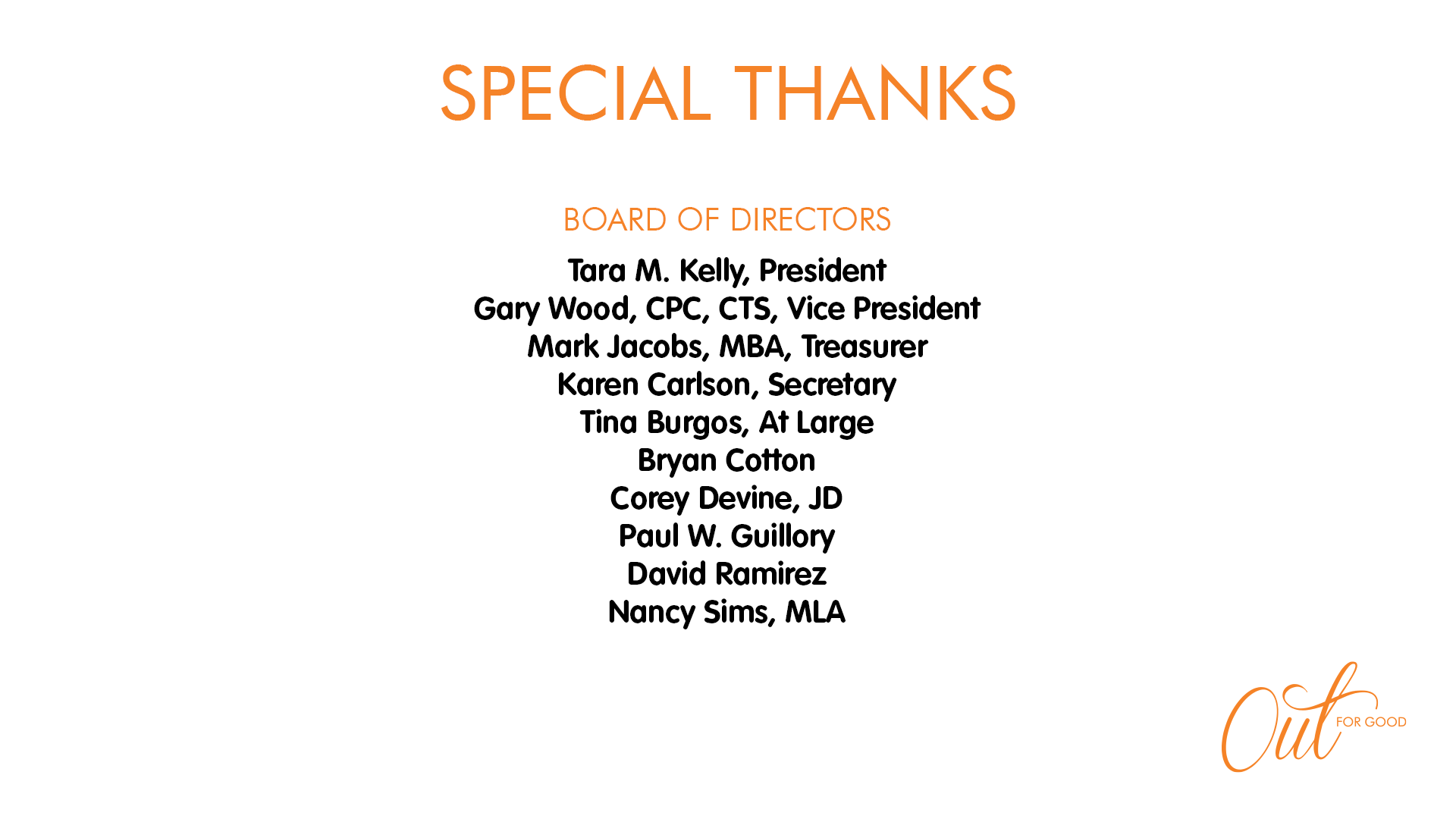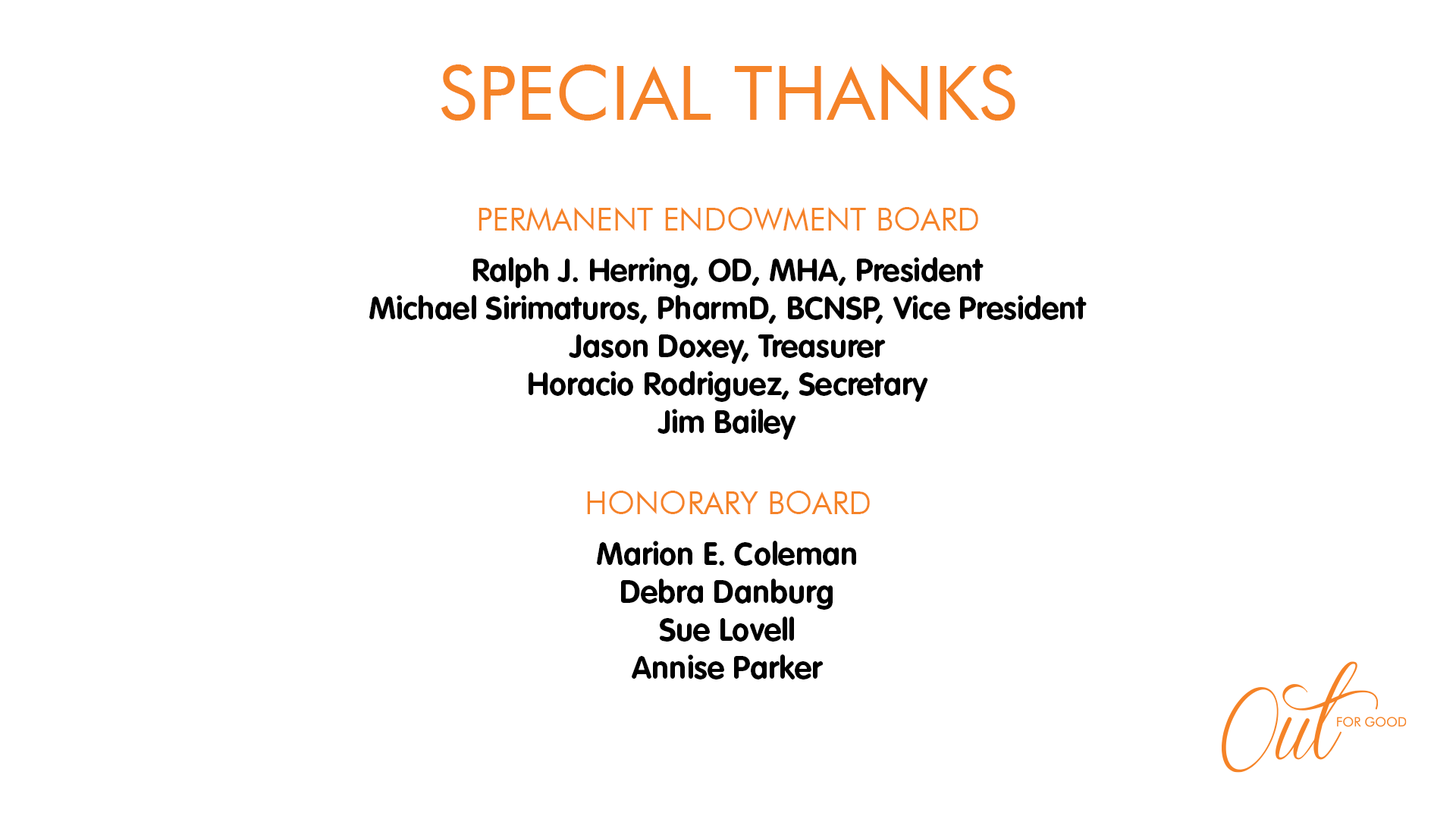 Please enjoy our event photo gallery!