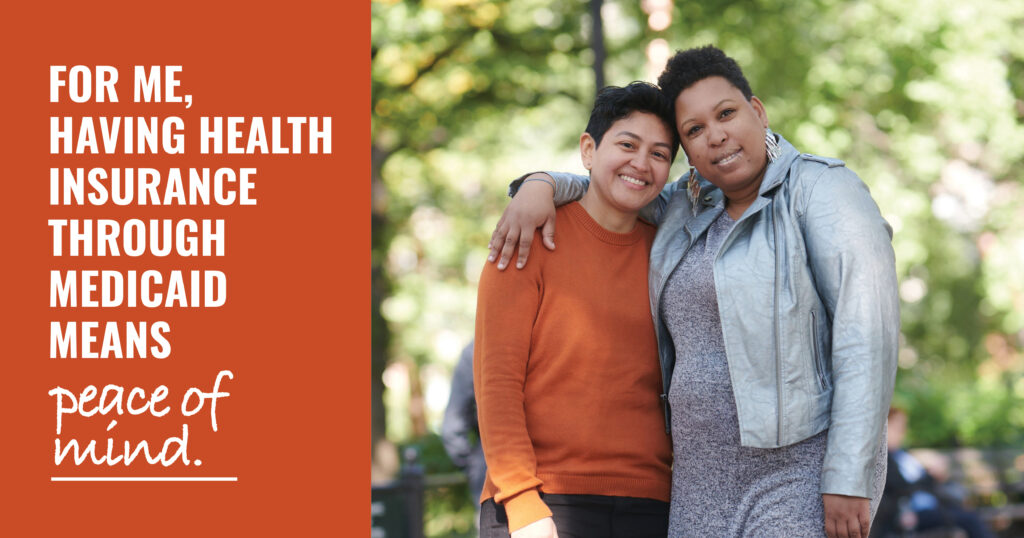 April has brought along Spring and a shared sense of optimism as we approach a gradual recovery from the pandemic. This April is also Medicaid Awareness Month – an opportunity to spread the word about how free or low-cost health insurance through Medicaid can help those most impacted by this health and economic crisis caused by COVID-19. Connecting people to affordable health insurance and care is a crucial part of realizing an equitable recovery in our communities.
Even before the pandemic, an estimated 4,159,000 Texans were uninsured, according to the Kaiser Family Foundation. And LGBTQ people face even greater barriers than the general population when it comes to gaining health insurance and accessing medical care. Over the last 12 months, too many hardworking Texans have also lost a job or faced a reduction in hours – putting the cost of health insurance for themselves and their families out of reach. According to a recent report from the Centers on Budget and Policy Priorities, "27 million Americans either met the official definition of 'unemployed' or lived with an unemployed family member in the month of February. This includes nearly 7 million children." (CBPP, 4/8/2021) For many, loss of employment or hours also means loss of health coverage.
We've seen far too many examples in Texas of those without health insurance delaying essential medical care, not filling their needed prescriptions, and postponing treatment for chronic conditions. Medicaid offers a solution. It provides low-cost or free health insurance, so that people can get the care they need when they need it and avoid big medical bills. It covers doctor visits, hospital care, vaccines, prescriptions, mental health care, and more. Medicaid can serve as temporary support while the economy recovers and until people are able to find jobs with benefits again. Since the beginning of the pandemic, more people than ever before have qualified for free or low-cost health insurance through Medicaid.
As we continue to address the challenges of COVID-19, having affordable, quality health insurance is more important than ever. Knowing that you and your family are covered if someone gets sick or injured can provide the peace of mind we all need to keep ourselves going. Even those who have applied in the past should try again, especially if your circumstances have changed – such as switching jobs or losing hours and pay due to the pandemic.
Want to know if you're qualified to receive Medicaid benefits? Our case managers are here to help guide you through the process of getting enrolled in Medicaid. Call our main line at (713) 529-0037 to inquire about assistance with signing up. You can also see if you qualify by going to healthcare.gov or by visiting yourtexasbenefits.com.