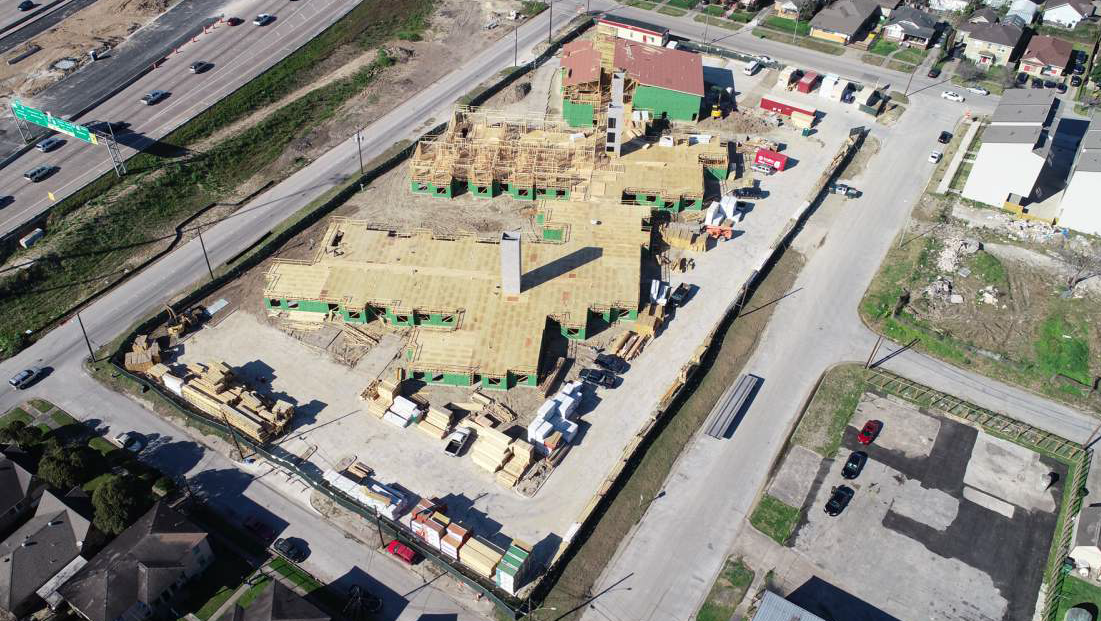 With the official grand opening a little less than a year away, the Montrose Center is excited to share the progress being made of its new, affordable senior independent living center.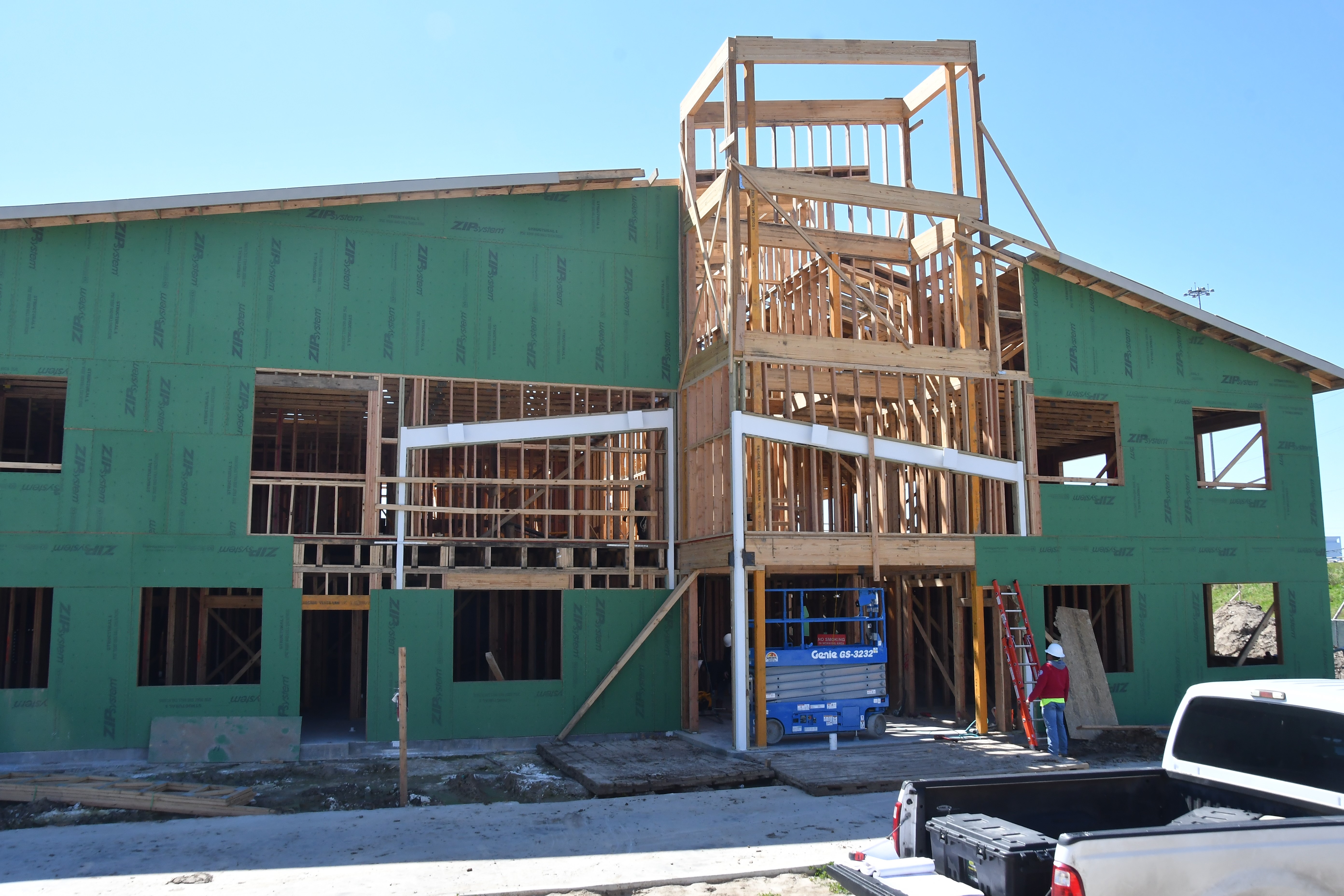 The Law Harrington Senior Living Center will be the first of its kind in Texas, providing affordable housing to LGBTQ seniors as well as Third Ward residents. Framing for the entire first floor of one and two-bedroom independent living apartments is almost complete and parts of the second floor are already underway. The three elevator shafts of the complex can be seen towering over the first floor construction and the main skeleton of the two-story community center looks virtually complete.
The community center part of the complex will serve as the main hub for residents and offer a variety of programs and services such as a primary care clinic provided by Legacy Community Health, a group dining area, fitness center, library, computer facilities, conference room, assembly hall, and more. Residents will also enjoy a recreational courtyard, park for their four-legged companions, and a vegetable garden onsite. With so many amenities and services offered, residents may never want to leave!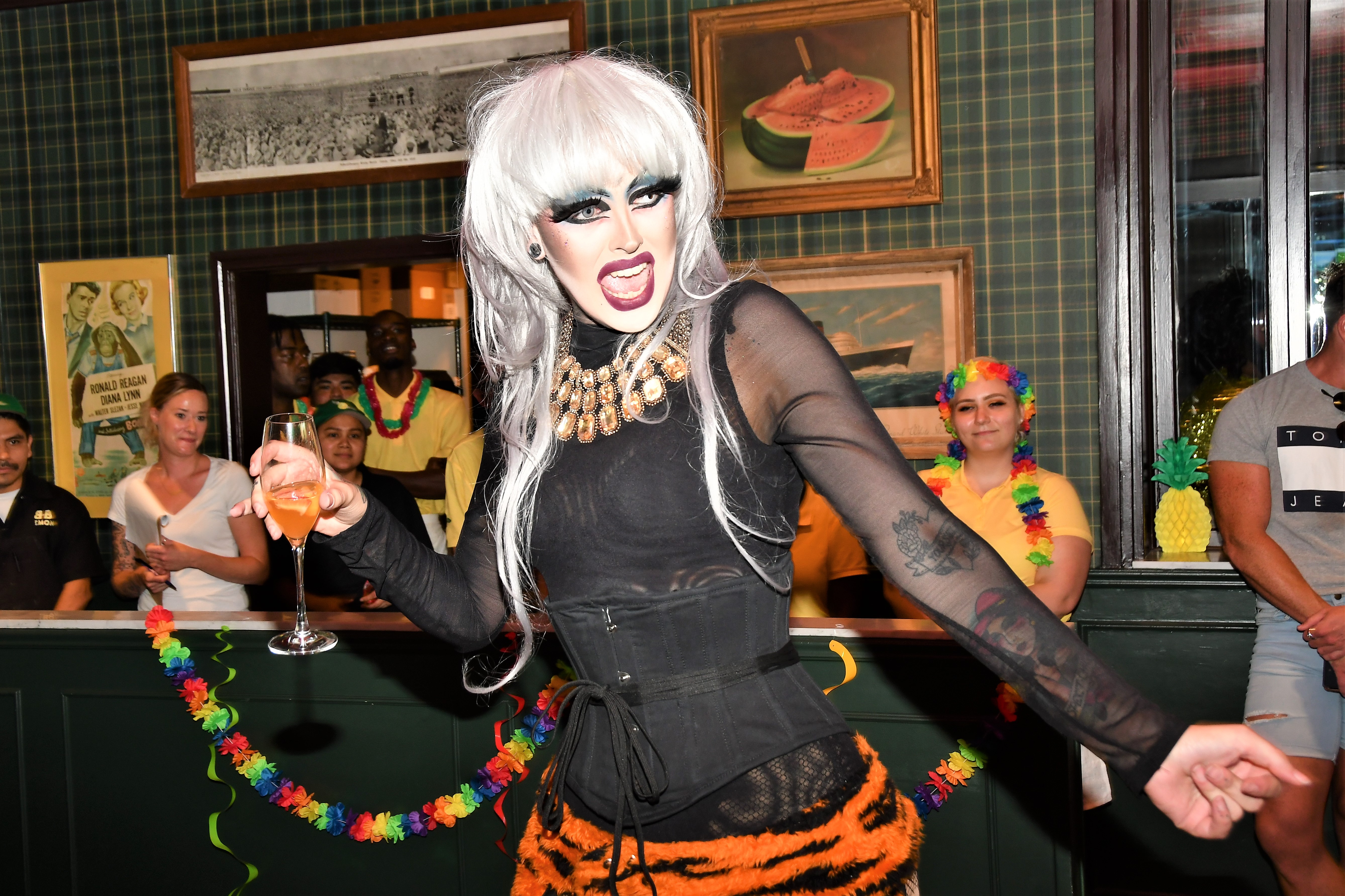 At the groundbreaking ceremony in August, Houston Mayor Sylvester Turner celebrated the Law Harrington Senior Living Center saying, "It is our mission to create safe and affordable communities where all people can live and thrive. There is no better testament to community investment than to ensure the vibrancy of seniors in our community."
Seniors that don't qualify for housing will still be able to come to the Law Harrington Center and utilize its services as the Montrose Center hopes this can be a safe and affirming place of community for all LGBTQ senior Houstonians. Hard hat tours of the 2.87 acre facility will begin in April for the general public and naming opportunities for various parts of the complex are still to come. Stay tuned for future monthly updates and join us in watching this amazing dream become a reality.