The Jung Center's A Place at the Table Lecture Series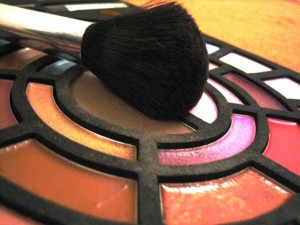 Date: November 11
Time: 7 – 8:30 p.m.
Location: The Jung Center of Houston [icon name="external-link" class="" unprefixed_class=""]
This event is FREE and open to anyone who is interested.
Co-sponsored by the Montrose Center, Legacy Community Health Services, and the Human Rights Campaign.
Why do heterosexual men cross-dress? How is cross-dressing different from being transgender? Cross-dressing upends old expectations about gender and may challenge our understanding of what it means to be a man. In this conversation between Jungian analyst Diana Heritage and heterosexual cross-dresser Sylvia Stewart, we will explore the way cross-dressing reflects the timeless movement of feminine and masculine within the psyche. And we will confront the consequences of the human tendency to demonize what one does not understand or falls outside one's assumptions about the natural order.
Diana Heritage, LCSW, Jungian analyst, holds a masters degree in social work from the University of Houston and is a graduate of the Inter-Regional Society of Jungian Analysts. She has been in private practice in Houston since 1993.
Sylvia Stewart is a heterosexual, male-to-female cross-dresser. She has served as a co-facilitator for the Tau Chi Chapter of the Society for the Second Self, served on the Unity Committee, spoken to students at Rice's Center for the Study of Women, Gender, and Sexuality, participated in the Pride Parade, and has been published in "Outsmart" and publications associated with Tri-Ess.