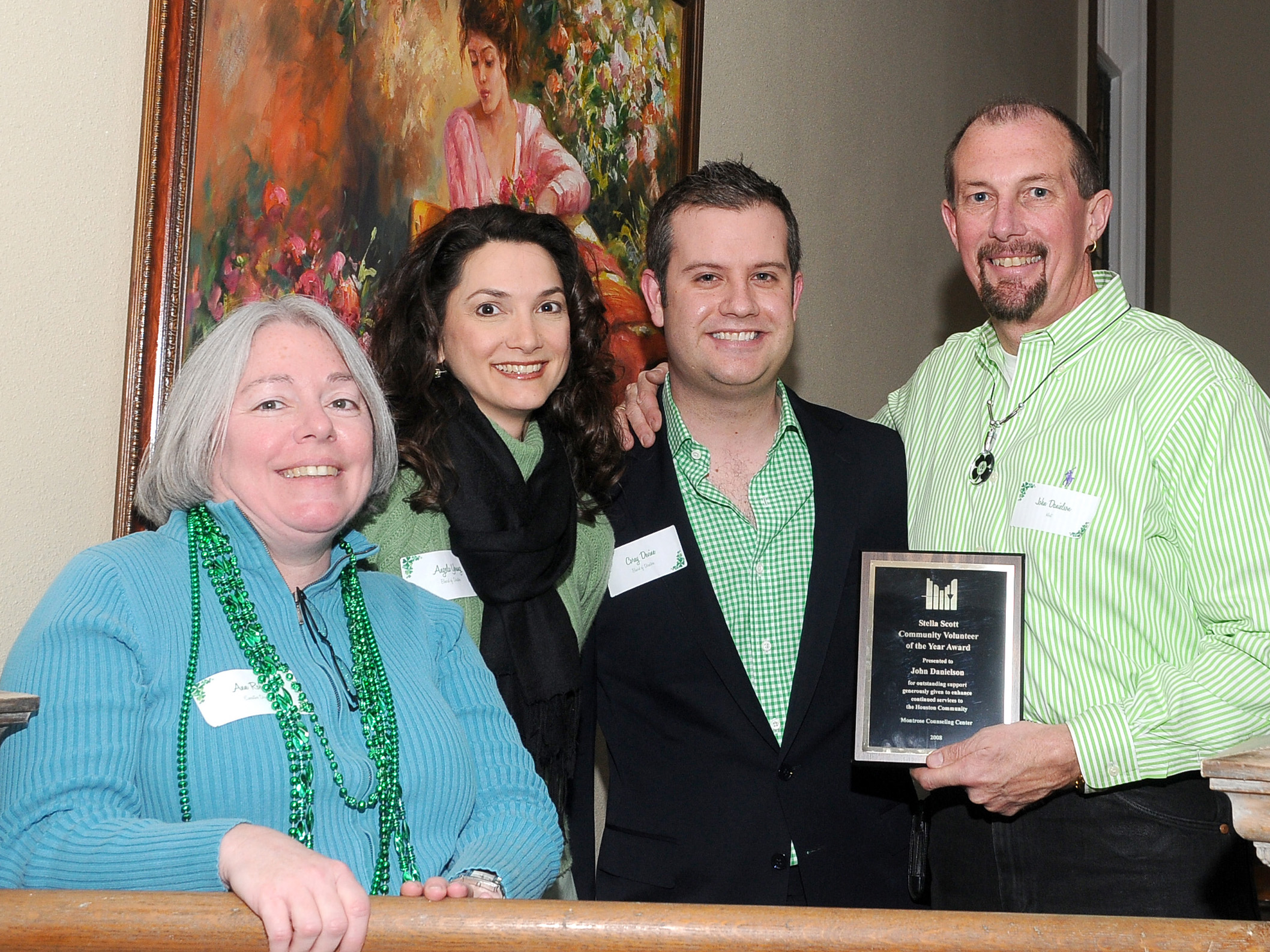 In memory of John Danielson.

On Saturday, September 13, we lost one of our dearest friends. John Danielson was a shining light here in Montrose, and we had the privilege of knowing him for the last 14 years. In 2001, we first crossed paths when he opened his beautiful residence — the slate blue one on Hawthorne — for our guests at Bringin' in the Green. John, and his home, were decorated from top to bottom in St. Patrick's Day finery, including the lions flanking either side of his entrance! This man had style and flair, and a passion for Houston's LGBT community. At that party, one of his little white dogs darted out of the front of the house, and the neighbor across the street brought the dog back and then stayed for the festivities. When he moved to his home on Burlington, we often would see him out walking the dogs in the empty lot across the street. In fact, he would often push mow the tall grass in the lot. Perhaps it was an eyesore, or John was getting it ready for parking at one of his parties. We don't think he owned the property. It was more likely it was so that his dogs had a place to frolic. John was like that. John was a big supporter of the Montrose Center back when we were known as Montrose Counseling Center
+, and in 2008, the year that we moved into our new building on Branard, just a hop, skip and jump from his home, we recognized him with our most prestigious honor, the Stella Scott Award.
Generous and gracious to all who knew him, hard working, kind and compassionate to all living creatures. His home was his castle, and one that he would open to various community organizations so that we could do the crucial work that we do. John leaves behind a partner, Brian Flores, who shared so much of John's passion to make this world a better place. We offer Brian our sincere condolences, but also to all who knew John.
We cannot imagine that his light has left us. It feels a little colder today in Montrose. A little dimmer. Somehow we are sure that when the clouds pass and we look up, the City of Stars will be shining brighter.