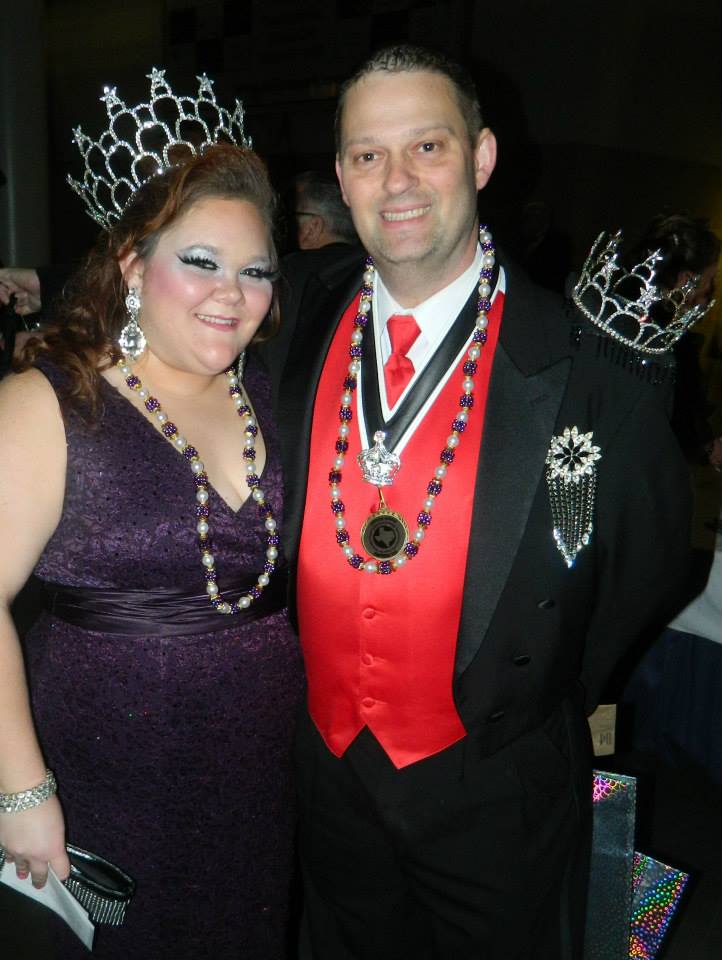 Reign XXX of the Empire of the Royal Sovereign Imperial Court of the Single Star (ERSICSS) recently announced the beneficiaries for this year, and we are almost at a loss for words to be chosen again.
At Investitures on March 1, Emperor Royce Wood and Empress Amber Anne Foxx Dion announced that they would support our WAY OUT Recovery Program.
What it tells us is that the Imperial Court cares enough to bring some visibility to an issue that our community doesn't like to admit. It's no wonder that substance use/abuse is higher in the LGBT communities and with good reason. When you grow up scared that you will be rejected by the four pillars of support that exist for you — family, friends, church and school — you hurt inside with no outlet. According to minority theory, substance use increases in marginalized populations as we try to medicate our agony. When you grow up desperately trying to find your own kind, for friendship, romance and sexual intimacy, and the crowds are congregating in the bars, that's where you go. That becomes your social circle.There you have access to all that, along with club drugs, alcohol, and yes, cigarettes,l and combine that with youthful impulse control, it's a cocktail for losing control.
Now some people are able to hit the scene now and then, but for others — people who are prone to addiction — it can be the beginning of a lifelong struggle. And when you or your friend is ready to quit, you wonder who is going to understand the reasons why you use what you use? Who is going to understand the teenager stealing drinks to numb the pain and go to sleep? Who is going to understand the club scene and that ALL YOUR FRIENDS are there? What do you do and who do you hang out with if you don't go there with them? Who is going to understand that to keep up with the nightlife and your day job, you need a little bump here and there? Or let's say you don't identify as LGBT, but you are HIV positive and you don't feel like you can talk about all of those issues in a safe and affirming place.
We do. And we know it's not easy to talk about those things. Remember, we understand the pressures and the culture. Our substance abuse treatment program has been around for more than 30 years with licensed therapists, all with Master's Degrees and experts in dealing with our population. The WAY OUT Recovery program involves individual and intensive group therapy, relapse prevention and aftercare. There are a lot of substance abuse treatment programs that won't take you back if you relapse, or they don't specialize in treating people with dual diagnosis, such as substance abuse AND depression. That's what makes this unique to our community. We're here for the LGBT communities and for those dealing with HIV.
Call us at 713.529.0037 to set up an intake. We'll get you in right away because we know that you need to get it the moment you've had enough.