Huge thanks to the more than 75 volunteers who joined us on Sunday, December 12, to ensure that vulnerable members of our community have the food they need this holiday season. Together, the team built 100 holiday baskets which were distributed to clients in need on December 13 and 14.
Clients chose between a holiday-themed basket full of all the fixings for a traditional holiday meal for a large family or a general shelf-stable basket containing more than five days of small meals for an individual. In addition to the items provided, each client received a $20 grocery card to purchase additional items to round out their holiday needs.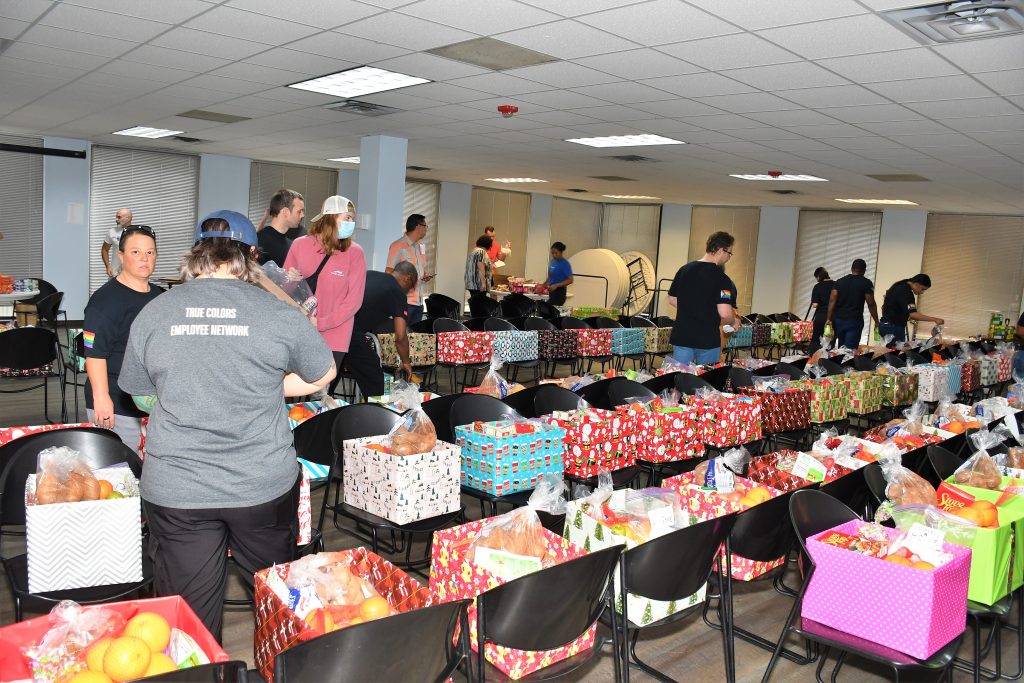 Participants at Sunday's Volunteer Extravaganza included teams from Bechtel, Chevron, H-E-B, LyondellBasell Industries, and Woodside Energy. Huge thanks also to the teams at Chase, Chevron, ConocoPhillips, the Greater Houston LGBT Chamber of Commerce, and the Trans Legal Aid Clinic Texas for their fiscal and/or in-kind sponsorship, which provided the items that filled the baskets.
While the holidays are a time that many people look forward to, they can be difficult for many LGBTQ families. Statistics show that 27% of LGBTQ adults experience food insecurity, compared to 17% of non-LGBTQ adults.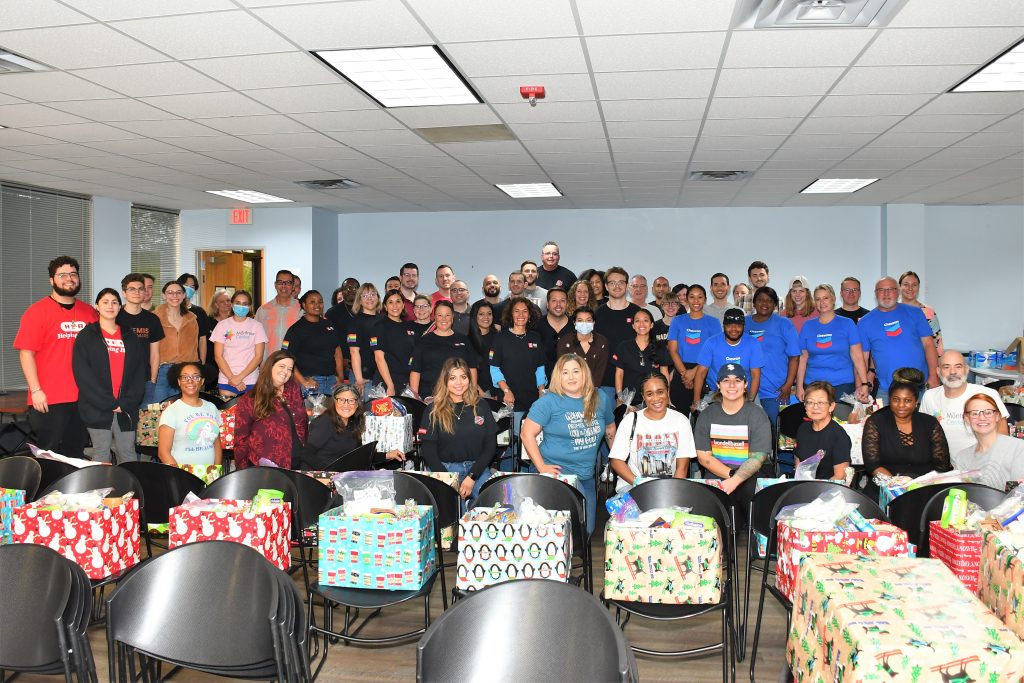 The holiday food baskets was a project started in 1994 by our late staff member, Francis Bueno. Now named in her honor, it is an integral part of the Montrose Center's ongoing meal distribution efforts, which include emergency pantries at both our main campus and the Law Harrington Senior Living Center. Last fiscal year, we distributed more than 25,000 meals in total.
To support our continued efforts, please consider a donation. Thanks to an anonymous couple, we are able to double gifts made in December, dollar-for-dollar, up to $25,000. Please consider a donation before the year ends!