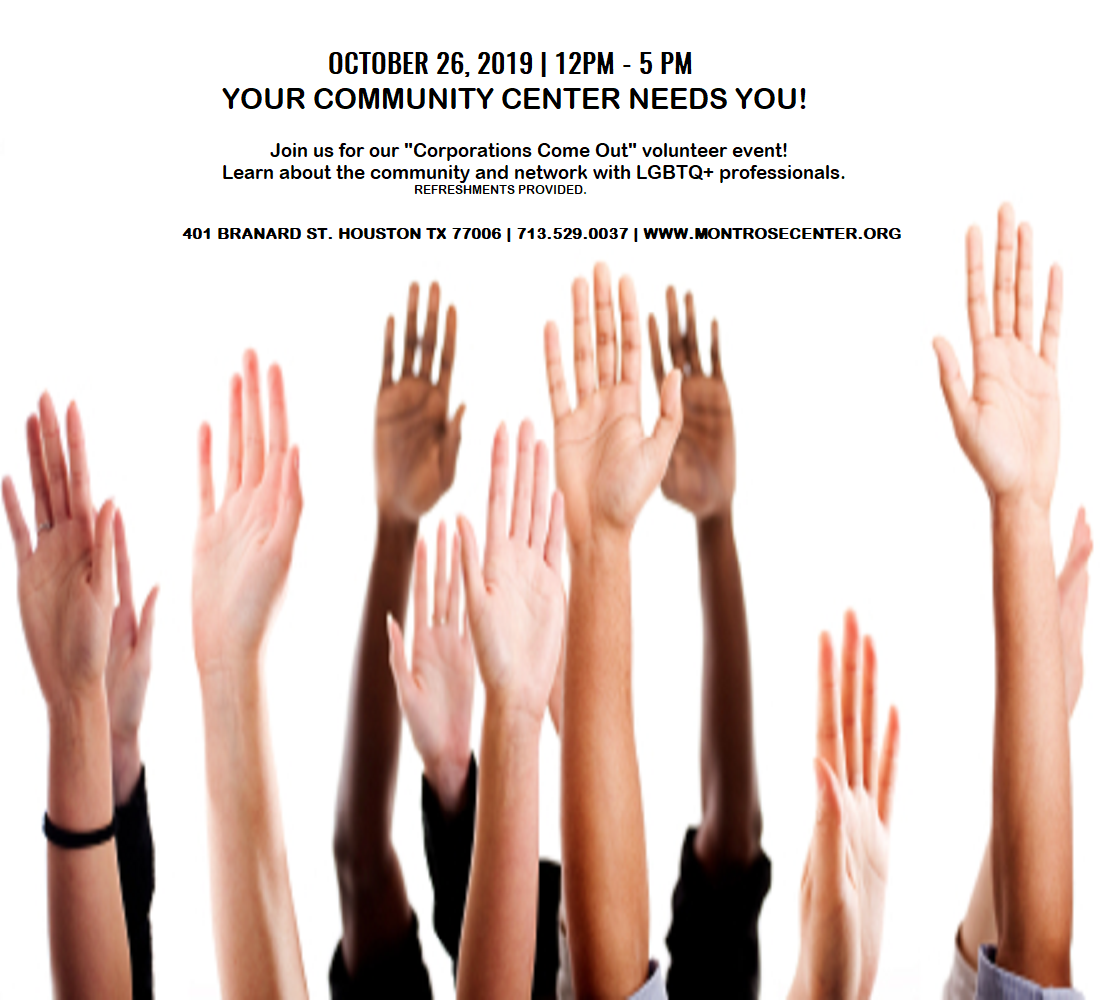 Join us for our "Corporations Come Out" volunteer event!
Learn about the community and network with other LGBTQ professionals.
Corporations Come Out is an annual celebration, networking ,and volunteer event for our corporate LGBTQ community members and allies. We would like to invite you, your LGBTQ employee resource groups, and your LGBTQ professional friends to join us on Saturday,
October 26th, 2019 from 12 pm to 5 pm at
your community center – the Montrose Center!
Groups are encouraged, but not required, to host a company drive in the weeks leading up to the event and bring collected items to be sorted during group project times! We look forward to sharing more about our many programs, and how your support enables us to serve 100,000 people annually. Snacks & refreshments to be provided.
Please contact Atlantis Narcisse at (713) 800-0895 or email her at volunteer@montrosecenter.org if you should have any questions.
Ways groups can help the Center include donating food for our HEB Emergency Pantry, hosting a benefit, and sponsoring a SPRY member's birthday party. Click here to see a full list of how you can support us, and we hope to see you at our events!