Last Friday, we raised over $42,000 at Bringin' In the Green, our annual St. Patrick's Day party held on March 18 this year. We are excited that our 30th celebration was a record-breaking year! Thanks, in large part, to our hosts Glenn and Justin Dickson's $10,000 match, these funds go directly to supporting housing-insecure youth. This support comes in the form of rental assistance, food and home goods, and case management services to help youth start their lives as self-sufficient adults.
Glenn and Justin opened the doors of their lovely home for a wonderful cocktail party! Guests had access to an open bar with wine and beer, and an amazing array of food catered by David Alcorta Catering. In addition to catching up with old friends, we also had a raffle and a silent auction for luxury goods! A week stay at Puerto Vallarta and Houston Texans gameday tickets were some of the many options available for guests to bid on. The money raised from the raffle prizes and the silent auction bids go directly to youth rapid rehousing services as well.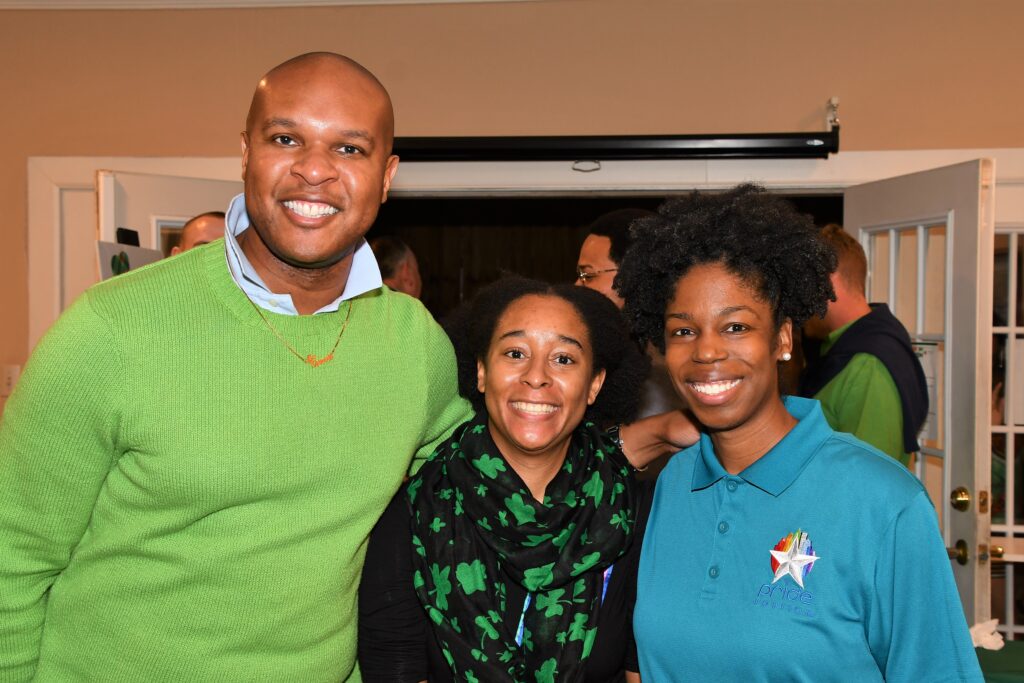 We would especially like to recognize our host committee for making this year's event a success! Our host committee members are Glenn and Justin Dickson, David Alcorta Catering and Craig Felderhoff, Jack Berger and Kevin Gibson, Bill Bulcher and Rob Schmerler, Bob Burress and Tom Seymour, and Doug and Happy Smith.
We would also like to recognize our top individual sponsors for this event, which are Ernest Trevino and Scott Ulrich, Glenn and Justin Dickson, Bill Bulcher and Rob Schmerler, Charles Caliva and Kim Gustavsson, Karen and Evelyn "Bunny" Carson, Michael Freeman, Paul and Leon Guillory, and Travis Torrence. We could not have done this work without the support of these individuals, our sponsors, and the support of our LGBTQ community in Houston!
Thank you for an amazing Bringin' In the Green this year! Click here if you would like to make a donation. We look forward to seeing you next year!
Thank You to Our Sponsors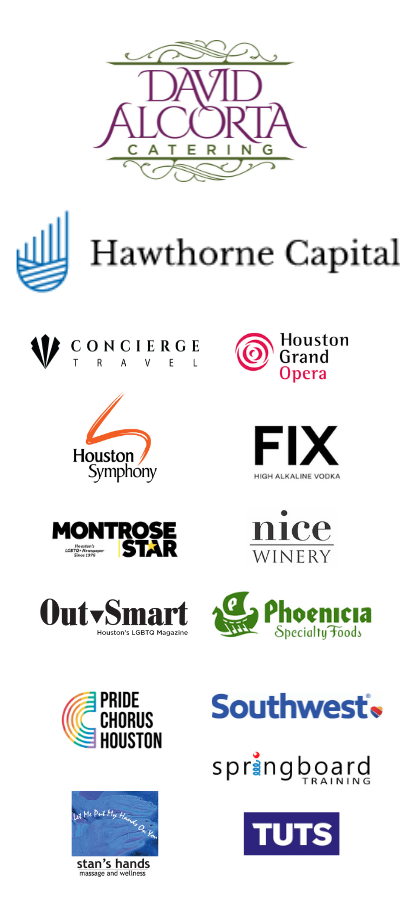 Event Photos