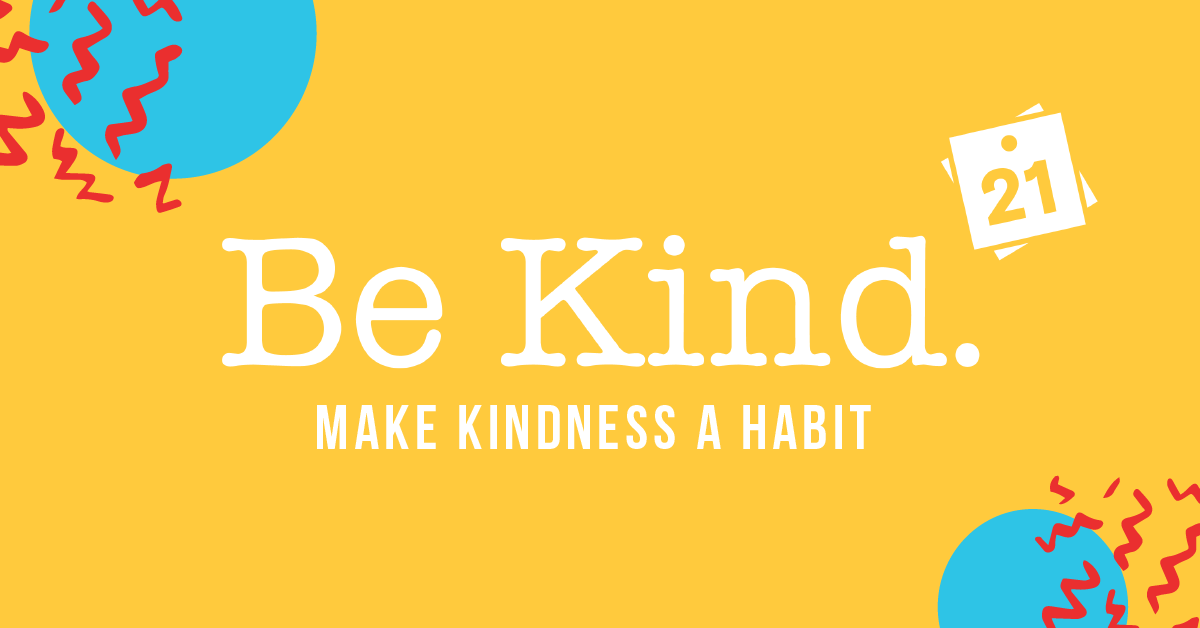 As communities across the world face the trauma of a pandemic, the ongoing racial inequalities, and a host of global challenges, this year's campaign has been uniquely designed to be responsive to today's movements, to showcase that kindness is not an empty gesture; rather, kindness is a verb. To be kind is to speak up. To be kind is to prioritize your mental wellness. To be kind is to advocate for a world that values, validates, and respects all people.
From September 1st to September 21st, the Campaign invites schools and colleges, corporate partners, non-profit partners, and all other participants to integrate kindness in their daily lives. This year's #BeKind21 Campaign will build on last year's effort during which, with support from over 130 partners, 1.6 million participants from around the world generated over 41 million acts of kindness.
"While our world is different this year, our mission has never been more important," said Cynthia Germanotta, co-founder and president of Born This Way Foundation. "Simple acts of kindness will go a long way in a time when so many are searching for connection and hope. Kindness is powerful, and together we can create a movement to build a future that is kinder, braver, and more just for all."
Individuals who take the pledge will receive access to calendars, tips, and inspiration from Born This Way Foundation's co-founders and partners, and have a chance to be featured on ChannelKindness.org and other partner platforms.
"At the heart of the #BeKind21 campaign is the belief that kindness builds strength and wellness within our communities. As our mission is to empower LGBTQ individuals and their families to live healthier and more fulfilling lives, the Montrose Center is honored to partner with Born This Way Foundation in making daily acts of kindness a habit. Kindness costs nothing, and the smallest gestures can sometimes make the biggest impact in a person's life. By participating in this amazing initiative, we hope to empower our communities to lead lives marked by compassion, empathy, and understanding, and ultimately to help every LGBTQ individual realize their fullest potential," said Austin Davis Ruiz, Communications and Marketing Manager of the Montrose Center.
Take the pledge, follow along with us by downloading our #BeKind21 Calendar or make your own, and use our Zoom background all month long!
Along with the Montrose Center, Born This Way Foundation is partnering with numerous organizations across all sectors and communities, including:
The Space For Good, Inc.
Unpack U
###
About the Montrose Center
Established in 1978 as a safe and affirming place for lesbian and gay Houstonians to receive counseling, the Montrose Center has emerged as one of the nation's leading full-service LGBTQ centers. Although counseling remains at the heart of what we do, services have expanded to meet the changing needs of our diverse community. These services include substance abuse treatment, support and advocacy for LGBTQ survivors of violent crimes, care and assistance for people with HIV/AIDS, free community wellness programs and activities, and programs for our community's most vulnerable and isolated— youth and seniors. We sit at the center of the LGBTQ community and serve as a gathering place for LGBTQ organizations and groups. The Montrose Center is a United Way Agency.
About Born This Way Foundation
Led by Lady Gaga and her mother Cynthia Germanotta, Born This Way Foundation was founded in 2012 to support the wellness of young people and work with them to create a kinder and braver world. To achieve these goals, Born This Way Foundation leverages evidence-based research and authentic partnerships in order to provide young people with kinder communities, improved mental health resources, and more positive environments – online and offline. To learn more, visit https://bornthisway.foundation/.