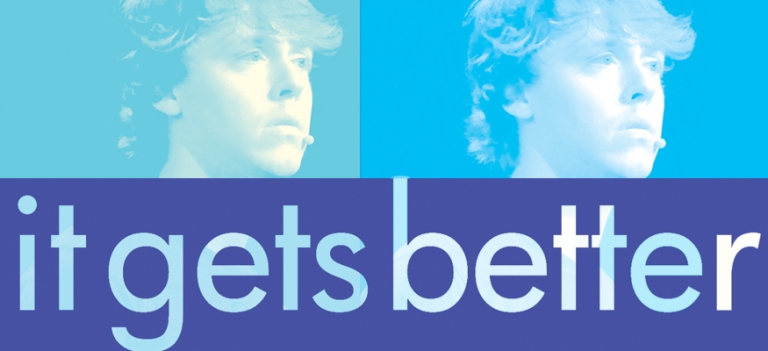 A touring company under the direction of the Gay Men's Chorus of Los Angeles' is coming to town to perform their original musical production entitled it gets better on Friday, May 2 at Jones Hall.  it gets better "utilizes the power of song and story to transform painful histories of bullying, harassment and discrimination into a celebration of courage."
The Society for the Performing Arts, in partnership with the Montrose Center/Hatch Youth, Legacy Community Health Services and Bayou City Performing Arts, has created a residency program in which the cast will share the "It Gets Better" message and experience in a series of community workshops, forums and public panel discussions throughout the community before and after the performance.
Performance Tickets | Full Event Schedule
it gets better at the Center

For our part, the Montrose Center is hosting the following programs at our home at 401 Branard Street (77006). Registration instructions are included in the descriptions.
Youth Workshop

Monday, April 28
6:30 – 8:00 p.m.

A Monday Night special Hatch meeting for youth. Take part in group discussions where topics of bullying, self-image, LGBT issues and more will be explored. This is a public event. All students are welcome. Prior participation in Hatch Youth is not required. To register, please call the Hatch Youth line at 713.529.3590.

World Café

Saturday, May 3
10:30 a.m. – 1:00 p.m.

The philosophy of the it gets better tour is that answers to every community's questions can be found in the individuals who comprise it. This round-table discussion will examine multiple aspects of LGBT life in Houston for the purpose of open dialogue toward mutual agreements and meaningful plans for the future. This event is for invited guests and registration is required. For more information, contact Jessica Nieto at 713-632-8112 or jessica@spahouston.org.