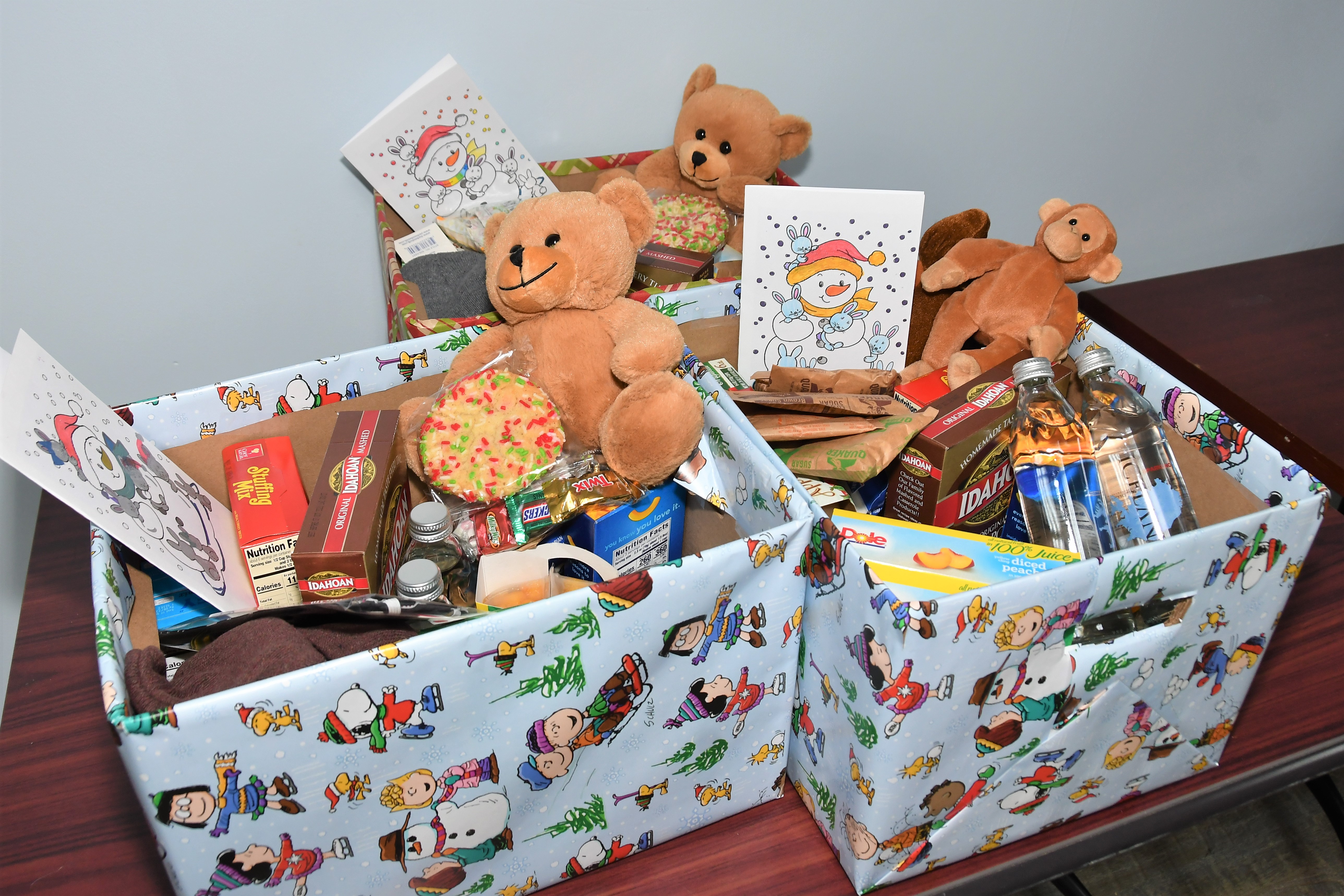 Even with a pandemic upending the ways we're able to celebrate the holiday season, the Montrose Center's Holiday Baskets program has had a banner year!
With help from individual supporters and our many wonderful sponsors—like the Greater Houston LGBT Chamber of Commerce and H-E-B Montrose—clients of the Montrose Center recently received holiday boxes to keep them fed this holiday season! We offered two versions of our holiday boxes this year: a shelf-stable box that provided an individual with a variety of breakfast, lunch and dinner options for 7 whole days of food (20-25 total meals) and a meal box specifically for households in need of a large, comforting meal the whole family could enjoy! The household holiday box included a delicious turkey dinner with all the classic sides.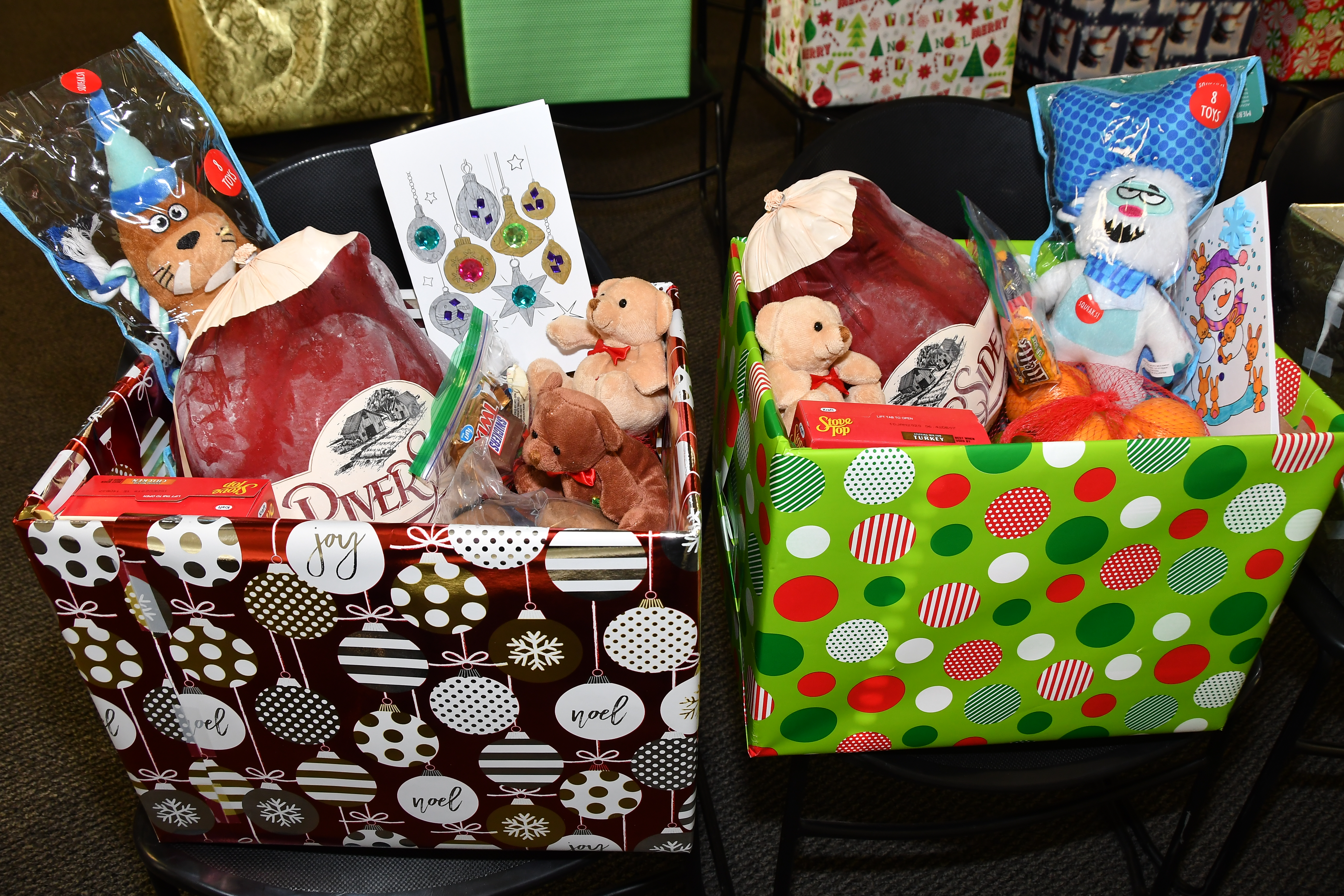 To ensure client safety and convenience, this year we expanded our distribution window from two days to two full weeks, allowing for additional pickup options for clients. Thanks to our many sponsors and supporters, we were able to supplement food items with holiday cookies from Michael's Cookie Jar, winter hats from Amazon, stuffed animals for the kiddos, and handmade masks made by some wonderfully crafty community members.
One client picked up their holiday box with their child alongside them, and we were filled with joy and delight as the child excitedly ran to pick up their stuffed animal and give it a great big hug! With 1 in 5 LGBTQ community members experiencing food insecurity (pre-pandemic), we are honored to fill this need each year and so grateful to our supporters for helping to make this work possible.
All in all, Center staff members served 106 households with boxes totaling to over 1,300 meals. Add that total to the meals distributed at our TGiving Drive Thru Celebration, and our collective community effort has meant 2,000 meals for the community! Thank you for helping us brighten the holidays for LGBTQ Houston this season!