On Friday, October 6th, the Montrose Center held its 10th annual Out for Good Gala, celebrating the Center's 45th anniversary and honoring Chief Executive Officer Ann J. Robison, PhD, for 35 years of service. The event broke Center fundraising records, raising $325,000.
As one of the nation's largest and most comprehensive LGBTQ centers, the Montrose Center has been empowering LGBTQ Houston since 1978. Guests were encouraged to wear blue in celebration of the Montrose Center's 45th 'sapphire' anniversary.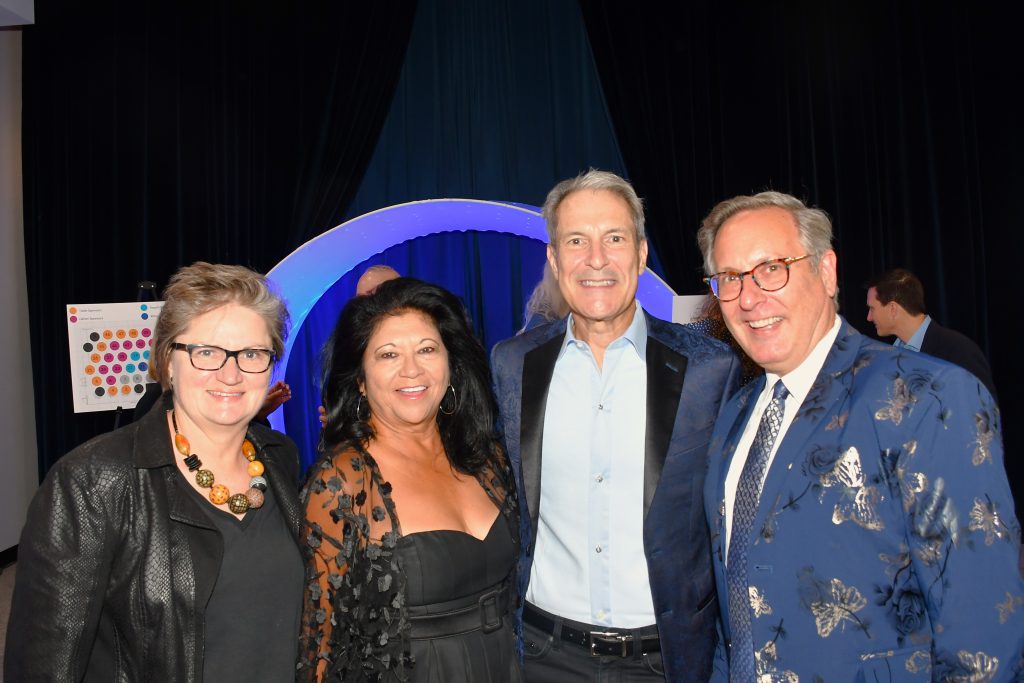 The program included a look back on the Montrose Center's history, and the milestones made possible by the leadership of our Honoree. The Center presented the 2023 LGBTQ Community Vision Award to Chief Executive Officer Ann J. Robison for her leadership, fiscal responsibility, and unmatched work ethic, which have turned the Center from a four-therapist counseling center to one of the nation's largest and most comprehensive LGBTQ centers. Milestones include purchasing two new buildings for the Center, building the nation's largest LGBTQ-affirming senior living center, raising millions in disaster relief for LGBTQ individuals following Hurricanes Katrina, Ike, and Harvey, plus the incredible growth of services offered and lives impacted as Ann evolved the Center from a budget of $385,000 in 1988 to $13 million today.
"I am probably most proud that the Center has survived – political ups and downs, attacks from inside and outside of the community, funding threats – we are still here, and we are thriving."
– Ann J. Robison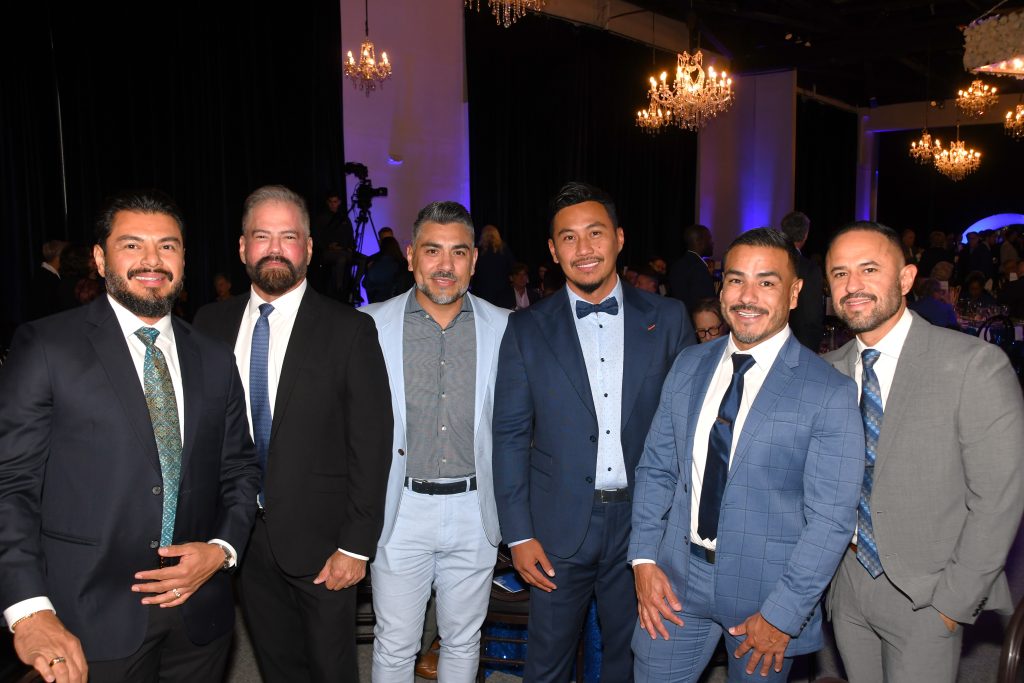 More than 550 guests attended October 6's gala, which took place at the beautiful The Ballroom at Bayou Place. We enjoyed Italian flavors at the event, in honor of our Honoree's travel plans after her retirement. Speakers included Emcee Eddie Robinson of Houston Public Media's I SEE YOU, Board President Tara M. Kelly, Board Members Jani Lopez and Nancy Sims, HIV Health Educator Allen Barrett, Retired CEO of Legacy Community Health Services Katy Caldwell, and Event Co-Chairs Richard Jiménez & Adán Medrano and Michael Sirimaturos & Matt McKenzie, who shared the Montrose Center's mission and inspired our guests' support. Huge thanks to Violet S'Arbleu and Tommie Ross for the wonderful entertainment. DJ Lotus Inferno deejayed the after-party.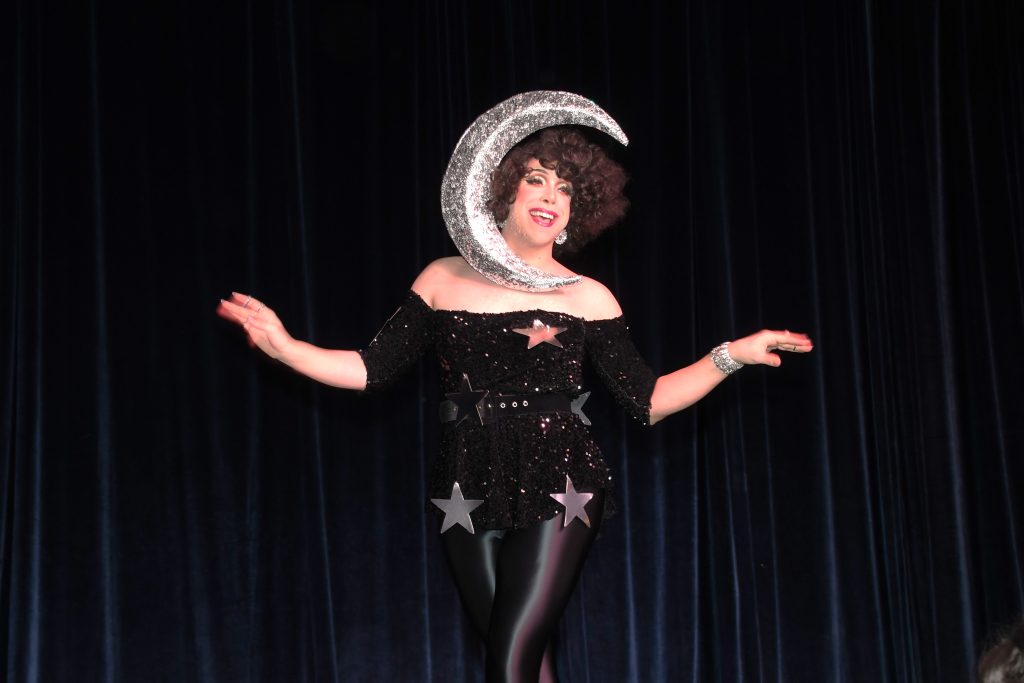 Past and present Board Members and other leaders came together to offer a $75,000 Leadership Match to donors at the event, doubling the impact of attendees' gifts. Major donors to the match include Bob Burress & Tom Seymour, Sash Cavin & Ai Tran, Brian Dupnick, Chris Delphin, Paul & Leon Guillory, Kyle Pierce & Daryl Shorter, Chris Robertson, Nancy Sims, Frances & Susan Smith-Snider, Richard Werner & Tony Bravo, and Bryant Johnson-Wood & Gary Wood, as well as many other contributors.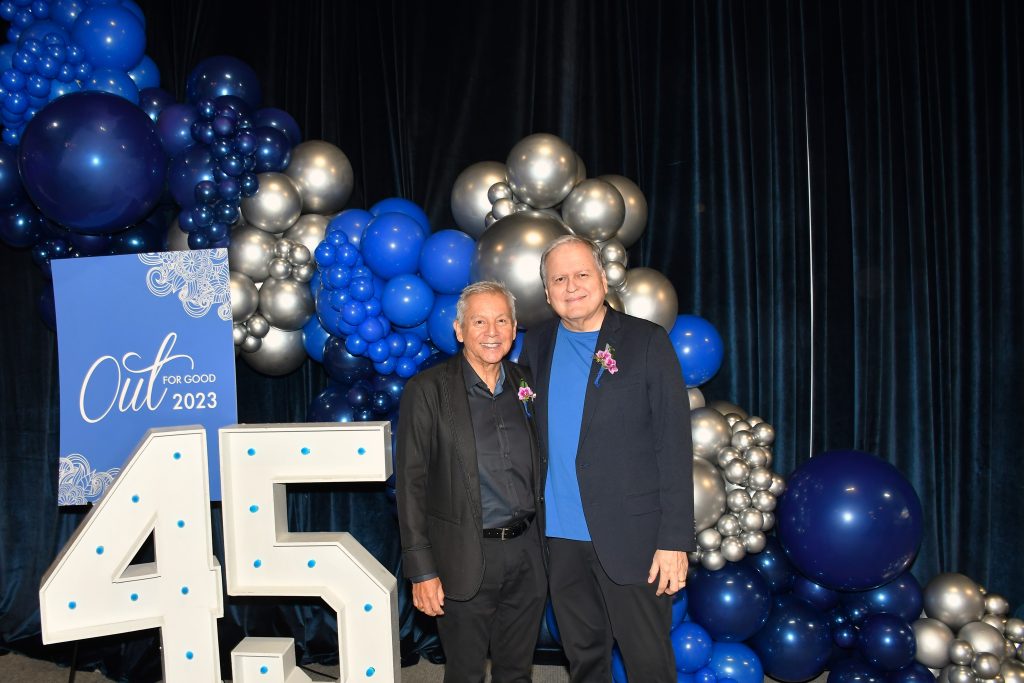 Supporters of the event include: Harris County District Attorney and past Honoree Kim Ogg, Judge and past Honoree Phyllis Frye, Judge Lesley Briones, Judge Tanya Garrison, Judge Amparo Guerra, Judge Meagan Hassan, Judge James Kovach, Judge Donna Roth, Judge Jerry Simoneaux, Congresswoman Sheila Jackson Lee, Houston City Council Member Robert Gallegos, and Houston City Council Member Carolyn Evans-Shabazz. Other past Honorees in attendance include Dalton DeHart, Linda Morales, and Tommie Ross.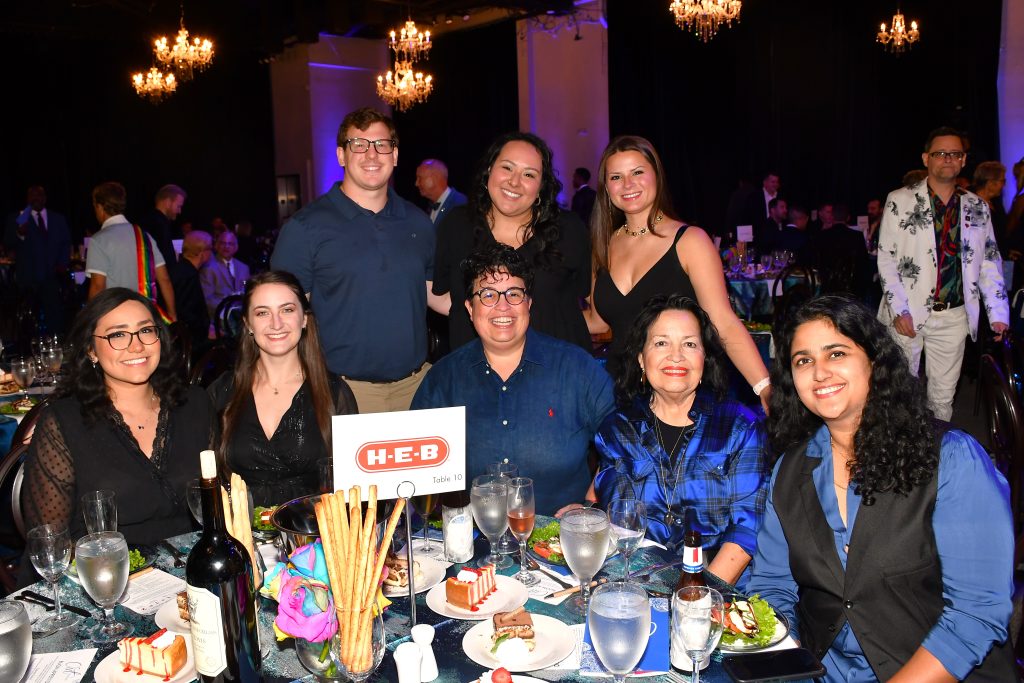 Our amazing sponsors covered the costs of the event so that our guests' donations directly fund client services. Top sponsors include our beautiful venue, the LGBTQ-owned and operated The Ballroom at Bayou Place, title sponsor of our emergency food pantries H-E-B, and Brian Dupnick, who also donated the delicious wine for the event. Rhinestone Sponsors include Sash Cavin & Ai Tran, ConocoPhillips, Ferguson Law Firm, Regions Bank, and Mark Sparks.
Huge thanks to all our sponsors!
Diamond Sponsors
The Ballroom at Bayou Place
Brian Dupnick
H-E-B

Rhinestone Sponsors
Sash Cavin & Ai Tran
ConocoPhillips
Ferguson Law Firm
Regions Bank
Mark Sparks

Sequin Sponsors
Paul & Leon Guillory
Richard Jiménez & Adán Medrano
JPMorgan Chase
Kirksey Gregg Productions, LLC
Chris Robertson
Richard Werner & Tony Bravo

Glitter Sponsors
AARP Texas
Comcast
Chris Delphin
Dow, Inc.
Hawthorne Capital
Legacy Community Health
MD Anderson Cancer Center
OutReach United
Silver Eagle Distributors
Nancy Sims
Frances & Susan Smith-Snider
Walgreens
Gary Wood & Bryant Johnson-Wood
Woodside Energy – VIBE

Table Sponsors
Tina Burgos & Lisa Waskom
Kathy Butler
Clark Caperton
Mario Castillo for Houston City Council District H
Bryan & Joan Cotton
Marvin Fuentes & Juan Fernando Lerma
Raed Gonzalez
Gonzalez Olivieri, LLC
Houston Methodist
Tara M. Kelly & Rhonda Sigman
Kennedy Loftin
Jani Lopez
Aaron Masterson & Paul Iademarco
Tami Moschioni
Franki Navarro & Jerry Conry
NextGen Real Estate
David Ramirez
Jane & Alex Robinson
Ann J. Robison
Corey S. Scranton
Michael Sirimaturos & Matt McKenzie
Huzefa Tayabali & Douglas Wilson
James Taylor
Jason & Julia Wang

Sponsors
Justin Bustamante
Karen & Bunny Carlson
Johnny Cooper
Cooper Coleman LLC
Rick Dickson
Matthew Horsfield & Michael R. Kauth
Alan Hurwitz
Mark Jacobs & Shae Keefe-Jacobs
Robert McLaughlin
Carol & Eric Nelson
OutSmart Magazine
Kyle Pierce & Daryl Shorter
Slalom
Southwest Airlines

Thank you to everyone who attended. Please enjoy these photos of our amazing guests!