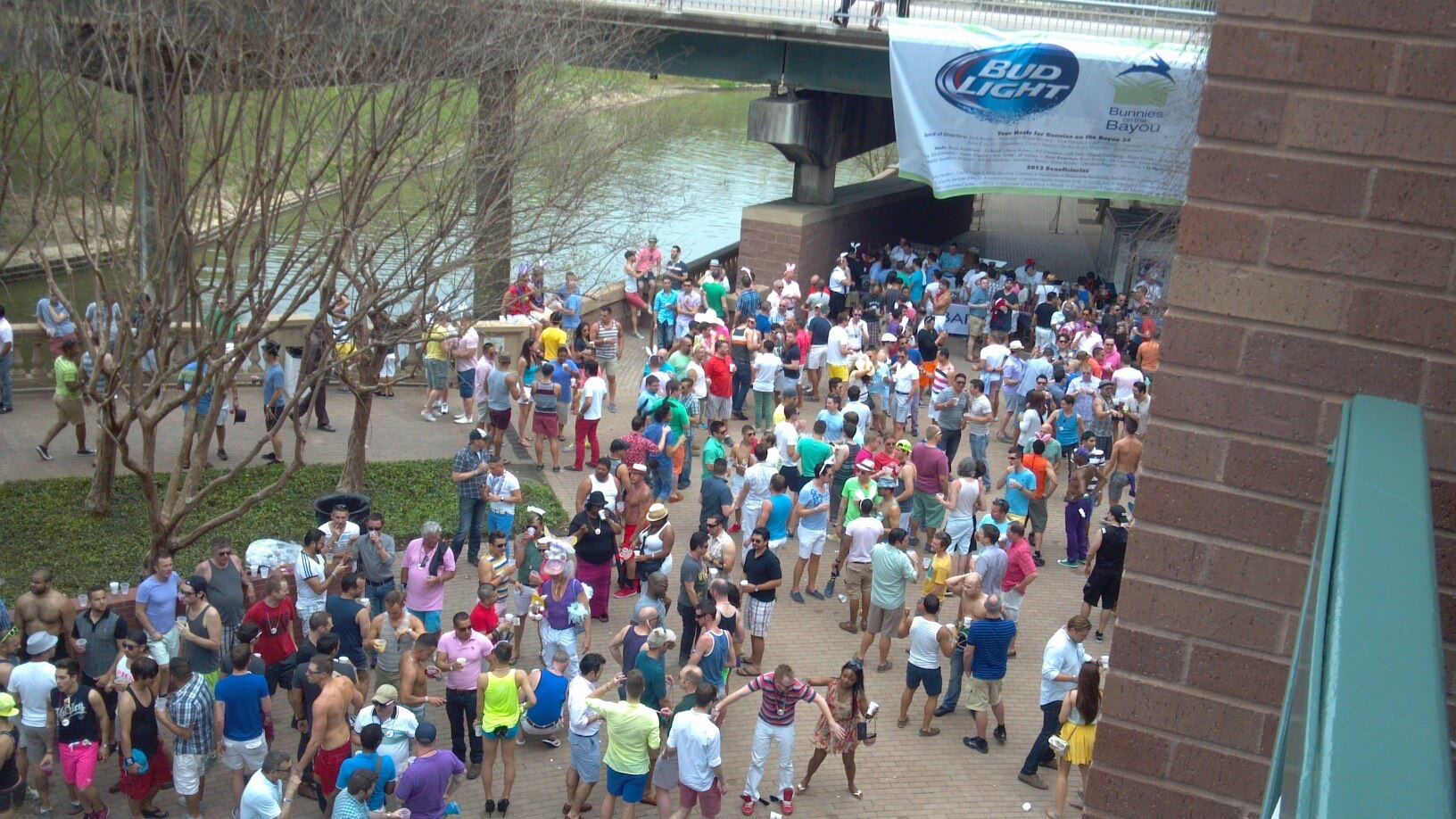 Not that you needed telling, Bunnies on the Bayou returns on Easter Sunday, April 20th.  Put on your flop ears and cotton tail and bounce on down to Fish Plaza at downtown's Wortham Center for one of Houston's gayest and most festive holiday traditions!  Tickets are $30 or $125 for VIP.
Bunnies isn't just about good times. The organization raises bookoos for local beneficiaries, and this year they are emptying their Easter baskets to fill our winter Holiday baskets. Every December, the Montrose Center distributes baskets containing a turkey and all the trimmings for a traditional holiday dinner, plus additional food and hygiene supplies and children's toys for our clients in need.  We expect to deliver 100 baskets this year, and we owe it all to Bunnies!
Join us in saying thanks to all the volunteer members that make Bunnies a success, and we hope to see you there!