Join us as we work to end LGBTQ youth homelessness in Houston!

Spring Gayla: TV Land Kick Off
Max's Wine Dive – Montrose | 214 Fairview St
Saturday | March 21
2 – 4 pm

Please join us to learn more about the Spring Gayla: TV Land on Saturday, March 21, benefiting the Montrose Center's rapid rehousing services for local LGBTQ homeless youth.
Huge thanks to Max's Wine Dive for sponsoring the event! Complimentary appetizers and mimosa bar will be available, plus a cash bar, featuring fun drink specials. If you've never been, you'll love Max's Wine Dive's gourmet good, curated wine list, and unpretentious vibe.
Stop by the Kick Off any time, 2 – 4p.
Max's Wine Dive – Montrose, 214 Fairview St
On-site, complimentary valet parking available.
The Kick Off is free to attend. RSVP is required.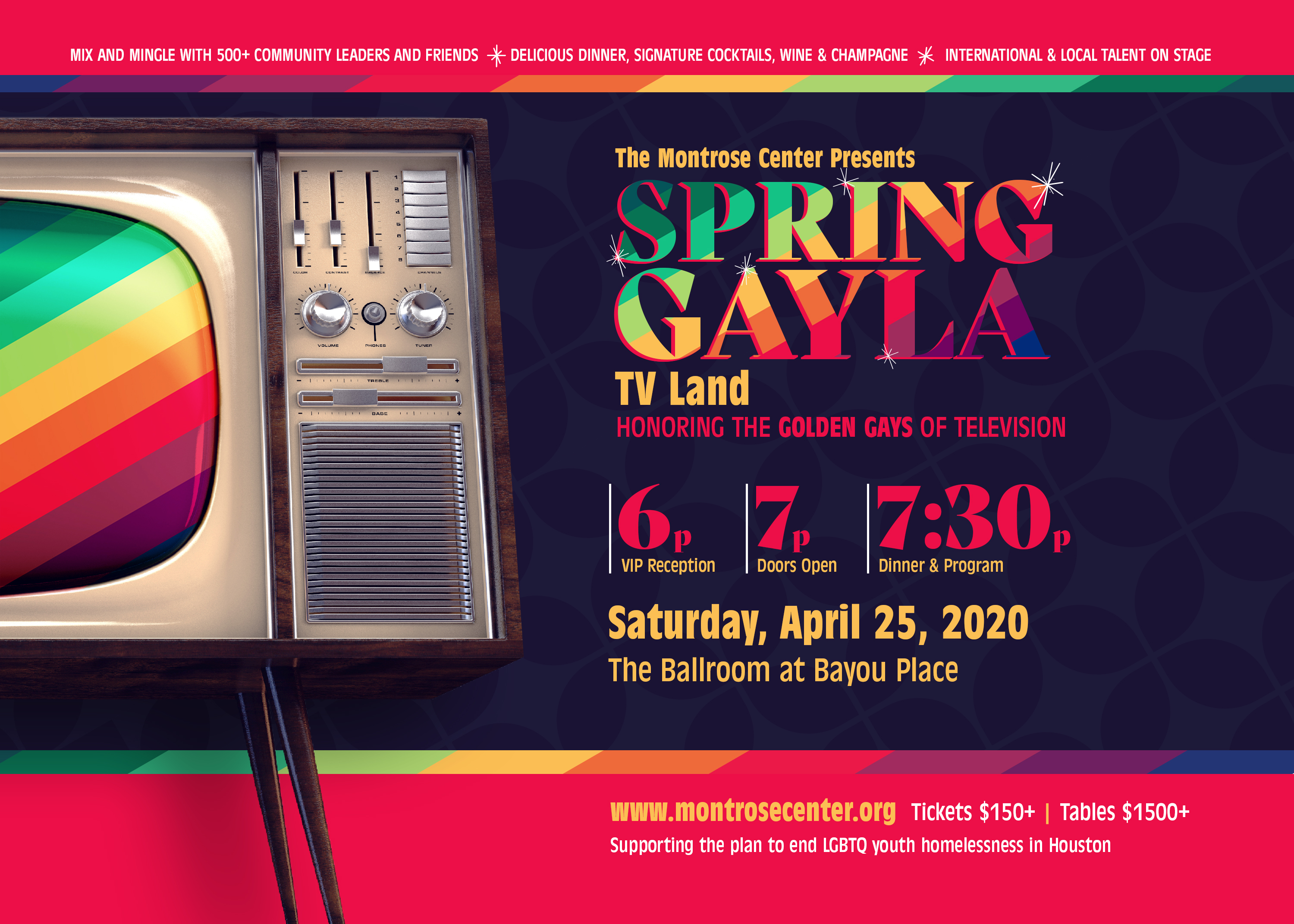 Q's? Don't hesitate to contact Event Lead Meleah Jones
(713)800-0872 or mjones@montrosecenter.org
---
Thank you to our generous sponsor!