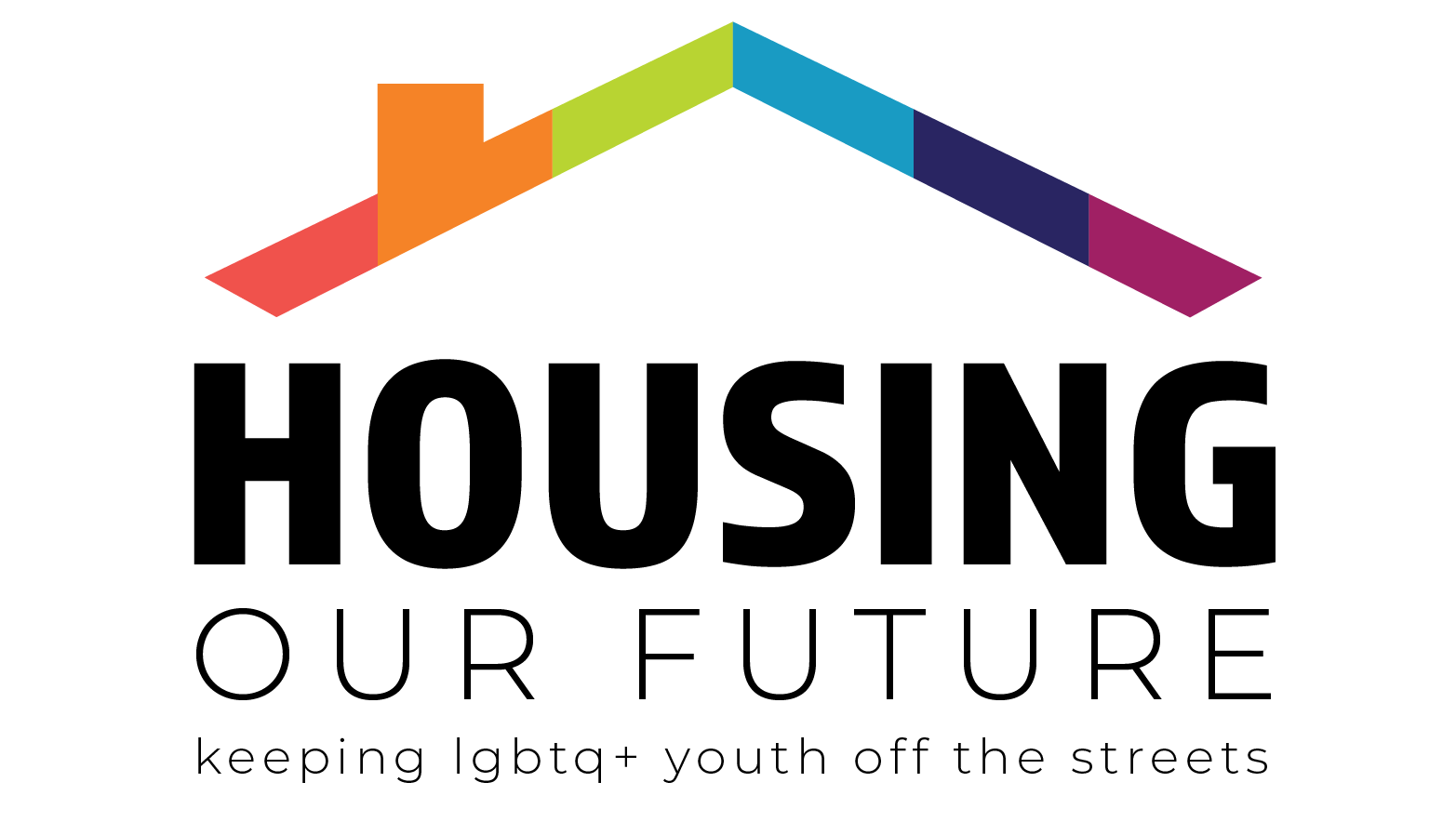 Presented by Chevron
The 2022 Housing Our Future campaign benefits rapid rehousing services for LGBTQ homeless youth. Donations provide in-depth case management personalized to our youth's needs, plus rent, furniture, and utilities in their own apartments for 18 months.
Meet Yndia and Autumn
Meet Elena
Elena is 22 years old and prides herself on her independence. When the pandemic began last March, she lost the job she had recently begun. Shortly after, she found herself homeless.
She initially sought support from her family but felt she was too much of a burden. They had kicked her out several years before, when she came out as transgender at the age of 17. Although she believes they have become more accepting over the years, living under their roof again was not healthy for her. She pledged to find her own housing.
The Montrose Center set her up in her own apartment. Now free from the stress and financial burden of maintaining housing, Elena is thriving. She enrolled in her first online college courses and found a new job where she can work from home. She was also able to fix her car, which hadn't worked for several months.
With a renewed sense of hope, Elena is confident of her future success. In addition to becoming financially independent, her goal is to get a driver's license reflecting her name and gender. With the help of her case manager, Elena will be connected with resources to help her achieve this identity-affirming goal.
Meet Deion
Deion is 19 years old. He became homeless when his mother passed away and he came out to the rest of his family. After some time in an emergency shelter, our rapid rehousing program set him up in his own apartment in early 2020. Now with a safe, stable place to live, he has been able to maintain a job in a big box store for over a year. He is smart with his money and contributes to his rent each month.
COVID has presented extra challenges. He feels lucky that, as an essential worker, he has kept a steady a job, but transportation has been difficult. Early in the pandemic when buses operated on severely reduced schedules, getting to work required him to leave an hour and a half before each shift. Every day he was fearful of getting fired if he was late or missed work.
His main goal for 2020 was to get his driver's license, which he accomplished with the help of his case manager. He is now working to fix his car, which needs costly repairs.
Deion is working harder than ever, but he is proud of the hard work. He is confident that, with a bit of help, he can tackle whatever challenges come his way.
Meet Crimson
"My whole life was a de-gaying camp. I would not be exaggerating to say that the Montrose Center saved my life."
When Crimson came out as transgender to his parents, they did everything they could to suppress his identity and eventually told him to leave. Crimson found the Montrose Center the day he left home. He was 16 years old.
Through our Hatch Youth Services, Crimson received the resources he needed to succeed. He found the love and acceptance to embrace his authentic self. We offered mental health services after years of abuse. He was encouraged to go to college and given help securing scholarships.
Today, Crimson is a graduate of the University of Houston. For two years, he served on the board of the UH LGBTQ Alumni Association. He works as an Educator, as well as a Freelance Writer for Spectrum South. He is dedicated to his community and volunteers with Saving Our Sons and Brothers and the Mahogany Project.
Meet Isaac
"I've never felt more accepted. It's like a gift — I don't have to be anyone else."
Isaac ran away from home at just 17 years old. His mother had recently passed away from suicide and his father made it clear he did not accept Isaac's sexuality. To cope with the trauma, Isaac turned to drugs.
He found his way to an emergency shelter, which referred him to the Montrose Center. The first few times our staff reached out, Isaac wasn't ready to make a change. We kept calling. On the third try, Isaac accepted help.
Isaac now has his own apartment. He is off drugs and has earned his GED. On his way to financial independence, he maintains a steady job. He is proud to have recently bought himself a truck.
You Can Help
The issue is so important and big that we have two ways for you to support!
1) Join our fundraising team, spreading the word and collecting donations for rapid rehousing services for homeless youth. To get started, click the button below, then join a team or create your own fundraising page.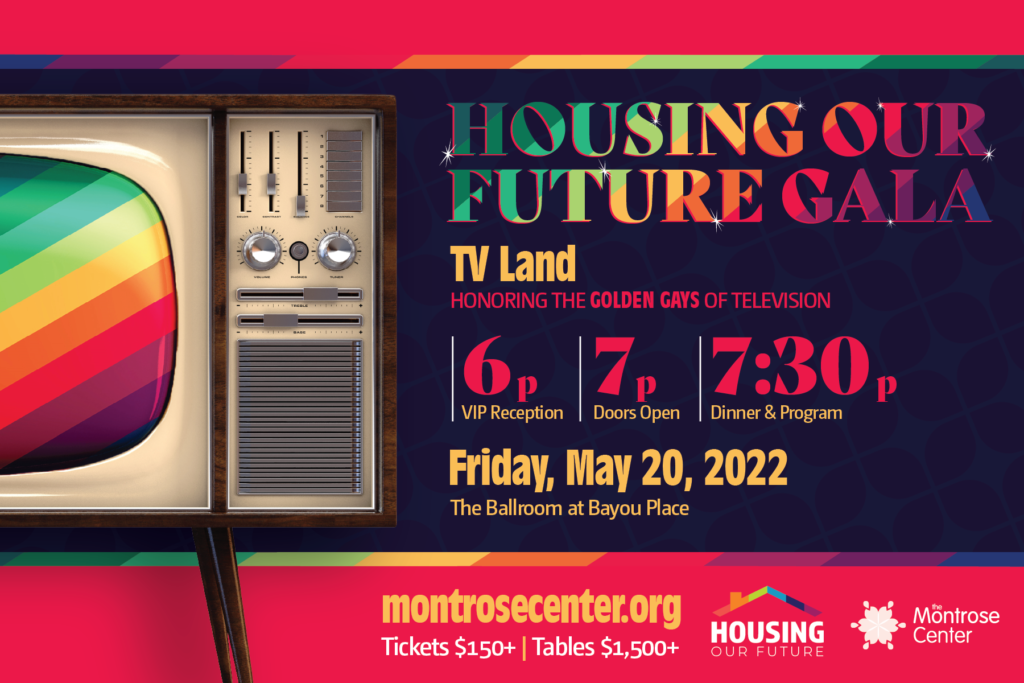 2) Join us at the Housing Our Future Gala on Friday, May 20! Ticket holders and sponsors will enjoy an evening of amazing entertainment, delicious cuisine, and the chance to mingle with community leaders and friends.
Want to do both, fundraise and attend the gala?
1) Set up your fundraising page.
2) Make your donation through the gala page.
3) Contact Meleah Jones at mjones@montrosecenter.org, who will be happy to add your gala gift to your fundraising page on the back end so that it reflects on your page towards your goal.
Urgent Need
LGBTQ youth are more than twice as likely to experience homelessness than straight youth. As many as 40% of homeless youth identify as LGBTQ. Since the pandemic began, we've seen an increase in the number of youth in need, the needs of each youth in the program have expanded, and funding for the program has decreased.
Our rapid rehousing services include 18 months of rent, furniture, and comprehensive case management to help LGBTQ youth start adulthood with independence and success.
Thank you for Housing Our Future! We couldn't do it without you.