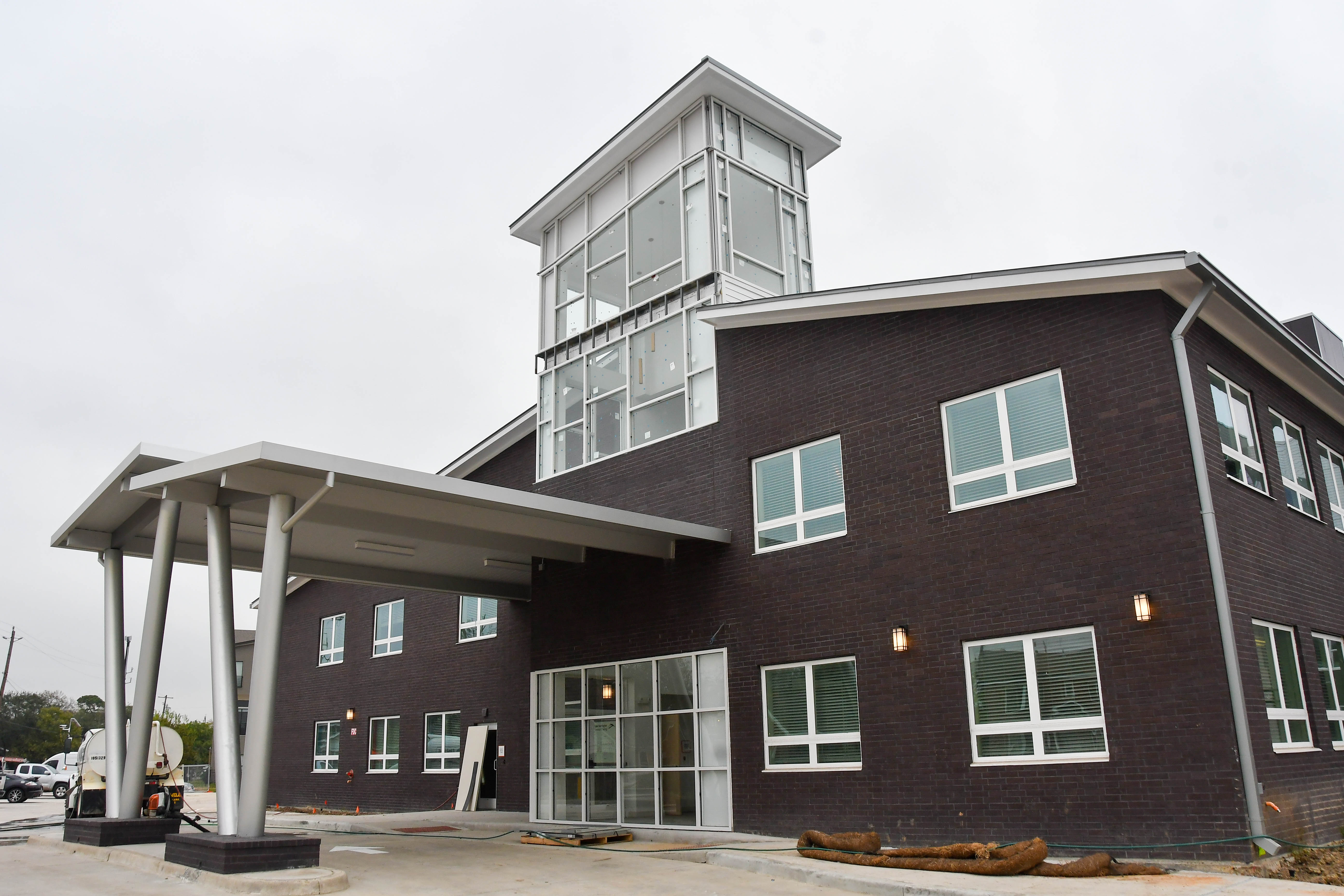 Welcome to our November update for the Law Harrington Senior Living Center!
As we near the end of construction of our new senior facility, you can really see the center coming together! Directional signs have gone up around the interior and exterior of the building.
In the interior of the building, most of the cabinets, countertops, and flooring have been installed throughout. Even the lighting fixtures in the atrium have been added!
Colorful carpet has been installed throughout the Chris Kerr Social Services Suite, named after our late clinical director. This will be where many of our seniors will be able to receive case management and other services from Center staff.
Other communal spaces like the library, business center, and gym are almost ready to keep our seniors active and healthy!
Many of the 112 single and double occupancy apartments are almost complete as well. Check out this unit that has countertops, appliances, and other finishes throughout!
Our spring 2021 opening can't come soon enough! Naming opportunities will be available soon. Check back for more info in our December update!