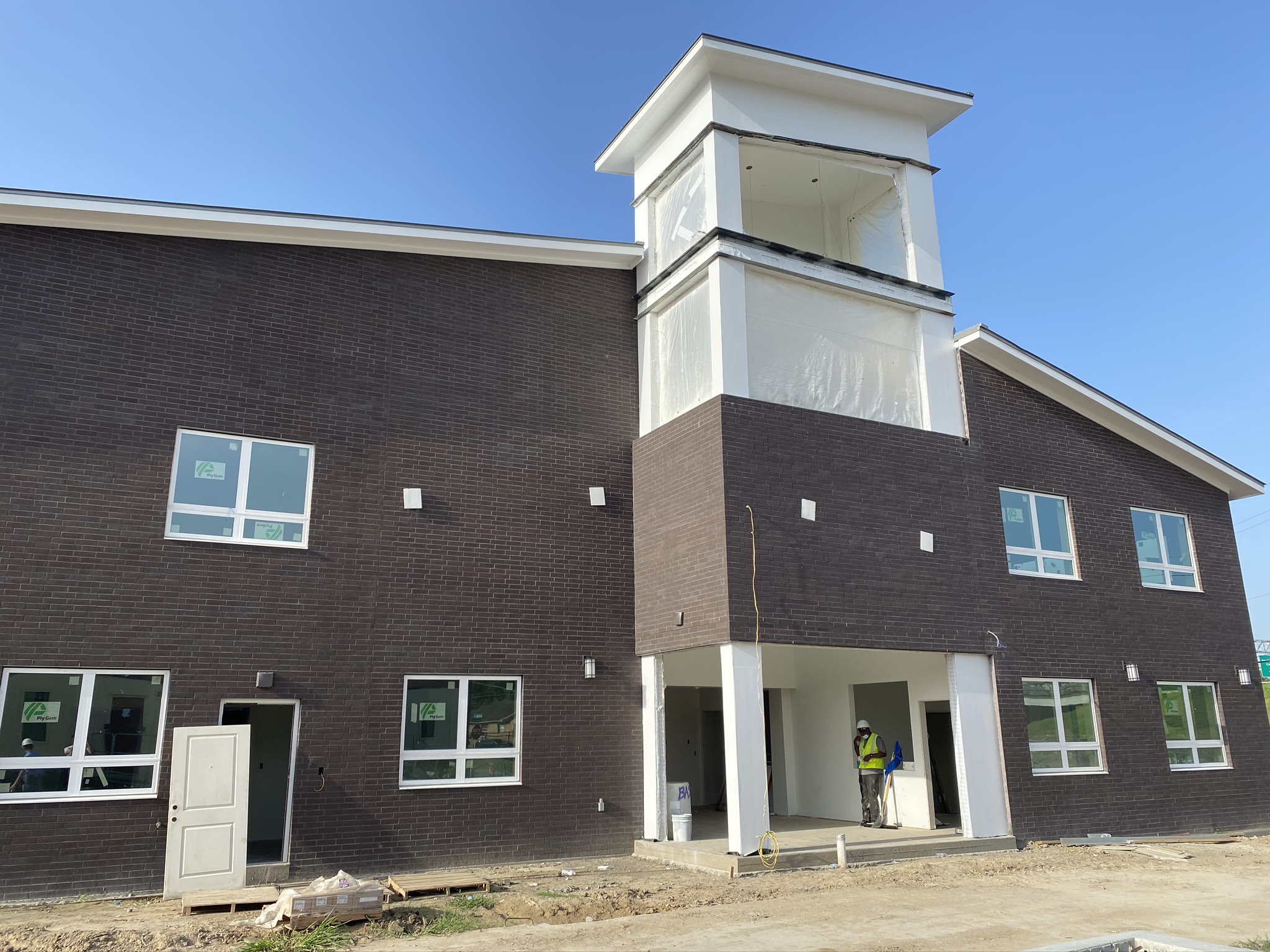 Welcome to our August update for the Law Harrington Senior Living Center!
In the community center and Legacy clinic, countertops are being installed and cabinetry and other finishes continue to be added throughout. You can really see the reception areas and employee break rooms come together!
Finishings continue to be installed in other parts of the community center as well, and backsplash is even going in the bathrooms.
The exterior is almost complete, and the "Law Harrington" sign has even been placed on the side of the building! Apparently, it was no easy task.
Appliances are being installed in many of the apartments as well as carpeting and other flooring.
One thing is for sure: some of these rooms have amazing views. Just take a look at some of the views from the balcony and windows!
Stay tuned for a special walkthrough tour coming soon!