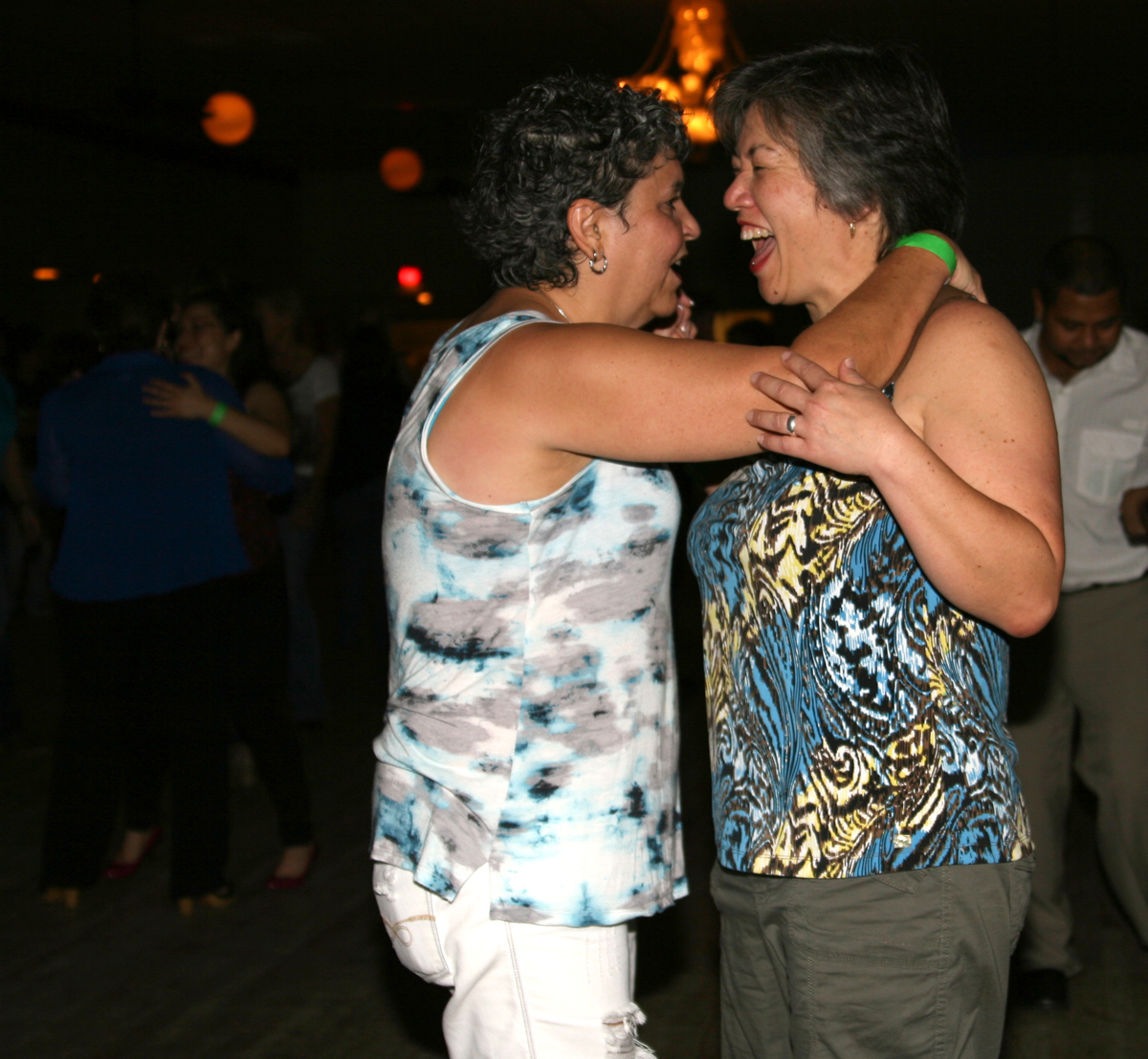 Do you remember when a specific song would play, and you had to get on the dance floor? The Pointer Sisters. Donna Summer. Melissa Etheridge. Kool and the Gang. The play list at the annual Kindred Spirits Celebration Dance will include all those favorites, along with some two-stepping standards and a little Beyonce for the younger crowd.
The dance will be held on Saturday, August 22 at the SPJST Hall at 1435 Beall Street in the Heights, from 7 p.m. to 1 a.m. Tickets are available at the Kindred Spirits website. Women from all over the country descend on Houston for this reunion celebration, bringing those who met back in the 80s at Marion E. Coleman's beloved nightclub with the same name. Men attend the dance, too, as Kindred Spirits was one of the first places to hold fundraisers in the early days of the AIDS crisis.
We are very proud that Kindred Spirits has chosen the SPRY Women's Program as a beneficiary this year.