Come have some laughs with us at Jonathan Adler.
Oh Jonathan Adler Houston and Deep Eddy Vodka make us grin, and they'll make you grin, too.
1. You HAVE to read Jonathan Adler's manifesto to understand what you're getting yourself into.
2. You HAVE to love a Vodka website that sends you to SesameStreet.com if you're not 21 and older.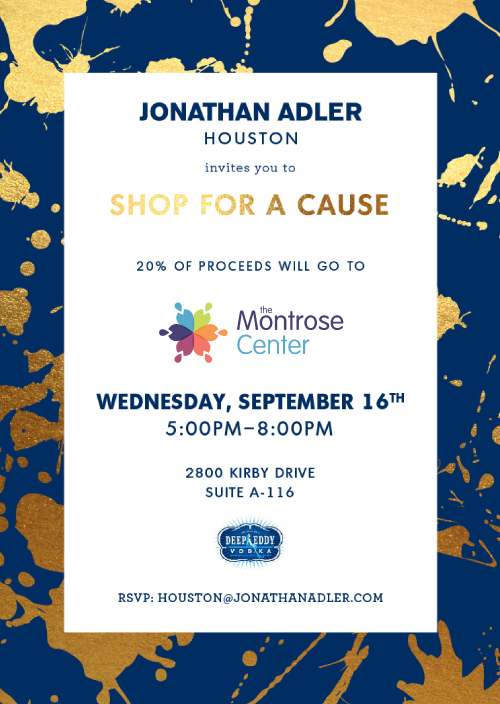 Who doesn't love a little whimsy on a Wednesday evening in stunning surroundings, sipping on a little delicious somethin' somethin'?