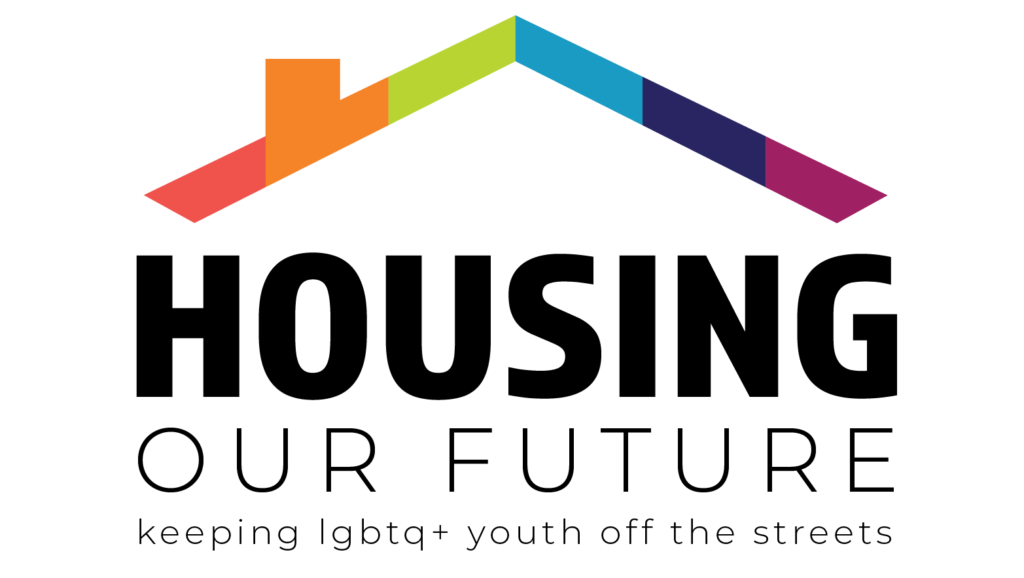 Presented by Chevron
The Montrose Center's 2022 Housing Our Future Peer-to-Peer Fundraising Campaign goes hand-in-hand with May 20's Housing Our Future Gala to provide help, hope, and a second chance to LGBTQ youth in Houston who are experiencing homelessness. Our rental assistance program sets up each youth in their own apartment. Participants receive case management personalized to their needs, including accessing transportation, mental health and substance use services, life skills training, and motivation and support to overcome challenges.
Ways You Can Support LGBTQ Homeless Youth
The issue is so important and big that we have two ways for you to support!
1) Join our fundraising team, spreading the word and collecting donations for rapid rehousing services for homeless youth. To get started, click the button below, then join a team or create your own fundraising page.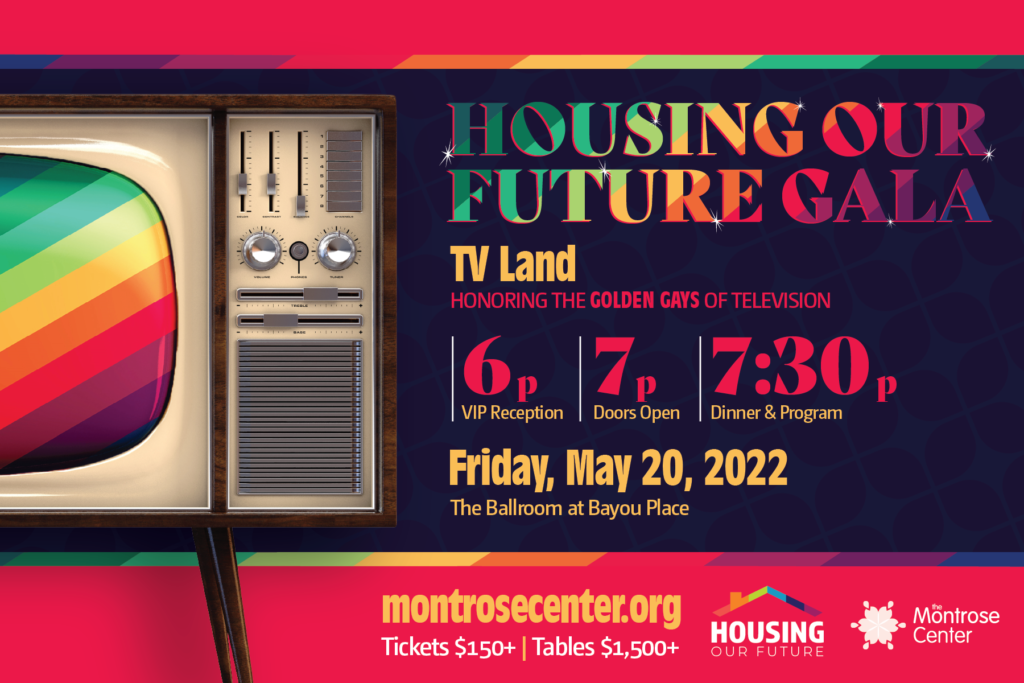 2) Join us at the Housing Our Future Gala on Friday, May 20! Ticket holders and sponsors will enjoy an evening of amazing entertainment, delicious cuisine, and the chance to mingle with community leaders and friends.
Want to do both, fundraise and attend the gala?
1) Set up your fundraising page.
2) Make your donation through the gala page.
3) Contact Meleah Jones at mjones@montrosecenter.org, who will be happy to add your gala gift to your fundraising page on the back end so that it reflects on your page towards your goal.
$25K Matching Gift
Tremendous thanks to Jim Spears! Thanks to his generosity, every dollar of the first $25K donated will be matched, doubling your impact!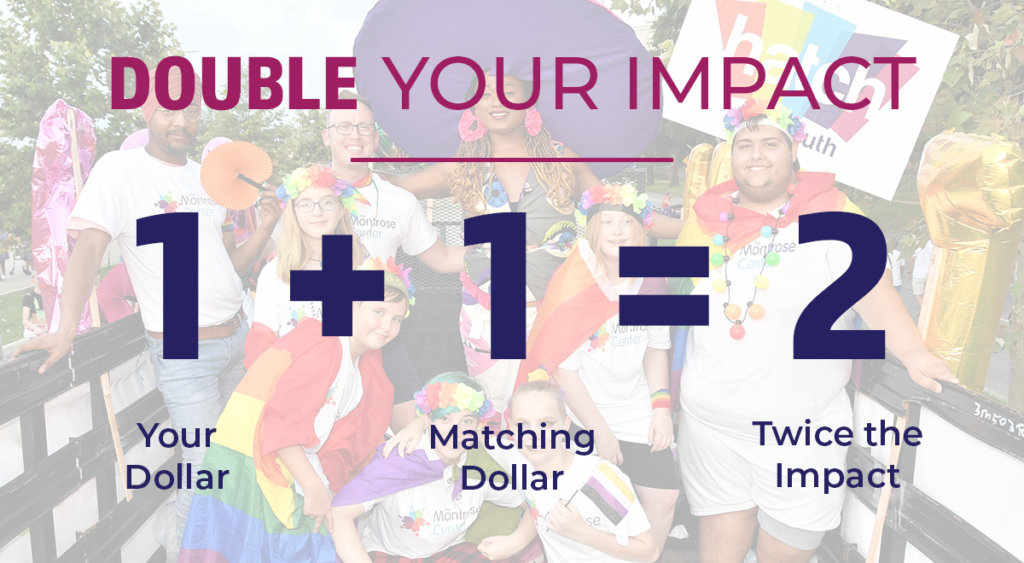 Our Rapid Rehousing Program

LGBTQ youth are more than twice as likely to experience homelessness than straight youth. As many as 40% of homeless youth identify as LGBTQ. Your donations provide in-depth case management, plus rent, furniture, and utilities in safe, stable housing.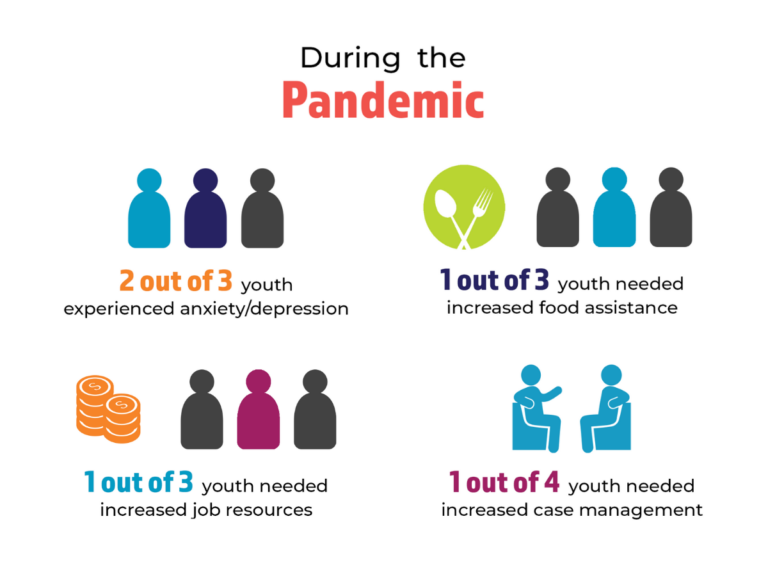 Since the pandemic began, we've seen an increase in the number of youth in need, the needs of each youth in the program have expanded, and funding for the program has decreased. Your donations provide case management that is personalized to each participant's needs, including accessing transportation, mental health and substance use services, and life skills training. Plus, motivation and support to help them overcome challenges that arise.
Meet Our Youth
Thank You to Our Sponsors!
Thanks to our sponsors' generous underwriting, ticket sales, sponsorships, and donations benefit rapid rehousing services for local LGBTQ homeless youth.
Presenting Sponsor
Chevron
Major Donors
Jim Spears
Charles Caliva & Kim Gustavsson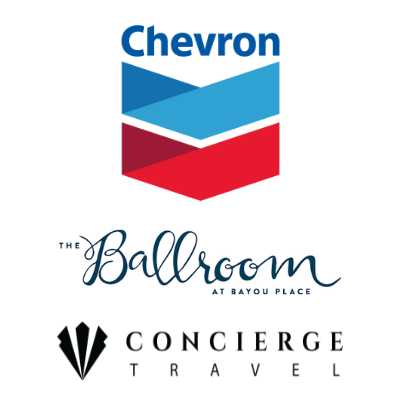 For full list of sponsors, please visit bit.ly/hofgala2022
Questions About the Campaign?
Please contact Meleah Jones at mjones@montrosecenter.org.