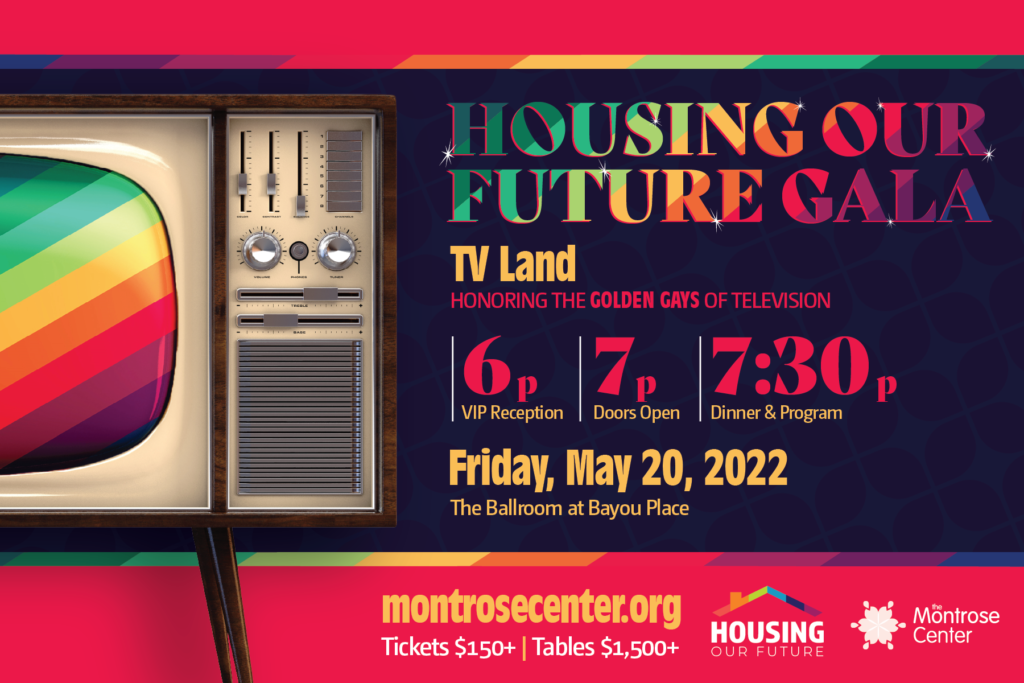 On Friday, May 20, the Montrose Center held its annual Housing Our Future Gala, presented by Chevron, which benefited housing services for local LGBTQ youth who are experiencing homelessness. The event was the Center's most successful Spring gala to date, raising $200,000 for housing and case management services for local LGBTQ youth in need. Now in its 5th year, the Montrose Center's rapid rehousing program has provided safe, affirming housing and support to more than 200 youth and their dependents.
We couldn't have done it without our amazing team! Huge thanks to our generous underwriters Chevron, The Ballroom at Bayou Place, and Concierge Travel. Another round of applause for our amazing performers Miss Conception, Duo Dorado's Amy Armstrong and Fernando Gonzalez, who traveled across the world for the occasion, as well as local entertainers Angelina DM Trailz and Chloe Crawford Ross. Each of these amazingly talented individuals left their heart and soul on stage. Thank you also to Ondi for being a wonderful, gracious host as our Emcee.
We can't send enough appreciation to Jovon Tyler and youth participants Charles, Autumn, and Yndia for sharing their stories with us. In addition, Board President Tara M. Kelly, underwriters Charles Caliva and Kim Gustavsson of Concierge Travel, and Board Member David Ramirez shared the Montrose Center's mission and inspired our guests' support.
"The Montrose Center has given me hope, faith, and a second chance to show people that I'm not what they thought I was. Without this program, I don't know where I would be."

– Yndia, Youth Rapid Rehousing Participant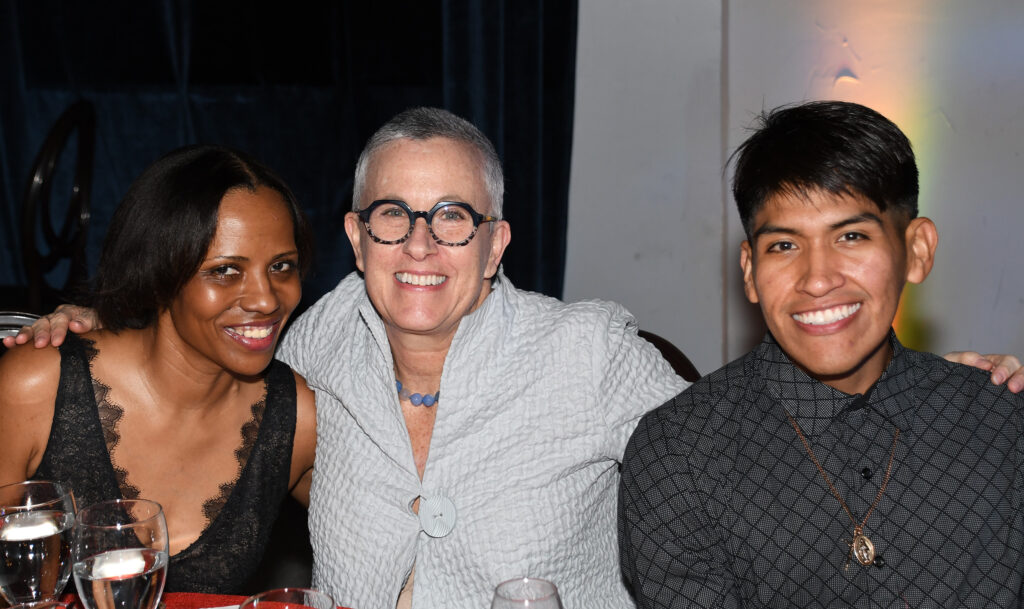 The event celebrated Hatch Youth Services' 35th anniversary of empowering LGBTQIA+ youth in Houston. Hatch Youth is Houston's oldest, currently active social group dedicated to empowering LGBTQIA+ youth between the ages of 7 and 20. Hatch Youth groups provide a safe and affirming environment where youth can socialize, make new friends, and engage in educational and creative activities to help youth in and around Houston not just survive, but thrive.
More than 370 guests attended May 20's gala, which took place at The Ballroom at Bayou Place. The event's theme was TV Land, and many guests came in costume as their favorite television character. Notable costumes included Lucille Ball, the cast of Gilligan's Island, a maid from the Handmaid's Tale, cop from Reno 911, Queen Elizabeth of The Crown, a couple from Euphoria, the Nanny, She-Man, Bob Ross, and many more.
Huge thanks to Jim Spears and the anonymous couple who came together to offer a $35,000 Matching Gift to donors at the event, doubling the impact of attendees' gifts. That's $35,000 in celebration of Hatch Youth's 35th anniversary.
Thank You to Our Event Sponsors!
Presenting Sponsor
Chevron

"The Brady Bunch" Sponsors
The Ballroom at Bayou Place
Charles Caliva & Kim Gustavsson
Concierge Travel
Jim Spears

"Happy Days" Sponsors
Mark Conely
Conely Foundation

"The Jeffersons" Sponsor
Brian Dupnick
The Gap, Inc.

"Charlie's Angels" Sponsors
Beck Redden LLP
CORT
The Episcopal Diocese of Texas
The Golden Leaf Floral and Design, Inc.
Hawthorne Capital
Javier Jimenez
Bryant Johnson-Wood & Gary Wood
OutReach United
Nancy Sims
Doug & Happy Smith
Southwest Airlines
Williams

"I Dream of Jeannie" Sponsors
Erin & Rich Abdelnour
Tina Burgos & Lisa Waskom
Stacey E. Burke, P.C.
ChangeStaffing
Dignity Houston
The Esteemed Martell
Janet Faulkner & Celia Leija
Raed Gonzalez
Gonzalez Olivieri LLC
Matthew Horsfield & Michael Kauth
Charlie Huynh & Kennedy Loftin
Roger Johnson
Inverness Realty Group
Jonathan Netek & Dan Oslie
NextGen Real Estate
David Ramirez
Colby Remsing & Matthew Wilhoit
Corey Scranton
Michael Sirimaturos & Matt McKenzie
up2habitable, llc
Jason & Julia Wang

Table Hosts
James Barrett
Clark Caperton
Jani Lopez
Bryan Vezey & Guy Sutton
Join Our Team of Fundraisers!
Looking for an easy way to support local LGBTQ youth who are experiencing homelessness? Please join our team of fundraisers, who will be spreading the word and encouraging their loved ones' support throughout June. It's a great way to celebrate Pride! To learn more or to get started, please click here.
To make a donation in support of this event, and the LGBTQ youth services it benefits, please click here.
Photo Gallery
Enjoy this selection of photos from the event! To view more photos, please visit daltondehart.com