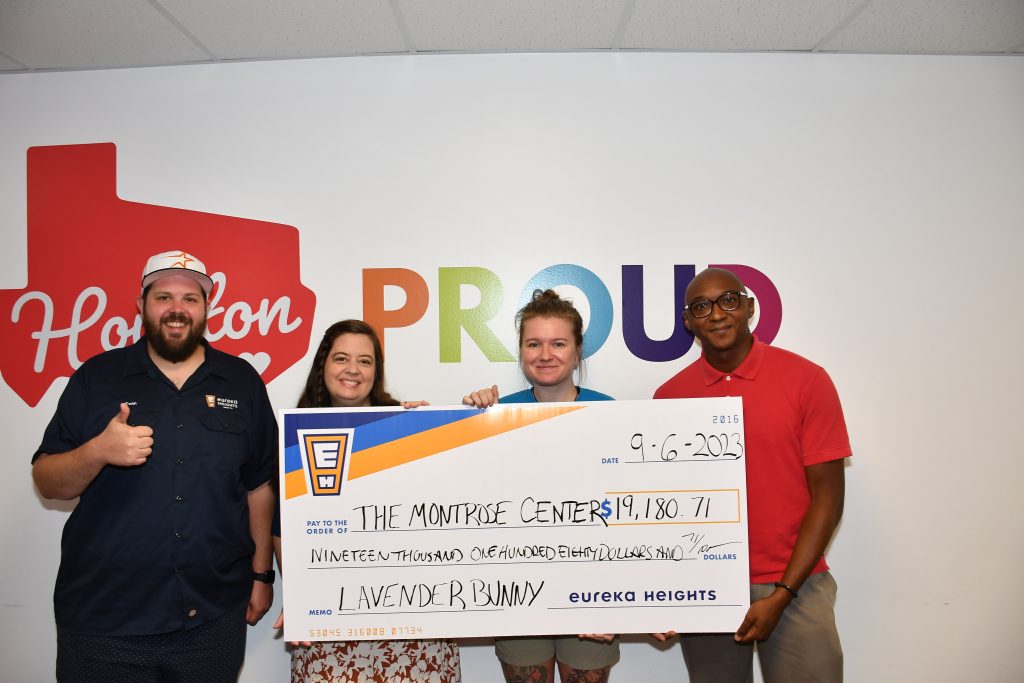 We would like to thank the heroes at Eureka Heights Brewery for their efforts with raising funds for the local LGBTQ+ community. Their annual Pride Proud campaign, which features their iconic Lavender Bunny beer, resulted in a whopping $20,000 donation to the Montrose Center!
Since June 2018, Eureka Heights Brewery has released the limited edition Lavender Bunny Cream Ale beverage. This beer is as beautiful as it is tasty. A mix of lavender and Butterfly Pea Flower tea combine to create a refreshing herbal drink with a super crisp finish and a delightfully vibrant purple hue.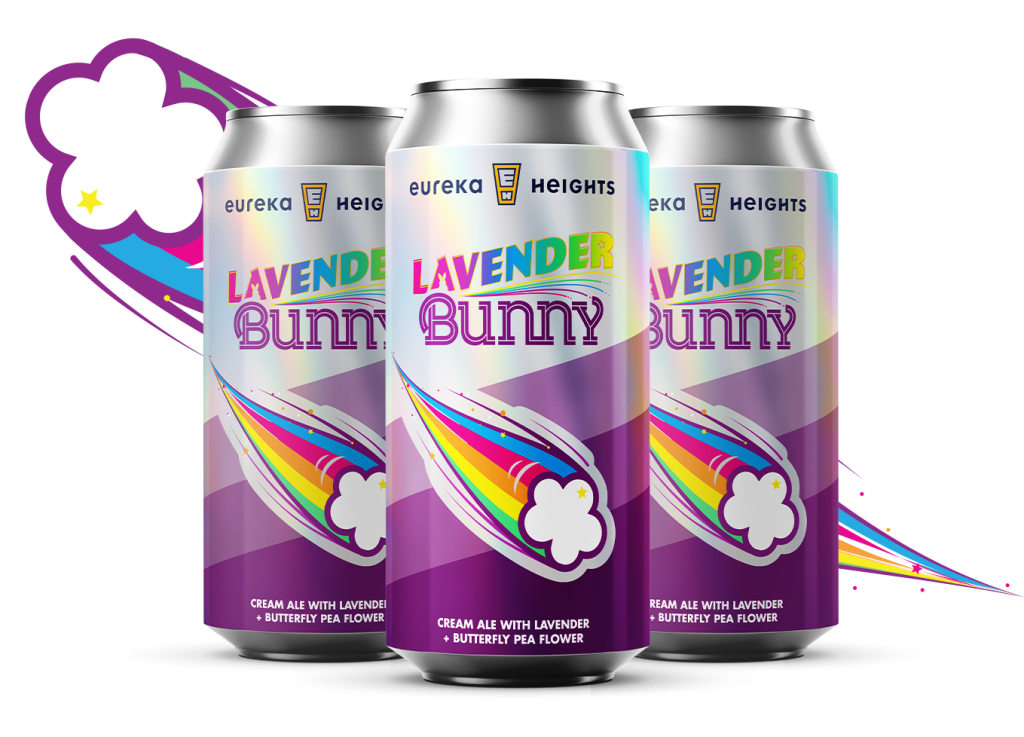 Each year, Eureka Heights spearheads a Pride-inspired campaign focused on Houston's LGBTQ+ community by joining forces with local Houston vendors. The annual fundraising directly benefits clients of the Montrose Center, which provides the LGBTQ+ community with access to services such as youth housing, food support, therapists, safe places for teens, wellness programs, affordable housing for seniors, affordable rental space, and much more.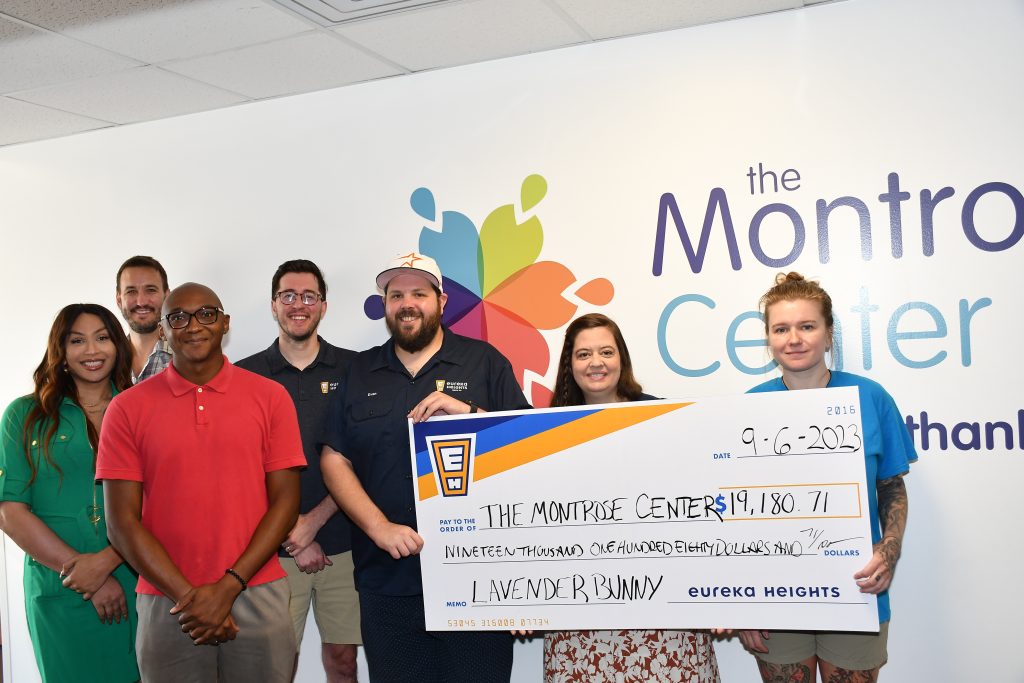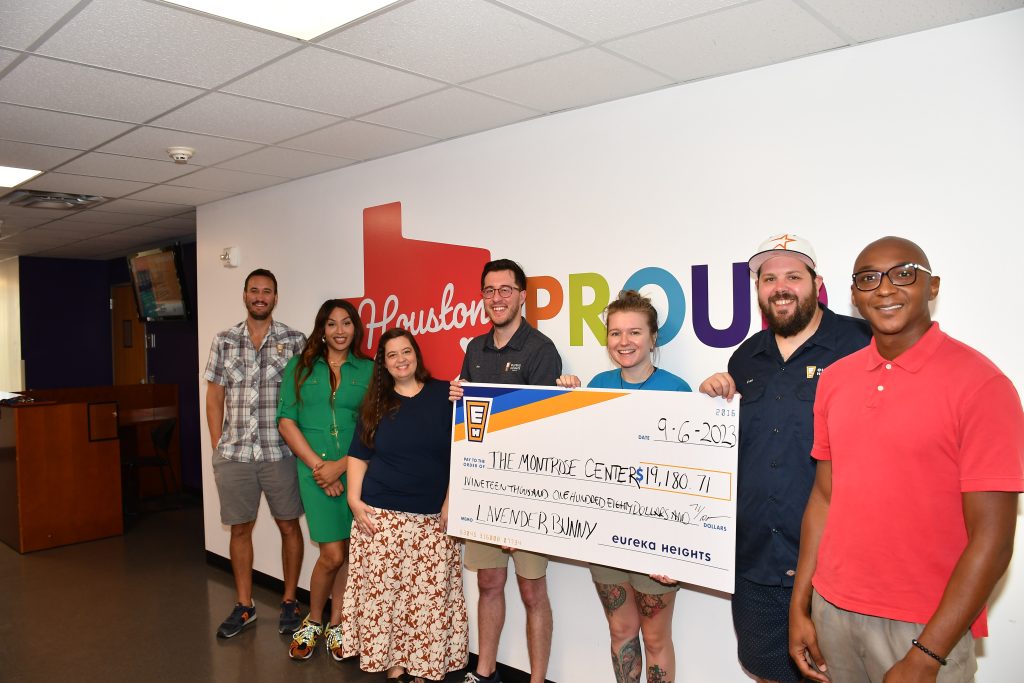 A portion of sales from the businesses below contributed to the Lavender Bunny campaign. The Montrose Center would like to express our gratitude and encourage you to patronize the following:
Campaign Sponsors
Eureka Heights
H-E-B
Silver Eagle Houston
Scholars & Scoundrels
The Upside Pub
The Growler Spot
Poison Girl
Eight Row Flint
Johnny's Gold Brick
Rosehill Beer Gardens
Watershed
Cactus Cove Bar & Patio
The Phoenix on Westheimer
Thistle Draft Shop
Axelrad Beer Garden
Brass Tacks