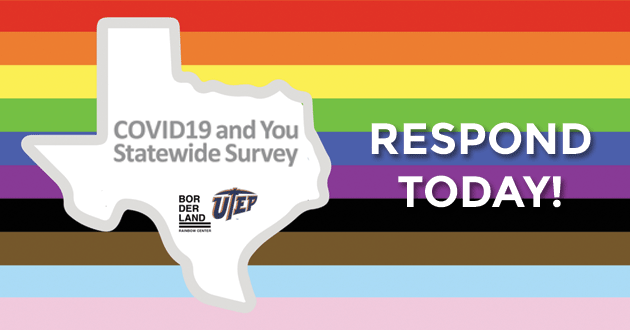 In partnership with Borderland Rainbow Center (BRC) and the University of Texas at El Paso (UTEP), the Montrose Center is collaborating on an important, statewide survey to better understand the needs and experiences related to COVID-19 of LGBTQ+ people and allies living in Texas. 
By sharing your experiences during this pandemic, you will contribute to a better understanding of issues, and the information can be used to improve future services and support offered to our community.
The survey only takes 20-minutes, is completely anonymous, and is critical to our understanding of and our response to the pandemic. Please share with your LGBTQ+ friends, family, and allies. Must be over the age of 18 to participate.