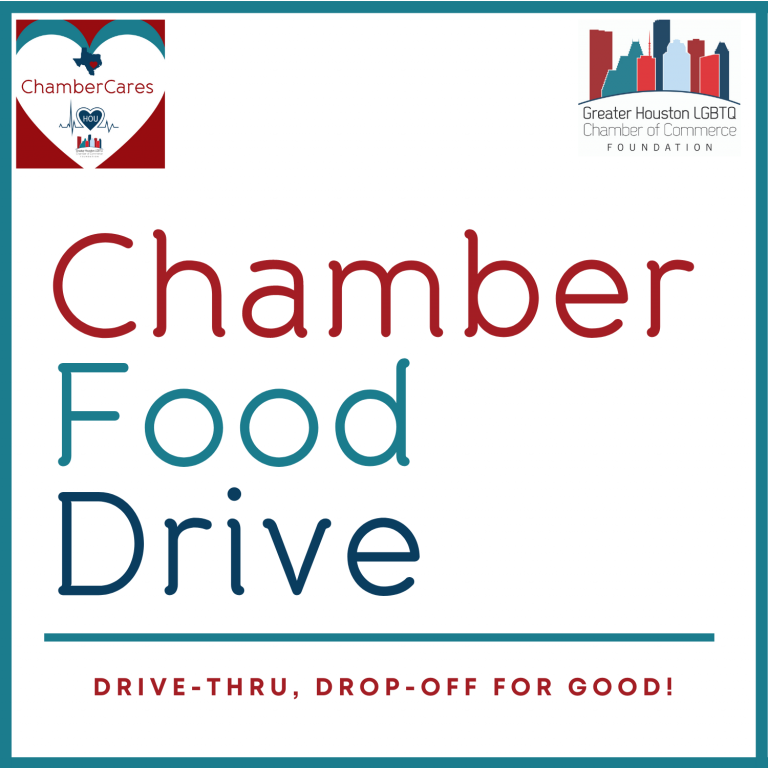 'Tis the season for giving, celebration, and community! The pandemic may sadly be keeping many of us apart this year, but the Greater Houston LGBT Chamber of Commerce has created a way that we can all still spread some cheer!

The Chamber believes in stepping up and helping the most vulnerable in our community during this pandemic. We are excited to announce that they'll be holding their Inaugural Chamber Holiday Food Drive to support LGBTQ+ seniors in need. 

There are two ways to participate in the drive:

1) Drive-Thru and Drop-Off Food  
When: Friday, December 4, 2020 / 8:00 a.m. – 12:00 p.m.
Where: SignatureCare ER Montrose, 1007 Westheimer Rd.

Everyone donating food items will receive a swag bag (while supplies last) sponsored by SignatureCare ER. Be safe and Mask up! All donors in the vehicle must be wearing a mask. No need to get out of your vehicle.

Check here for drop-off details and a handy list of specific food donation items requested to support our LGBTQ+ Seniors!

2) Donate to the Virtual Holiday Food Drive
Can't drop off food? Make a virtual food drive donation. Donations will support the purchase of food for the holiday boxes, food pantry, and other Center programs to support LGBTQ+ clients in need.
Donate to the Virtual Food Drive

The Montrose Center is so grateful to the Chamber for this wonderful contribution! Thank you for making sure our seniors are taken care of this holiday season!