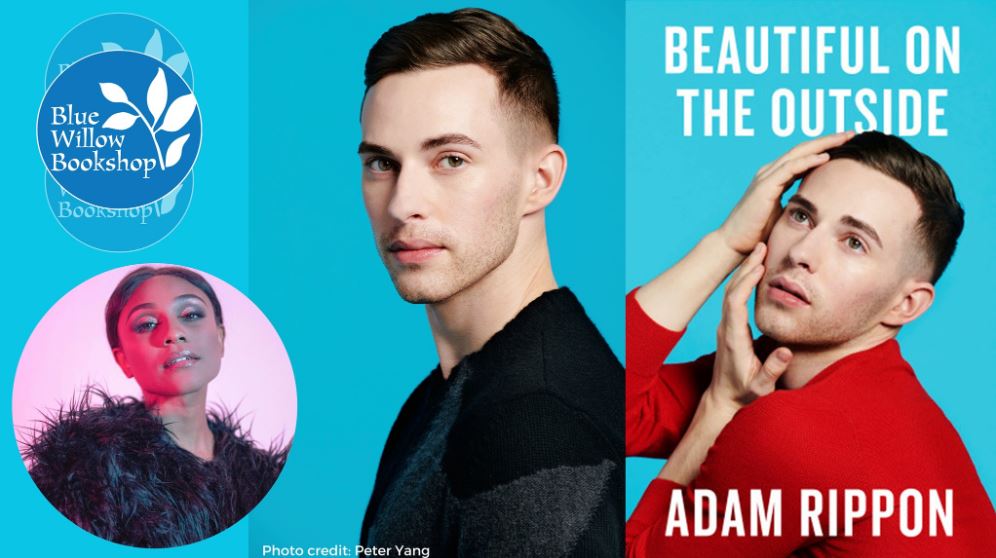 We could not have been more pleased to welcome Adam Rippon to the Montrose! In partnership with Blue Willow Bookshop, Adam visited the Center for a meet and greet with over 100 of his most dedicated fans.
Those in attendance received a personally signed copy of Adam's new memoir, Beautiful on the Outside, an outrageously funny and heartwarming story of his journey to becoming an Olympic medalist while living his life out and proud! The book features his personal story of his often difficult path to success as the first-ever openly gay U.S. male athlete to win a medal in the Winter Olympics, all while sharing some of his most hilarious memories of his 30 years in training.
Adam engaged in an intimate and entertaining conversation with fabulous transgender model, Montrose Center case manager, and woman-about-town, Jessica Zyrie – and even gave time for the audience's most burning questions about his time on Dancing with the Stars, his coming out to family and the public, and more!
Adam took the time to hang out with our Hatch Youth participants and staff, giving them advice as well as a sense of hope, as a shining example of how one can enjoy success despite the many obstacles that LGBTQ people still face.
On his personal coming out journey, Adam shared these inspiring thoughts–
"I realized that so many people have done this before me. And I could be a part of this new family and this new community that would support and rally behind each other, and I wanted to be a part of that. I wanted to be a role model for people like me."
Proceeds from ticket sales at the event benefited the Montrose Center's programs and services, all serving our mission to empower LGBTQ individuals and their families to live healthier, more fulfilling lives. Thank you again to Adam Rippon and Blue Willow Bookshop for partnering with us to support this mission!