On Friday, October 14, the Montrose Center held its annual Out for Good Gala, honoring Linda Morales. The event broke Center fundraising records, raising $288,000 for Center services. One of the nation's largest and most comprehensive LGBTQ centers, the Montrose Center has been empowering LGBTQ Houston since 1978.
The Center presented the 2022 LGBTQ Community Vision Award to Linda Morales for her advocacy and leadership, creating equality and bringing opportunities to women, Latinos, and LGBTQ individuals. For more than four decades, Linda has created and led many organizations, including the Gay and Lesbian Hispanic Unidos (GLHU), Amigos Voluntarios en Educación de Salud (AVES), Latino Lesbian Gay Organization (LLEGO), Mexican American Democrats, and AIDS Equity League. She currently works to improve workers' lives through the Gulf Coast Area Labor Federation and Latinos for Equity Advancement and Diversity (LEAD).
Political activism must be a state of mind all the time when one lives in a world of discrimination. The day racism, sexism, and homophobia end, my work will be completed

Linda Morales
More than 500 guests attended October 14's gala, which took place at the beautiful The Ballroom at Bayou Place. The event took on a Mexican feel, in honor of our Honoree's heritage and included performances by Young Audiences of Houston's Marlon Simon and Barry Sames, as well as Fernando Gonzalez, and Mariachi Mensajeros. The annual gala is timed to celebrate National Coming Out Day.
Speakers included Emcee Emcee Deborah Duncan of KHOU's Great Day Houston, Board President Tara M. Kelly, Executive Director Ann J. Robison, PhD, Friend of Our Honoree Juan Palomo, The Normal Anomaly's Ian Haddock, Hatch Junior parent Jane Robison, as well as Board Members and Event Co-Chairs Jani Lopez and Paul Guillory, who shared the Montrose Center's mission and inspired our guests' support. The Hon. Lane Lewis deejayed the after-party.
Past and present Board Members and other leaders came together to offer a $80,000 Leadership Match to donors at the event, doubling the impact of attendees' gifts. Major donors to the match include Jeff Bishop & Boyu Hu, Bob Burress & Tom Seymour, Sash Cavin & Ai Tran, Brian Dupnick, Paul & Leon Guillory, Bryant Johnson-Wood & Gary Wood, as well as many other contributors.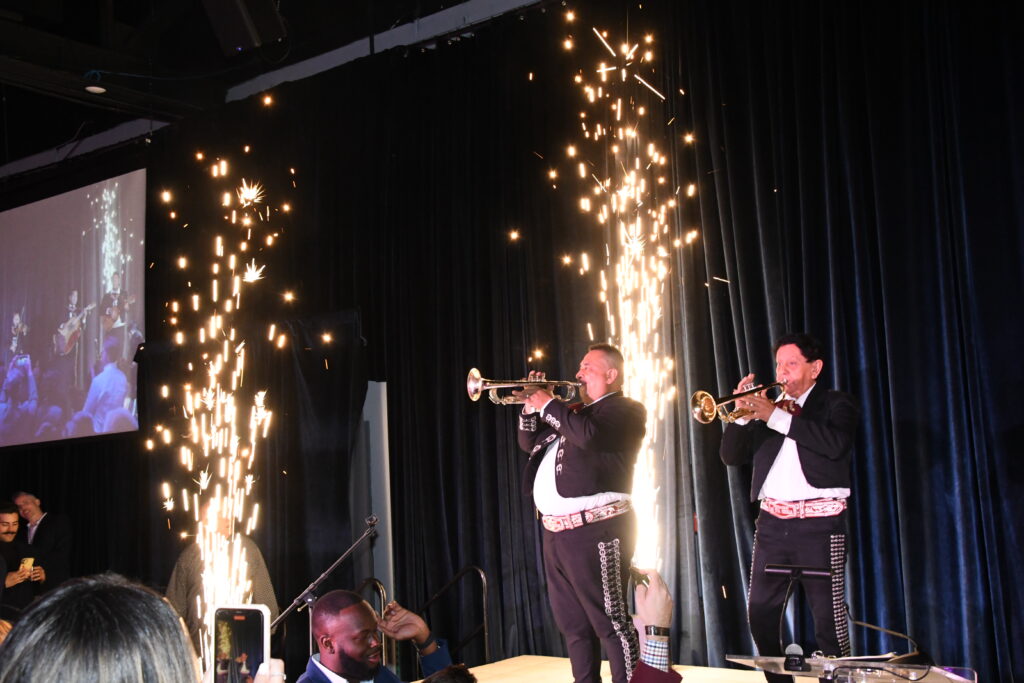 Supporters of the event include: Mayor Sylvester Turner, Judge Lesley Briones, Judge James Kovach, Judge Phyllis Frye, Judge Charles Spain, State Representative Jolanda Jones, Houston City Council Member Robert Gallegos, Houston City Council Member David Robinson, and Pasadena City Council Member Jonathan Estrada, Mayoral Candidate Chris Hollins, Mayoral Candidate Amanda Edwards. To learn more or to make a donation, click the button below.
Event Photos
Enjoy these photos from the event!