EVENTS

Community Advisory Board Session: Sexual Health in Recovery Program – 112/113
November 16, 2022
@
5:30 pm
–
7:30 pm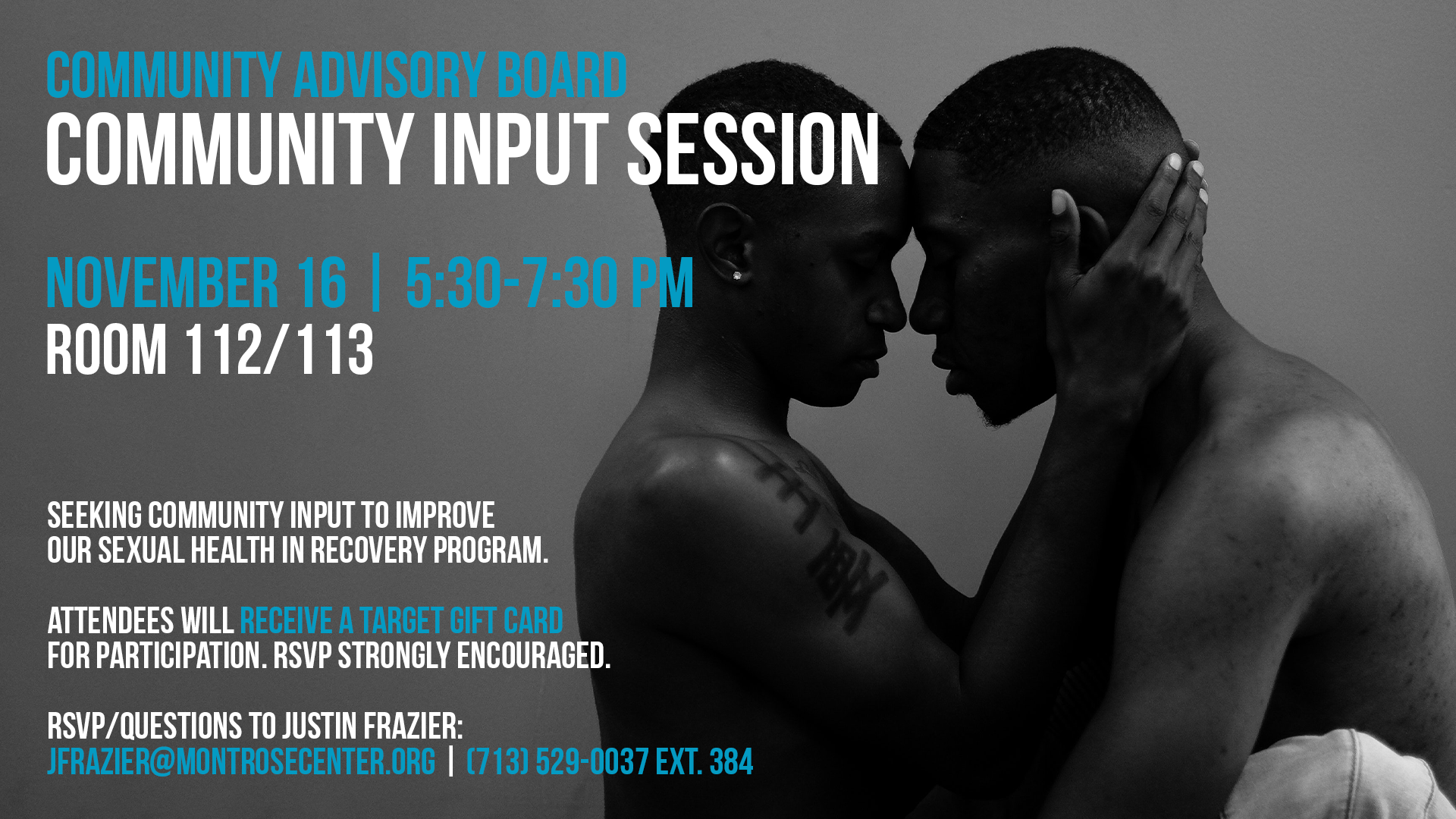 The Montrose Center will be hosting a public meeting to get your feedback on our Sexual Health in Recovery Program on November 16 from 5:30-7:30 PM in Room 112/113.
What is the Sexual Health in Recovery Program? The program is focused on providing recovery services to gay, bisexual, or queer men of color who are struggling with substance use in combination with their sex lives.
We are seeking feedback from this community on how to improve the program. You do not need to be a current or former client to attend! RSVP is not required, but strongly encouraged.
Participants are eligible to receive a Target gift card for their participation in this event. Light snacks and drinks will be provided.
Contact Justin Frazier to attend or for more information:
(713) 529-0037 ext. 384 or jfrazier@montrosecenter.org
Related Events