EVENTS

Club Q Vigil
November 23
@
6:00 pm
–
7:00 pm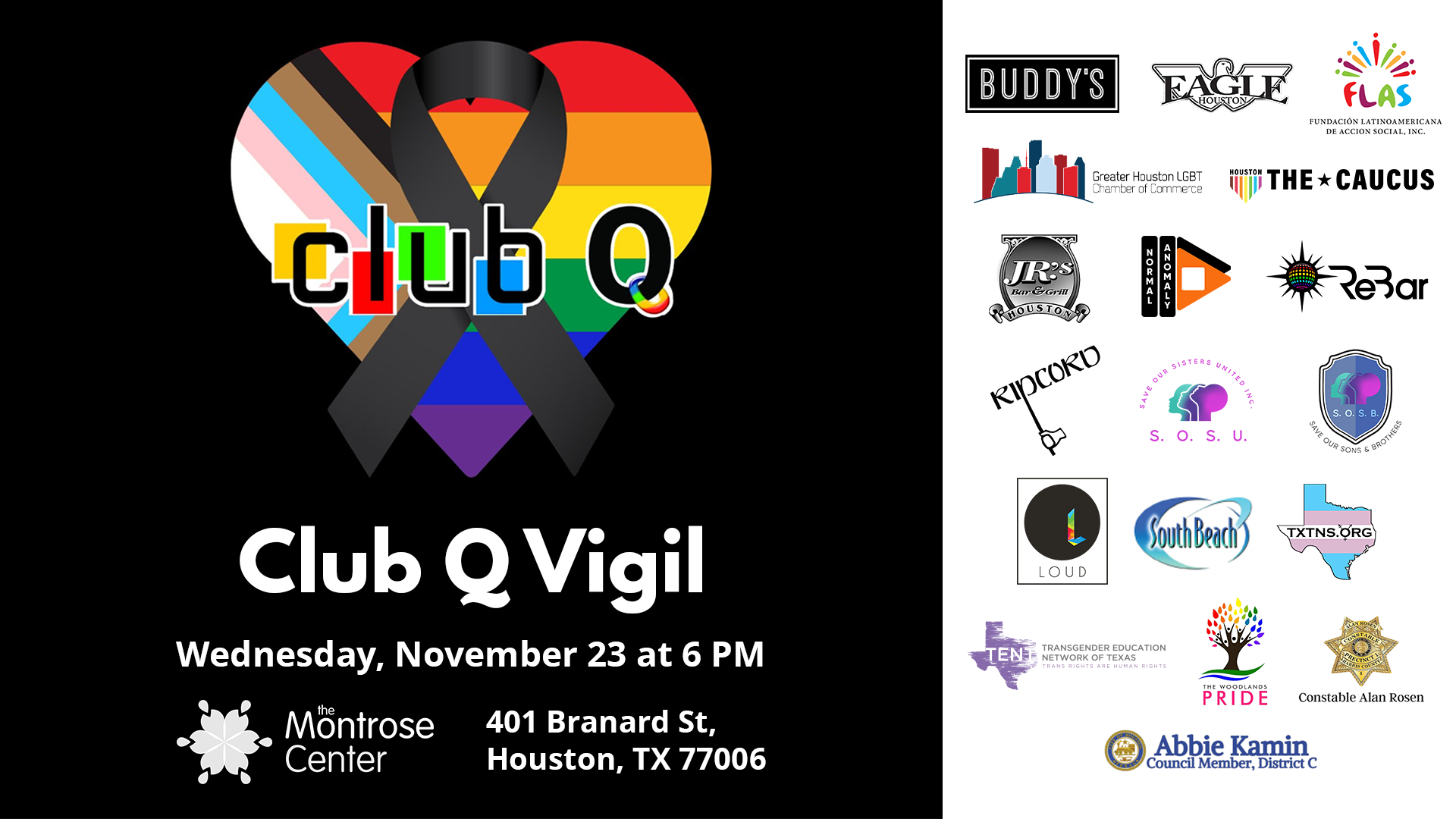 Join the Montrose Center and our community partners as we grieve and honor the lives lost at Club Q in Colorado Springs. This will be held outside in our parking lot, weather permitting.
Event will start shortly after 6 PM with a brief speaking program. Following speakers, we will read out the names of the victims and hold a moment of silence.
INCLEMENT WEATHER PLAN
If outside is not suitable given weather, we will move inside to Rooms 106/107 on our 1st Floor.
Únete al Montrose Center y nuestros socios comunitarios mientras penamos y honramos las vidas de aquellos que perdimos en Club Q en Colorado Springs. Este evento ocurrirá afuera en nuestro estacionamiento si el clima lo permite.
El evento empezará brevemente luego de las 6 PM con un programa corto de oradores. Luego de los mismos, leeremos los nombres de las victimas y haremos un momento de silencio.
PLAN DE MAL TIEMPO
Si no es posible realizar el evento afuera por mal tiempo, nos moveremos dentro a las aulas 106/107 en nuestro primer piso.
(713) 529-0037
info@montrosecenter.org
Related Events