EVENTS

Annual Tgiving Celebration – 106/107
November 22, 2022
@
5:00 pm
–
9:00 pm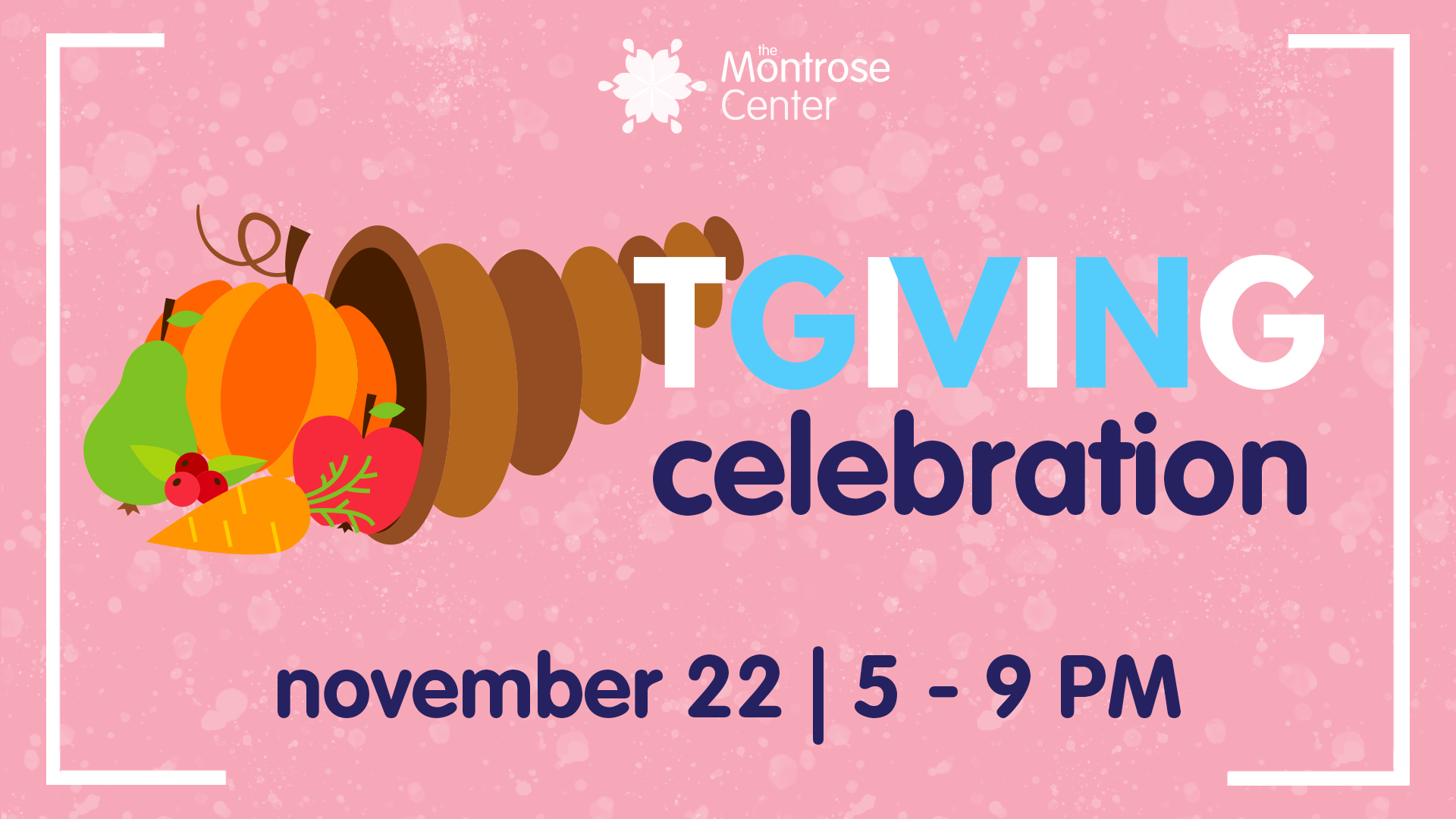 Back this year in-person, join us in Rooms 106/107 for our annual Tgiving Celebration! This party is free and open to all transgender individuals, family, friends, and allies of all ages. As this is a potluck, you are welcome to contribute to the event by bringing a main dish (meat, vegetarian/vegan dish, dessert), side dish, drinks, or any combination of the three. However, there is no obligation for you to bring anything. We will have plenty of food for registered guests. Please come and enjoy!
TGIVING Celebration
Tuesday, November 22
5-9PM
the Montrose Center, 401 Branard
Rooms 106/107
Our annual Tgiving Celebration is a tradition started in the mid-90s by Brenda Thomas, a fierce activist in Houston's transgender community.
We recommend bringing dishes in disposable/single-use containers. If you prefer to use something else, please be sure to label your dishes and serving utensils so we can return them at the end of the event.
(713) 529-0037
info@montrosecenter.org
Related Events