EVENTS

5th Annual Pride "Recovery" Brunch
June 25
@
11:00 am
–
4:00 pm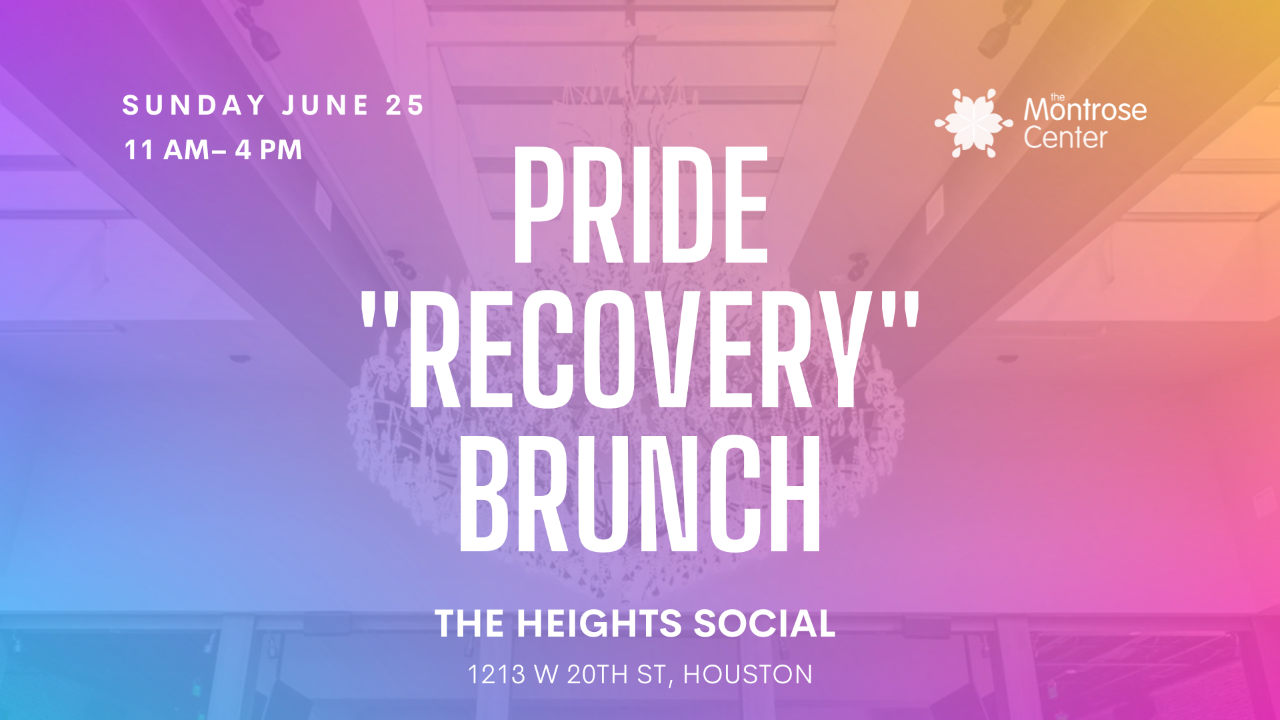 The 5th Annual Pride "Recovery" Brunch & Fundraiser celebrates LGBTQ+ Pride and those who paved the way for the freedom we enjoy today.
Please consider a donation to the Montrose Center in support of this event. The Montrose Center empowers LGBTQ individuals and their families to live healthier, more fulfilling lives.
All donations to the Montrose Center will be made in memory of Mike Ralph. Mike was the uncle of brunch host Robert Wallace and passed in 1991 during the AIDS epidemic.
Thank you for your generosity!
Related Events